Huawei has already impressed us with the P40 Pro (read our full review here), but the story doesn't stop there. Following Apple's lead with its iPhone II Pro Max, Huawei's P40 Pro Plus will be a new, ultra-flagship phone positioned above the P40 Pro, at an even higher price point. The P40 Pro's launch price of £899.99 / €999.00 / $869.00 is already a sizable chunk of cash, but the P40 Pro Plus ups this to a whopping £1299/€1,399/$2,099 RRP.
However, you will at least get a whole lot of camera tech for your money...
• See also Best Huawei phones
Design and features
At 158.2 x 72.6 x 9mm, the P40 Pro Plus is an identical size to the P40 Pro, though slightly heavier at 226g. Where the P40 Pro gets five chassis colour options, the Pro Plus has just two: White Ceramic, and Black Ceramic. This Nano-tech ceramic surface has been formulated to be polished smooth while also very tough and scratch-resistant. The P40 Pro Plus is also IP68-rated dust and water resistant, so it should be able to dive down to 1.5m underwater for up to 30 minutes without issue.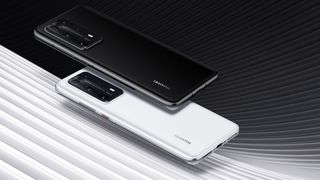 Two capacity options are available: 256GB, and 512GB. Only the P40 Pro gets an entry-level 128GB option, though all versions have expandable storage courtesy of Huawei's proprietary Nano Memory card slot. Nano Memory cards are the same size as a Nano SIM card and function identically to MicroSD, but are 45% smaller in physical size.
Battery capacity is the same as in the P40 Pro - 4200mAh - but the Pro Plus has quicker 40w wireless charging, compared to 27w for the Pro.
The P40 Pro Plus uses the same display as the P40 Pro - a 6.58-inch, 1200 x 2640 20:9 OLED panel with a 90Hz refresh rate for super-smooth video playback. The screen also boasts a Quad-Curve Overflow Display, whereby the visible display curves around all four edges of the phone, rather than just the left and right sides.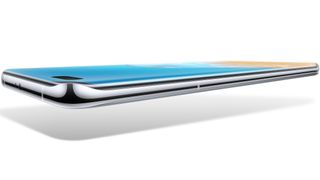 Cameras:
The P40 Pro Plus packs one more rear-facing camera than the Pro, bringing the total to five:
Wide: 50MP, 23mm, f/1.9, 1/1.28"sensor (2.44µm pixels), omnidirectional PDAF, OIS
Ultrawide: 40 MP, 18mm, f/1.8, 1/1.54", PDAF
Telephoto: 8MP, 80mm (3x optical zoom), f/2.4, PDAF, OIS
Periscope telephoto: 8MP, 240mm (10x optical zoom), f/4.4, PDAF, OIS
Time of flight (depth perception) camera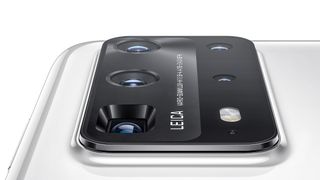 Wide (primary) camera:
The 50MP, 23mm-equivalent wide-angle camera comes straight from the P40 Pro. It boasts an unusually large sensor for a camera phone sensor at 1/1.28-inches, which means equally big 2.44 μm pixels. Huawei is keen to draw attention to this making the sensor 200% more light-sensitive than the 1/2.55-inch primary camera sensor in the iPhone 11 Pro Max. In fairness to Huawei, this difference in sensor size is indeed big - the P40 Pro Plus' sensor is much closer in size to a 1" sensor - used not so long ago by interchangeable lens cameras like Nikon's 1 series - than a typical 1/2.33-inch phone camera sensor.
When shooting in High-Res mode, images are captured using the full 50MP resolution, equating to an 8192 x 6144-pixel image. However, as standard, images employ pixel-binning and are captured at 4096 x 3072 – roughly 12.5MP.
Factor the bright f/1.9 lens with its optical image stabilization (OIS) and Huawei is claiming unbeatable low light performance.
Ultrawide camera:
The ultrawide camera is also shared with the P40 Pro, but that's no bad thing, as it means it's the same stunning Super Sensing sensor introduced on the Huawei Mate 30 Pro. It features a 40MP resolution combined with an 18mm-equivalent focal length and a large-aperture f/1.8 lens.
Telephoto cameras:
Here's where the P40 Pro Plus differs most from the regular P40 Pro. Where the latter follows on from the P30 Pro with a 125mm-equivalent periscope telephoto camera that provides 5x optical zoom, the P40 Pro Plus doubles this to 10x optical zoom from its 240mm-equivalent periscope camera. If you're wondering what a periscope camera is, it's Huawei's rather nifty way of fitting a long lens into a slim phone. Light enters the camera in the usual direction but is immediately reflected through 90 degrees, where it then travels down the phone body through various lens elements before hitting the image sensor.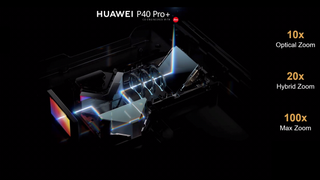 With such a huge gap between the 23mm wide angle camera and 240mm 10x telephoto camera, a secondary, intermediate 80mm telephoto camera is included in the P40 Pro Plus, providing 3x optical zoom to ensure top notch image quality right through the entire optical zoom range.
Time of flight camera:
The fifth and final camera in the P40 Pro Plus is also shared with the P40 Pro. It's a depth-sensing time of flight camera that's able to judge where your subject is against its background to apply fake background bokeh blur more effectively and realistically.
Selfie cameras:
A pair of front-facing selfie cameras peek through a relatively conspicuous punch-hole in the display. They consist of a 32MP 26mm-equivalent 1/2.8-inch primary camera, assisted in depth-sensing by a time-of flight camera to give you the same shallow depth of field effects for sexy selfies as you get from the rear-facing cameras.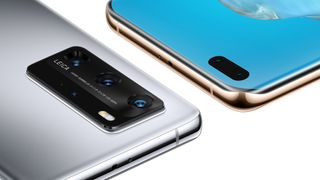 Performance
There's no doubt when you pick up a P40 Pro Plus that this is a premium product. It feels relatively heavy in the hand, and the Nano Ceramic coating feels super tough and glossy. It curves up around the rear camera module, helping to soften what is a fairly prominent camera bump. Huawei's Quad-Overflow display also looks stunning, though it only really overflows along the long edges of the phone, as at the top and bottom only the screen's black bezels curve over edge. The screen's color and contrast accuracy are excellent, and it's very bright when shooting outdoors.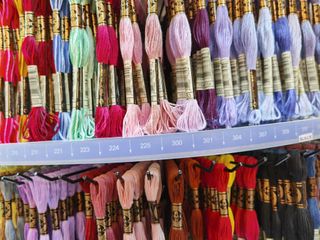 Shooting with the primary camera is also a joy. Focusing is totally accurate and reliable, and so too is the exposure metering. Shots are consistently bright, attractive and immediately pleasing to the eye, whether viewed on the handset or a computer. If you do scrutinize images on a computer monitor at 100% image size, you won't be disappointed. In past Huawei flagship phones, even the P30 Pro, Huawei's image processing has tended to be a little aggressive with overzealous noise reduction and image smoothing. Not so with the P40 Pro Plus. The move to a 1/1.28-inch sensor has had a significant improvement on image quality, as images look natural and rarely show signs of any unwanted image processing. Fine detail is beautifully resolved, noise is very well suppressed in shadow areas, and without any signs of painterly image smoothing.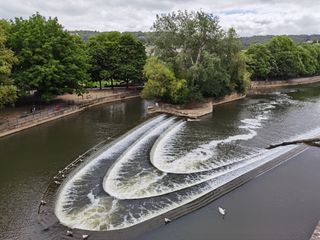 The only trouble with the extra-large primary camera sensor is it shows up weaknesses in the telephoto cameras. Using the 3x zoom camera does give good results - images are very slightly less crisp than those shot with the main camera, but it's never distracting. However, move to 5x zoom and you engage the 240mm-equivalent periscope camera, and image quality takes a noticeable drop. Fine detail is lacking, and images like distant landscapes take on an obvious watercolour effect as a result. Thankfully you can zoom in to 10x and there's no further drop in image quality from using 5x zoom. Image quality from the periscope camera may not be great, but it is still a useful inclusion and you get better results than digitally zooming images shot with the primary camera.
The camera app's zoom slider will let you seamlessly zoom in by as much as 100x, but this is just a gimmick. Zoom in beyond 10x and you're using digital zoom, which just means you're blowing up a section of a 10x zoom image - no extra detail is being recorded, and it shows. At 20x zoom images are very soft, even when you view at 50% image size, and images get softer still as you get to 50x zoom. 100x zoom is completely unusable - you can view at just 20% image size and it's obvious you're looking at a very low resolution, ugly shot.
We've got no complaints with the P40 Pro Plus's Ultrawide camera though. It gives very sharp results, right across the image frame, and noise is well controlled. If we're to nit-pick, colour vibrancy is a little more muted than in shots taken with the primary camera, but not significantly so.
Of course, all this tech isn't much good if the phone is compromised in other areas, and much publicity has been made about new Huawei phones being hamstrung by their lack of included Google services. To be clear, P40-series phones do run Android 10, but they don't come with major Google apps like YouTube, Google Maps and Chrome, and they don't have access to the Google Play app store. That all sounds like a deal-breaker, but Huawei is doing everything it can to work around this issue.
For starters, there's Huawei's own AppGallery app store where you can find many popular Android apps. There are still some notable exceptions, such as Facebook and the apps it owns like Instagram and WhatsApp. But again, there are workarounds, as both Facebook and Instagram apps can be downloaded direct from their respective websites.
And Huawei's not stopping there. Huawei's Petal Search Engine is a search engine portal that searches other app stores (yes, there are lots of others besides the Play store) where you can download apps like Google Maps and Chrome. We tested this by downloading Google Maps from the APKPure app store via Petal Search (Petal Search automatically sources the app and installs it - there's no need to actually navigate to the third-party app stores you're downloading from) and Maps worked almost perfectly, although we weren't able to sign in to Google 'personalize our maps experience'. The only Google app we couldn't get hold of via Petal was the YouTube app, but using the mobile YouTube website is one workaround.
Now, we're not going to claim all this is as slick or easy as just using a phone that hasn't been barred from Google services, but it really isn't the ball-ache that some have claimed it to be. If you're prepared to make just a little effort, it is possible to get hold of most apps that would usually be pre-installed with Android, or find an acceptable workaround.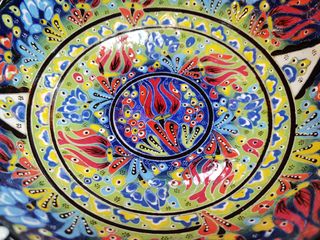 Verdict
From a camera hardware perspective, the Huawei P40 Pro Plus is the best camera phone on the market today. Its extra-large primary sensor produces spectacular image quality for a phone camera, and Huawei's updated image processing is less aggressive than it's been in older phones, and shots look more natural and pleasing to the eye as a result. The handset itself feels exceptionally premium, and the same goes for the sensational display.
However, the main selling point of the Pro Plus over the 'regular' P40 Pro - 10x optical zoom - isn't quite the standout feature it should be. Image quality from the periscope zoom camera is noticeably inferior to the primary camera. Where the Pro Plus really improves over the standard Pro is its unique 3x, 80mm-equivalent telephoto (non-periscope) camera, which doesn't produce the same degree of image smoothing as shots taken at longer zoom settings with the periscope camera - it's a genuinely useful inclusion.
However, you've really got to want that long-range 10x telephoto reach and mid-range 3x telephoto image quality to justify the Pro Plus's hefty 40% price premium over the standard P40 Pro. Given the two phones are otherwise almost identical, we reckon the normal P40 Pro is much better value, providing you accept some compromises with how you download some popular Android apps.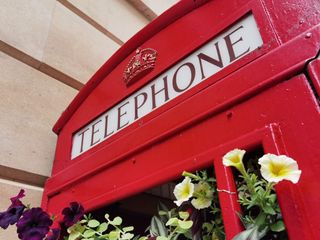 Read more
Apple iPhone 11 Pro Max review
Samsung Galaxy S20 Ultra 5G review