Huawei Mate 20 Pro vs. Google Pixel 3 XL – which takes the best pictures? Both are brand new flagship camera phones boasting top notch camera specs. We've spent time shooting with each phone and comparing their photos in detail to see which offers the best image quality for photographers. Before we get into the nitty gritty comparisons, here's how each phone's camera set-up stacks up on paper…
Camera specs compared
Google Pixel 3 XL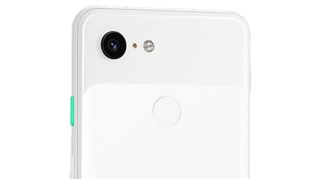 Rear-facing camera: single 12.2MP 1/2.55" sensor, 28mm, f/1.8
Front-facing cameras: dual 8MP, 28mm f/1.8 + 16mm f/2.2
Huawei Mate 20 Pro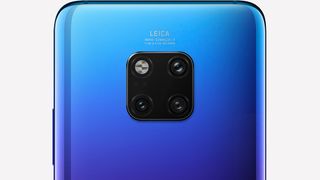 Rear-facing camera 1: 40MP 1/1.7" sensor, 27mm, f/1.8
Rear-facing camera 2: 20MP 1/2.7" sensor, 16mm, f/2.2
Rear-facing camera 3: 8MP 1/4" sensor, 80mm, f/2.4
Front-facing cameras: dual 8MP, 28mm f/1.8 + 16mm f/2.2
Test one: camera hardware
These days many top-end smartphones include multiple rear-facing cameras, with the theory being if you can't squeeze in a single camera with a zoom lens, it is possible to have several fixed-focal length lenses and still maintain a slim phone.
The Mate 20 Pro packs three rear-facing cameras (the fourth spot on the rear panel camera array is the flash), so you can chose between 16mm, 27mm and 80mm-equivalent focal lengths. The 27mm camera is the one you'll use most, and it gets the largest sensor, measuring 1/1.7". This is unusually big for a smartphone sensor, and should pay dividends when it comes to resolving fine detail. The chip boasts a huge 40MP native resolution, and while you can opt to shoot at this setting, best results come from the downsized 10MP mode where the phone can unleash all of its AI processing improvements.
By contrast, Google's Pixel 3 XL uses just a single rear-facing camera. Its 28mm-equivalent focal length strikes a good balance for every day versatility, but when you need to get in closer, there's the Super Res Zoom feature. This is Google's take on digital zoom, but the tech giant maintains it's digital zoom like you've never seen before; ergo, it's actually usable. Super Res Zoom works by automatically capturing a burst of images of the zoomed-in scene in order to extract more detail than simply digitally enlarging a single image. Google recons you can zoom in 2x and still have image quality on par with an equivalent optically-zoomed shot.
Huawei Mate 20 Pro
Google Pixel 3 XL
Though the 80mm-equivalent telephoto camera in the Mate 20 Pro uses a relatively small 1/4" sensor, the results it gives are more than acceptable, with good detail, colour vibrancy and dynamic range. We've also got no complaints with the 16mm-equivalent ultra-wide camera.
The big news here is the disappointing performance of the Pixel 3 XL's Super Res Zoom. At 2x zoom image quality is acceptable, but shots are already showing signs of upscaling processing. Zoom in any more and the results look much like any other regular digital zoom, that is to say a blurred mess no better than simply enlarging a portion of a wide-angle shot in post processing software.
Overall, Super Res Zoom smacks of marketing hype and is a cheap software attempt at countering the more versatile and effective multi-camera set-ups in rival phones.
Test 1 winner: Huawei Mate 20 Pro
Test 2: resolution
Though the Mate 20 Pro's primary camera can shoot at 40MP, best results are had from its 10MP mode, so that's what we're using for our comparison with the 12.2MP Pixel 3 XL. This may appear to put the Huawei phone at a disadvantage, but the results are surprisingly close.
Images from the Mate 20 Pro are very sharp and when shooting in good light and fine detail is well resolved. Darker shadow areas aren't quite as impressive, with some definition being lost relative to the Pixel 3 XL's shots, but the results are on par with other phones like the iPhone Xs and Note9.
Detail is the Pixel's forte, as even the original 2016 Pixel boasted incredibly sharp images. The 3rd-gen Pixel's images have the same look, which for the most part is great - images exhibit slightly more fine detail than the already sharp shots from the Huawei. Low light photos also pack the most shadow detail from any current smartphone - Apple and Samsung included.
But there are drawbacks to such extreme sharpness. Sometimes images can look over-sharpened, with an unnatural crispness to certain objects, and if you pixel-peep (pun?) it's possible to spot image artifacts that hint at the degree of processing going on behind the scenes.
For some, the super-sharp Pixel 3 XL shots will look pleasing, but there's something to be said for the more natural sharpness of the Mate 20 Pro's images. This one is too close to call.
Test 2 winner: draw
Test 3: dynamic range
HDR+. Google's take on automatic high dynamic range processing was arguably the most compelling element of the Pixel and Pixel 2's image quality, and it's still working wonders in the Pixel 3 XL. Where shooting a high-contrast scene used to mean choosing between dark shadows or blown highlights, you could have it all with HDR+, and without ending up with an over-processed cartoony HDR look.
Dynamic range from the Pixel 3 XL is class-leading. Rarely will you find any trace of a blown-out highlight, yet shadows retain an incredible amount of colour information and fine detail. But, as in our resolution comparison, there are some unsightly tell-tale signs of all this processing trickery. Transitions between highlight and shadow areas are peppered with image artefacts and signs of sharpening.
The Mate 20 Pro has no such issues when shooting high-contrast scenes. Highlights blend seamlessly with shadows, but we found dynamic range to be slightly lacking compared to the Pixel. The situation isn't helped by Huawei's tendency to produce a marginally brighter overall exposure, resulting in strong highlights being overexposed. But even with slightly brighter shadow areas, the Mate 20 Pro's shots still contain a little less detail in these areas than the Pixel 3 XL extracts, irrespective of Google's heavy-handed sharpening.
While we're not the biggest fans of the Pixel's somewhat crude HDR+ processing, we can't deny it yields the most dynamic range, and with it the win in this test.
Test 3 winner: Google Pixel 3 XL
Verdict
With a win each and a draw, the Huawei Mate 20 Pro ties with the Google Pixel 3 XL. But while the Pixel 3 XL's rear-facing camera produces marginally superior image quality compared with the Mate 20 Pro's primary rear camera, for most users Huawei's two extra rear-facing cameras and the focal length flexibility they offer will be more important, especially as Google's Super Res Zoom isn't a worthwhile alternative. And it's for this reason the Huawei Mate 20 Pro just edges out the Google Pixel 3 XL as our camera phone of choice.
Category
Back to Mobile Cell Phones
Brand
RAM
Storage Size
Colour
Condition
Price
Read more: