Zhiyun has been making a name for itself as the camera stabilizer company to rival DJI's dominant position. Zhiyun is now updating two of its most popular series of gimbals to meet the increasing needs of videographers, with the Zhiyun Crane M3S and the Zhiyun Weebill 3S.
Zhiyun Crane M3S
The Crane M3S is the successor to ZHIYUN's popular Zhiyun Crane M3. The Crane system is designed to be a light and portable gimbal, and the perfect companion for vlogging, travel, live streaming, and interviews where setups and cameras are smaller, and mobility and minimal setup is key.
The new Crane M3S weighs just 705 grams and measures 284 x 74 x 164 mm. Zhiyun claims the new version has a higher load-bearing capacity than its predecessor, although has neglected to mention specific numbers, as a guide, product images show it is capable of supporting a Sony A7III with a 24-70mm f/4 lens. Although the Crane M3S is also designed for easy use with phones, action cameras, and vlogging cameras like the Sony ZV range.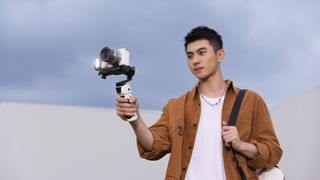 The Crane M3S continues Zhiyun's monochromatic design, which looks modern and chic, but does seem to divide opinion. The Crane M3S has a two-in-one quick-release system with plates, which allows for more seamless battery changes (on compatible cameras) without the need for the plate to be completely unscrewed. When stabilizing the camera for the first time, ZHIYUN claims that once the stabilizer is balanced, it retains its balance, which will be interesting to test.
The Crane M3S also has Bluetooth to compatible cameras allowing for wireless control of zoom and record functions, cameras can also be plugged in via cable for those models which don't have Bluetooth compatibility. The gimbal can also be controlled using the small 1.22in touchscreen on the main handle of the device which has a newly designed interactive user interface.
Lastly, like previous models, the Crane M3S also comes equipped with Zhiyun's Lumen Amplifier bi-color fill light which is around the size of a coin, which adds an extra bit of light when filming subjects close to the camera, for example in an interview. The light offers temperature adjustment from 2,700K-5,500K and can emit up to 1,000 lux brightness. The M3S also has PD fast charging, a full charge can be achieved in just two hours, providing up to 7.5 hours of maximum battery life.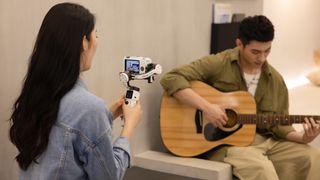 Zhiyun Weebill 3S
The Zhiyun Weebill 3S is the stabilizer for serious filmmakers, and according to ZHIYUN is capable of supporting most mainstream mirrorless cameras on the market, alongside mainstream lenses. The Weebill 3S weighs just a little over a kilogram and measures 305 x 210 x 72.5 mm.
The Weebill 3S features the tenth generation (somehow) of Zhiyun's stabilization algorithms, which provides customizable handling based on common shooting scenarios and operating habits. The Weebill 3S introduces a couple of new features to its gimbal line including a new way to quickly switch between portrait and landscape shooting without the need for rebalancing the gimbal. There is also a new sling grip for more comfort and ease of use during long sessions.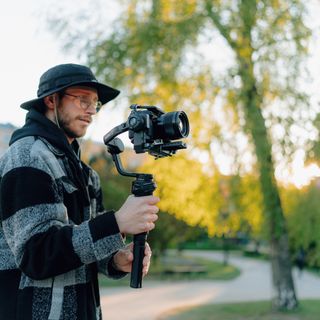 The Weebill 3S is compatible with the ZY Play App, allowing users to control functions like the TransMount Follow Focus/Zoom Units, TransMount Image Transmission System, TransMount Transmitter/Receiver, and MasterEye Visual Controller VC100.
With two rechargeable batteries, the Weebill 3S offers an operation time of up to 11.5 hours in static environments, and using PD fast-charging technology, it can be fully charged in just two hours. The stabilizer is also equipped with a 0.96-inch display screen, providing easy access to features such as motion lapse and V mode, and a control wheel for adjusting parameters, focus motor, and gimbal axes, giving filmmakers complete control over their shots.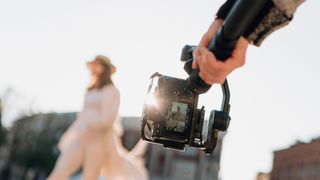 Availability
Both gimbals are available for order right now, with the Zhiyun Crane M3S costing $299/£299 for the base version, or is available for $359/£359 in a bundle including the gimbal, tripod, phone clamp, and backpack. The Zhiyun Weebill 3S will cost $319/£319, or for the combo bundle including the gimbal, tripod, backpack, sling grip, and wrist rest it'll cost $439/£439.
Find out more about the latest video equipment for steady footage with our guides to the best smartphone gimbals, the best DSLR and mirrorless gimbals, and the best video tripod.