At this time of year, you just don't know what the weather's going to throw at you. One day it could be snow, the next storms, the following day winter sun. But it matters not a jot for Edyta Rice, who shows you how to get stunning landscape shots, whatever the weather, in this issue's lead feature.
We explore the backstreets of the city of London with Nikon Creator Darren Boyd, who takes our apprentice for an outdoor urban natural light portrait shoot with a professional model.
In our Big Test we compare the latest photo-editing software, including industry leader Photoshop, a major update of low-cost rival Affinity Photo, new kid on the block Radiant Photo – and plenty of others besides. We also check out popular third-party lens maker Tamron's first Z-mount lens, a sensibly priced 70-300mm tele-zoom.
We've revamped our Skills section, where we've persuaded pro photographers to deconstruct their shoots and the techniques behind them for projects that you can try yourself. And by popular demand, we're reintroducing our Buyer's Guide – our at-a-glance ready reference to all currently available Nikon DSLRs, mirrorless Z-mount cameras and Nikon-fit lenses.
We also have a free ebook edition of the N-Photo Nikon Annual 2023 to download, plus a free three-month trial for the excellent Radiant Photo, and a chance to win a Nikon Z 9, worth £5299!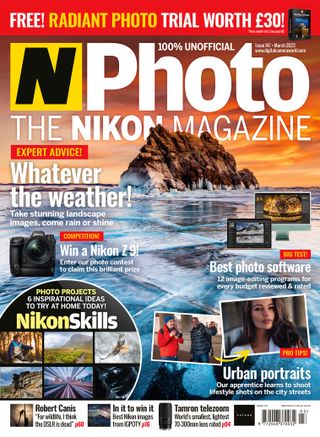 N-Photo: The Nikon Magazine is a monthly magazine that's written by Nikon enthusiasts for Nikon enthusiasts, you can be sure that all the content is 100% relevant to you! So for the best Nikon-focused news, reviews, projects and a whole lot more, subscribe to N-Photo today – with our unmissable subs deal!
Check out our latest subscription offer!
Where to find N-Photo magazine
So rush down to your newsagent today. Or ever better, why not subscribe with this fantastic deal to a print edition, and have the magazine delivered to your door every month?
Alternatively, we have a number of different digital options available, including:
• Apple app (for iPad or iPhone)
• Zinio app (multi-platform app for desktop or smartphone)
• Pocket Mags (for Android devices)
• Readly (all-you-can-eat digital magazine subscription service)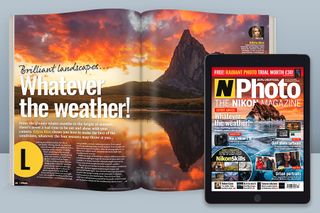 If you wanted a printed version of any of our most recent issues we have a selection of back issues to choose from in our online store.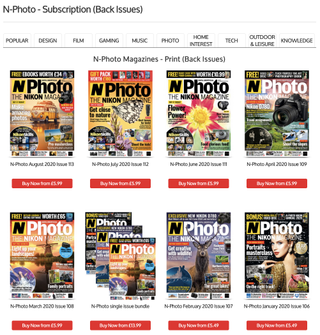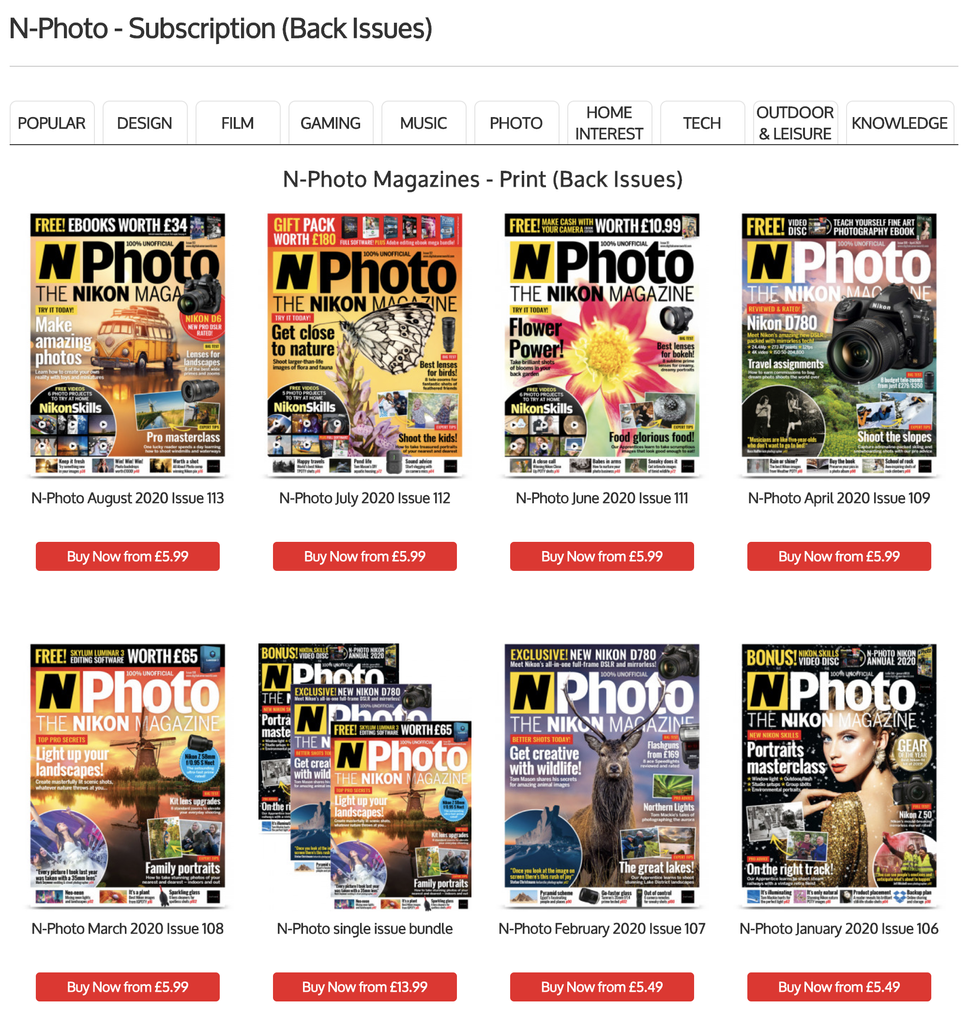 Subscription deals: Our guide to the best photo magazines