Pinewood Studios is at the heart of British cinema, hosting franchises such as Star Wars, James Bond, and Marvel. Pinewood has just welcomed a brand new addition to its facilities – Sony's state-of-the-art virtual production studio has become part of the Digital Media Production Centre (DMPC) in Europe.
At Pinewood Studios, filmmakers now have the opportunity to learn and master virtual production, an increasingly critical component of the cinema industry. Additionally, they can explore Sony's Cinema line and CineAlta cameras, including the VENICE and VENICE 2, two popular cameras used in major film productions.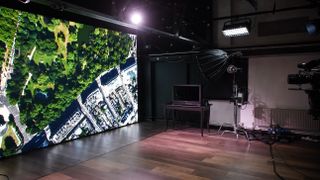 The studio has committed to being always open to directors of photography, actors, and anyone interested in testing out Sony's equipment and engaging with Sony and filmmaking experts to understand the latest developments in Sony technology and the virtual production space. No appointments are necessary, and the space welcomes enthusiasts and professionals alike.
Will Newman, DMPC Manager at Sony, expressed enthusiasm about the venture, stating, "There's nothing really like getting hands-on, and we know that the combination of our VENICE cameras and Crystal-LED screens are the perfect way to achieve excellent quality images."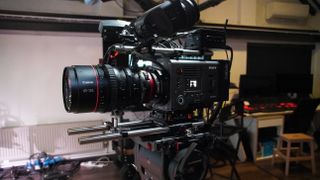 What is virtual production?
Virtual production is a filmmaking technique that merges real-time computer-generated imagery (CGI) with live-action filming. By using advanced technology like motion capture, specialized cameras, and LED screens, filmmakers can create and interact with virtual environments and characters in real-time. This enables immediate visualization of visual effects and seamless integration of digital elements during shooting, reducing the need for extensive post-production.
Virtual production revolutionizes the filmmaking process, offering creative freedom, efficiency, and enhanced visual quality, allowing filmmakers to bring their imaginative worlds to life with greater realism and control. It has become a powerful tool in the industry and has been most recently used in the filming of blockbuster movies and TV shows including The Mandalorian, The Batman and Ant-Man.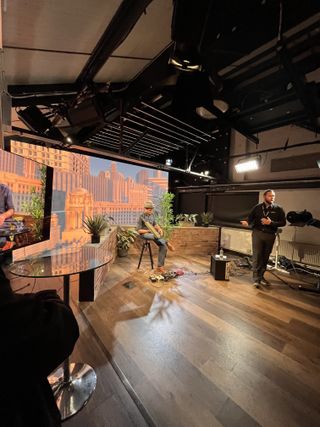 To find out much more about virtual production and to find out how to try it out for yourself, you can find more information on Sony's cinematography website, which is also full of those useful tips and tricks for video production.
Find out more about how to become the next great filmmaker with our guides to the best cameras for filmmaking, the best 8k and 6K cameras, and the list of the best Netflix-approved cameras.