Whether pounding the pavements of your hometown or seeing the sights of the world's great metropolises, there's so much to capture in the urban conurbations most of us call home. Award-winning photographer Jordan Banks shares his top tips for shooting cities in this issue's lead feature.
Heading out into the countryside, our Apprentice heads for the hills of the bucolic Brecon Beacons for a dawn-and-dusk shoot under the expert guidance of landscape pro Edyta Rice.
Back in the city, we try lenses that are ideal for street photography; but while 'street' used to equate to 35mm primes, times have changed and we're including widish zooms, too. We also share our pick of photo paper for perfect prints and test the Laowa 15mm f/4.5 Zero-D Shift – a wide-angle 'shift' lens for a lot less than Nikon's PC-E optics.
In Nikopedia, we explain the science behind exposure, and how manipulating your Nikon's key controls of aperture, shutter speed and ISO is key for creating appealing images. Plus, we explore Curves and Levels in Nikon's free NX Studio, while our Skills section is packed with a plethora of projects to try your hand at.
And as an added bonus, we're giving away Photography Tips, Tricks & Fixes ebook edition – packed with practical advice for turbocharging your photography.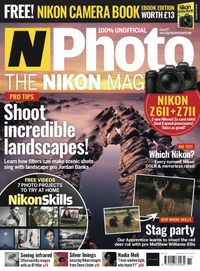 N-Photo is 100% Nikon-devoted, and 100% editorially independent. If you're a Nikon owner and want to improve your images, get the best buying advice and reviews, see some of the world's best Nikon photography, N-Photo is the title for you. Get a free VEO Range 38NV Bag when you subscribe (UK only).
Where to find N-Photo magazine
So rush down to your newsagent today. Or ever better, why not subscribe to a print edition, and have the magazine delivered to your door every month?
Alternatively, we have a number of different digital options available, including:
• Apple app (for iPad or iPhone)
• Zinio app (multi-platform app for desktop or smartphone)
• Pocket Mags (for Android devices)
• Readly (all-you-can-eat digital magazine subscription service)
If you wanted a printed version of any of our most recent issues we have a selection of back issues to choose from in our online store.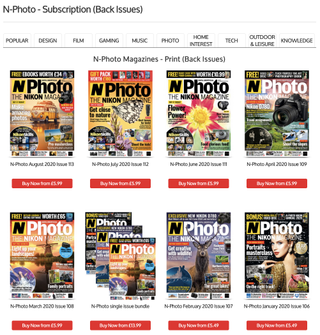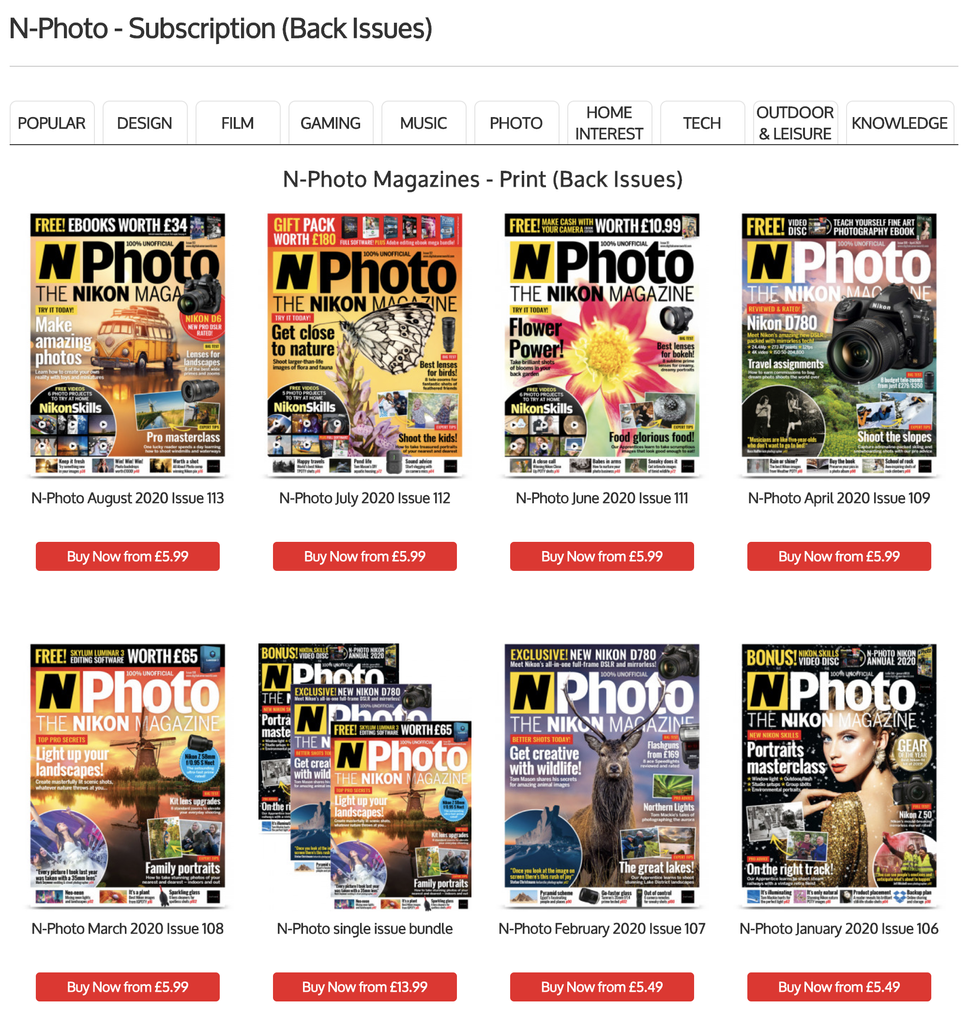 Subscription deals: Our guide to the best photo magazines