Just as Apple launches its first iPhone with a periscope, sorry, tetraprisim, camera, word on the street is hinting that Samsung may be removing the periscope module from its next flagship phone, the S24 Ultra. This is surprising, given the S series has featured a periscope camera since the S20 Ultra of 2020. But it should be noted that periscope cameras aren't exactly the tech miracle they're often made out to be - check out my guide to periscope cameras, and their compromises.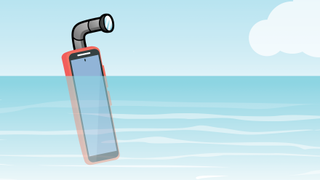 According to serial tech leaker, Ice Universe, the S24 Ultra will allegedly drop the current 10x periscope camera for one 10MP camera with 3x zoom, and one 50MP module with 5x zoom. The latter is a major resolution increase over the current 10MP, 10x periscope module in the S23 Ultra, and that's not all. The leak goes on to specify that the new 50MP sensor will be 1/2.52" large, with 0.7μm pixels - a major size increase over the 1/3.52" sensor in the current S23 Ultra. The upshot of this should be improved image quality across the board, from better detail rendition to lower noise levels in low light conditions. What's more, with 50 megapixels to play with, it wouldn't be difficult to achieve up to 10x lossless 'zoom' by simply cropping in on the central region of such a large image.
As for why Samsung may have decided on such a camera module combo, the answer might be a more complicated than simply improving telephoto image quality. Rumor has it that the removal of a periscope camera could be due to basic cost-cutting. Where prior Galaxy S-series phones have been powered by Samsung's own Exynos chipset in some regions, Samsung could be equipping all S24 Ultra handsets with a Qualcomm Snapdragon 8 Gen 3 SoC, regardless of region. This chipset is said to be a costly piece of kit, and Samsung is also rumored to be boosting the base RAM amount from 8GB to 16GB. These cost increases could have been recouped by selling the S24 Ultra at a higher price, but since Apple has managed to keep the iPhone 15 range at roughly the same pricing as last year, it's possible Samsung has been forced to backtrack on a price increase and is cutting hardware costs instead.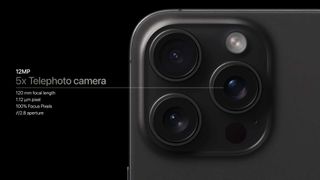 This might actually be a smart move though, given how Apple is currently struggling to produce enough iPhone 15 Pro Max phones. Production numbers have apparently been hit by a shortage of the very periscope/tetraprism camera modules that are supposed to be a unique selling point of the Pro Max. This shortage has allegedly led to a 20% price hike for each tetraprism module. If Samsung was to have procured its periscope lenses from the same supplier, the cost price of the S24 Ultra could have been higher still.
Elsewhere, the S24 Ultra is expected to ship with Samsung's 200MP ISOCELL HP2X as its primary camera sensor; a tweaked version of the ISOCELL HP2 chip in the S23 Ultra. We could also expect a 12MP ultrawide module, and a 12MP selfie camera. A titanium frame, 6.8-inch 120Hz high brightness screen, and up to 2TB of storage have also been speculated. However, with Samsung's release window for its flagship S-series phones being around early February, we've still got some time to wait to see if the current rumors have any truth to them.
Read more:
The best camera phones
The best burner phones
Which is the best iPhone for photography?
The best budget camera phones