Polaroid has launched its first instant camera to feature manual controls and is said to boast the firm's sharpest lens to date. The Polaroid I-2 is billed as "the high-end camera for instant photography mastery" – comes with a suitably high-end price tag of $599.99 / £599.99.
The manufacturer has worked in partnership with Japanese optical engineers to create a three-lens system for super sharp shots. The optic in question is made from optical grade polycarbonate and acrylic, and even has an anti-reflective coating. The focal length is fixed at 98mm and boasts a maximum aperture of f/8. It also uses a 49mm filter thread, enabling creative filters to be attached (available at extra cost).
• At $600, the I-2 better become the best instant camera on the block!
Another new addition is the I-2's continuous autofocus that uses LiDAR (light detection and ranging) for a longer focus distance, and should be more reliable in high- or low-light environments as well.
Manual controls are one of the Polaroid I-2's headline features. Users will be able to set the aperture manually between values of f/8-64, set the shutter speed, shoot double exposures and change between six different shooting modes. The viewfinder is said to be bright, and features an integrated display for you to see exposure settings such as aperture and shutter speed.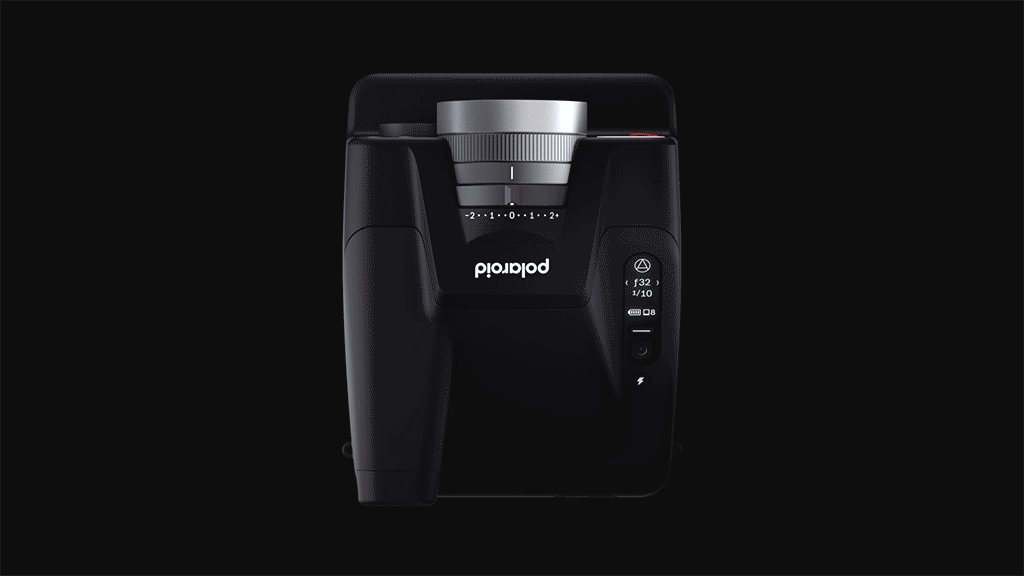 The I-2 is compatible with Polaroid's popular i-Type, 600 and SX-70 film varieties – all of which have the original full-fat Polaroid instant film dimensions of 3.1 x 3 inches (photo area) or 4.2 x 3.4 inches (total area). That makes the instant prints from the I-2 nearly three times larger than those from the more diminutive Polaroid Go.
Many Polaroid cameras of yesteryear required power from a battery in the film pack, so you'd get a freshly charged one when you next reloaded your camera. Technology has of course moved on, and the Polaroid I-2 makes use of an internal rechargeable Li-Ion battery. It's said to last for 15 packs before needing a recharge via its USB-C port.
Doing some simple math, its compatible film usually comes in packs of eight, so that should mean the Polaroid I-2 can last for around 120 shots before needing to be charged up again.
The I-2 is built using impact-resistant materials, with the exterior being made from a hard-wearing ABS and aluminum alloy, and finished with a special coating that Polaroid claims gives the I-2 a premium look and feel. On the base you'll find a standard 1/4-20" UNC thread for mounting to a tripod.
It also features an external OLED display that shows you current camera settings, battery life and number of shots left. Also on the bill is a built-in flash, which is a vacuum discharge tube strobe with a maximum range of eight feet. The I-2 also features a 2.5mm audio mono jack, enabling external flashes to be synced.
Another modern feature is the inclusion of Bluetooth, which enables a smartphone to be paired with the I-2 for remote control and easy firmware updates. You'll find the Polaroid app in the Apple iOS App store and Google Play stores respectively.
The Polaroid I-2 is available now directly from the Polaroid website and selected specialist retailers.
You might also be interested in the differences between Instax vs Polaroid, and don't forget to check what type of instant film you need for your camera!