Things have been a bit frantic this issue. Just before we went to press, Nikon gave us an advance sneak peek at the new Z 5 – a full-frame mirrorless with a launch price of just £1719 – complete with kit lens. We share our initial impressions.
And that's not all. Also in this month's N-Photo:

With people able to get out and about more and more, this issue's lead feature offers a refresher course on improving your landscape compositions.

And one person who is no stranger to the subject is Ross Hoddinott, who took this issue's Apprentice into the wilds of Dartmoor to capture its moors and tors in all their rugged beauty.

When it comes to capturing landscapes, a tripod is your very best friend, and this issue we put a selection of 'affordable' travel and traditional, carbon fibre and aluminium models to the test.

If you're more of a city slicker, we also try out half-a-dozen messenger bags suited to urban shooters, and check out Nikon's high-end 120-300mm f/2.8 fast tele-zoom for sports photographers. The downside? You won't get much change out of 10 grand…

The N-Photo interview back by popular demand – and it's a real cracker, as documentary photographer Nina Berman shares her images (and views) on the USA today.

We have our usual mix of shooting and photo editing projects to try your hand at. This issue we show you the importance of waiting for the right light for landscapes, demonstrate how a printed studio backdrop can take your shoot to the other side of the world, explain how custom ICC profiles can give you perfect prints, as well as how to boost sunsets in Affinity Photo, explore Adobe CC's latest features, and use Instagram to showcase your shots.

And as an added bonus, we're giving away a 101 Amazing Photos to Take Before You Die ebook.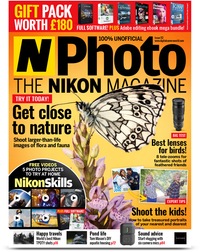 N-Photo is 100% Nikon-devoted, and 100% editorially independent. If you're a Nikon owner and want to improve your images, get the best buying advice and reviews, see some of the world's best Nikon photography, N-Photo is the title for you. Save up to 89% in our trial subscription offer (ends 31 July 2020).
Where to find N-Photo magazine
So rush down to your newsagent today. Or ever better, why not subscribe to a print edition, and have the magazine delivered to your door every month?
Alternatively, we have a number of different digital options available, including:
• Apple app (for iPad or iPhone)
• Zinio app (multi-platform app for desktop or smartphone)
• Pocket Mags (for Android devices)
• Readly (all-you-can-eat digital magazine subscription service)
If you wanted a printed version of any of our most recent issues we have a selection of back issues to choose from in our online store.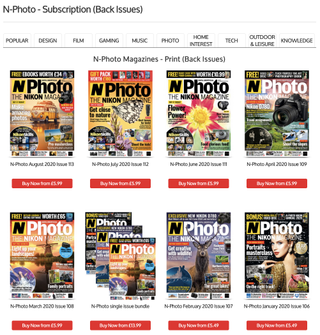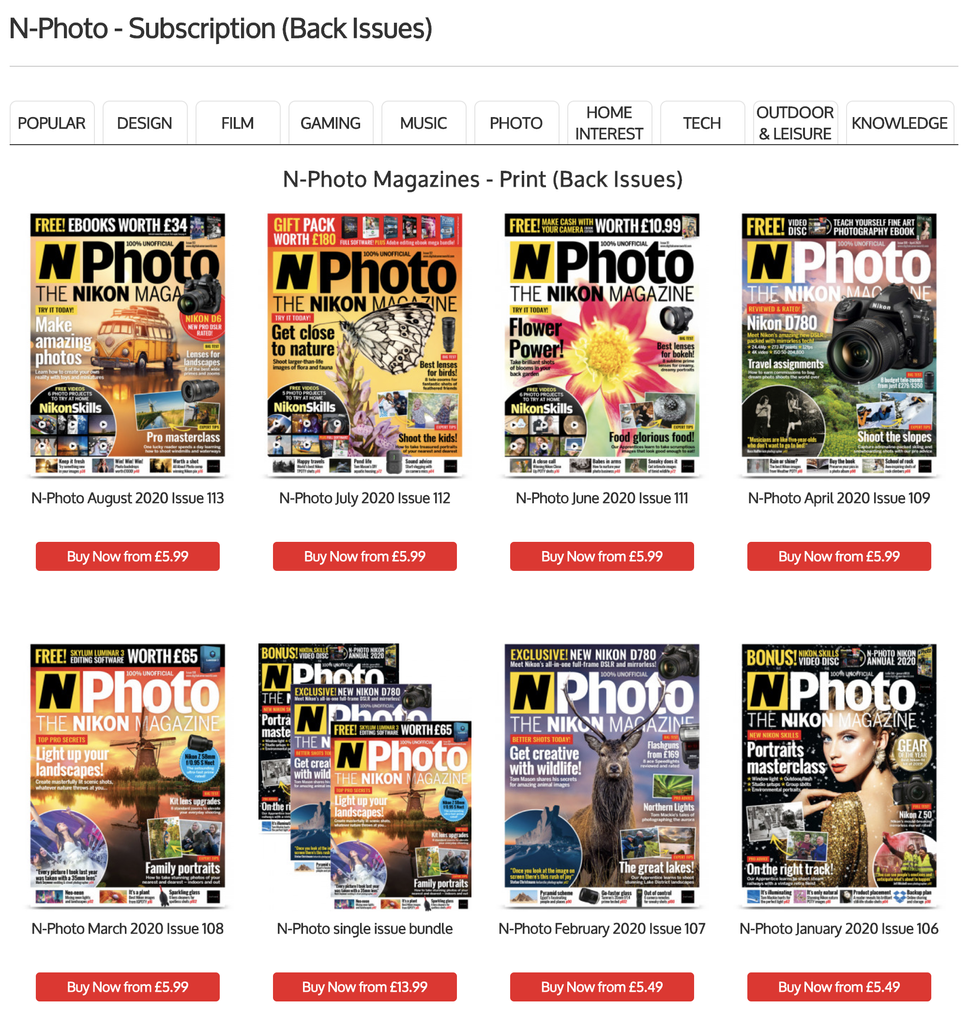 Subscription deals: Our guide to the best photo magazines