With more than 10 successful crowdfunding projects under their belt, Lomography know what they're doing when it comes to Kickstarter.
While in the past they've successfully funded cameras and lenses, their latest project is LomoChrome Metropolis Metropolis XR 100–400 Film, a color negative film that uses a unique chemical formula to desaturate the colors, mute the tones and makes the contrasts pop.
It's going to be available in a variety of formats – 35mm, 120mm (medium format), 110 (pocket film) and 16mm (motion picture film). The makers said that they would also like to produce a 35mm motion picture version, though are waiting to see if there's a demand for it.
Lomography have said they were aiming for a classic desaturated look, reminiscent of "old time movie theatres and photo books". There are plenty of sample images already available so you can judge how effectively they've achieved this. Take a look below:
LomoChrome Metropolis sample images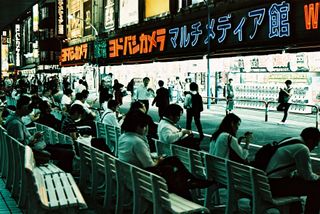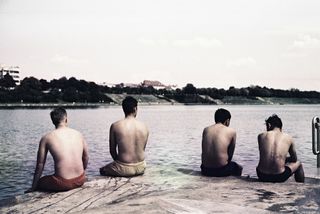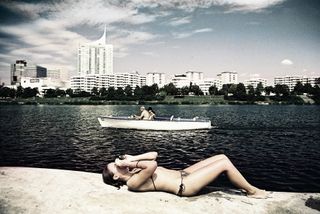 The makers reportedly spent quite some time tweaking the chemical formula, listening to feedback from initial testers to give the film the right level of grain. It'll be available in ISOs 100 to 400 and is daylight balanced to 5500K.
There has already been some feedback from testers of the film:
"The new LomoChrome Metropolis definitely doesn't look like anything I've seen before (…) having this new film would just open up a lot of different approaches to film photography and what people are shooting." – Lauren Roche (founder of People's Crit)
"The New Lomochrome Metropolis looks really cool, its very desaturated, high contrast, very film noir, but with a tiny drop of color." – Nick Collingwood (photographer and filmmaker)
"I loved how the skin looks and matches with the background." – Lidybel Aguila (photographer)
Though of course we'll have to wait to see it in person for ourselves before we can fully judge.
LomoChrome Metropolis will be funding on Kickstarter until 5pm on Friday 23 August. The target amount is $100,000 (£79,907), though given that this is a Lomography project, we'd expect them to blow past that pretty quickly.
You can head to the Kickstarter page now to pledge and pre-order your film – the minimum amount you need to throw down to get some film is $35 (about £28), though there are greater rewards to be had if you're willing to pledge a little more.
Read more: