Summer's here so many of us will be heading to the coast – and don't forget to take the July of Digital Camera with you!
In a 12-page masterclass, James Abbott takes you through how to capture your best-ever seascape images… from choosing the right lens, working with natural light to using filters and composing for success, our cover feature is essential reading.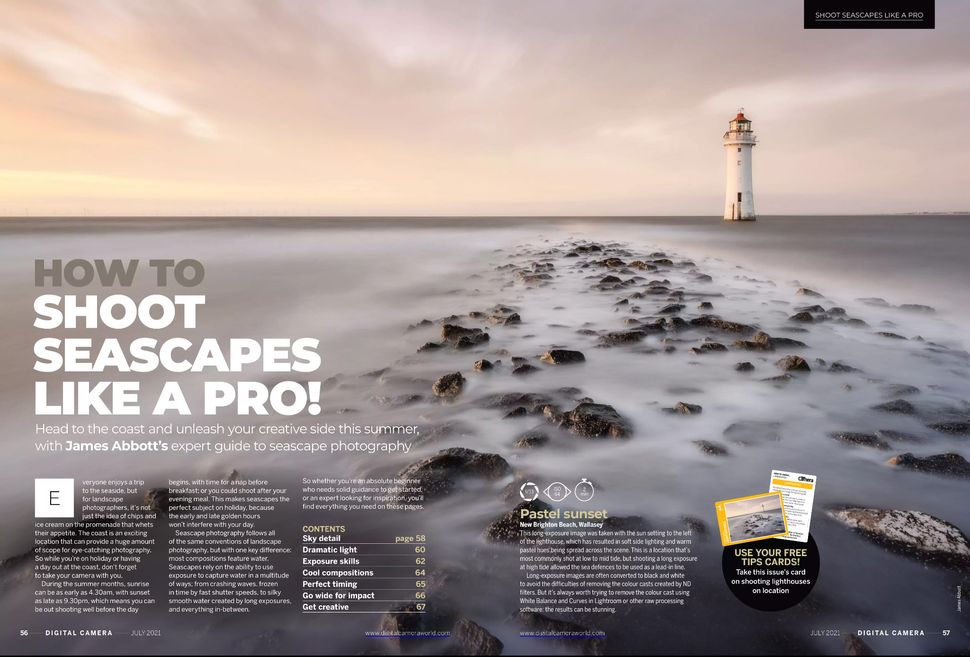 Remember that you can also buy Digital Camera online (opens in new tab), or make great savings of up to 34% with a subscription (opens in new tab).
Other highlights in July's Digital Camera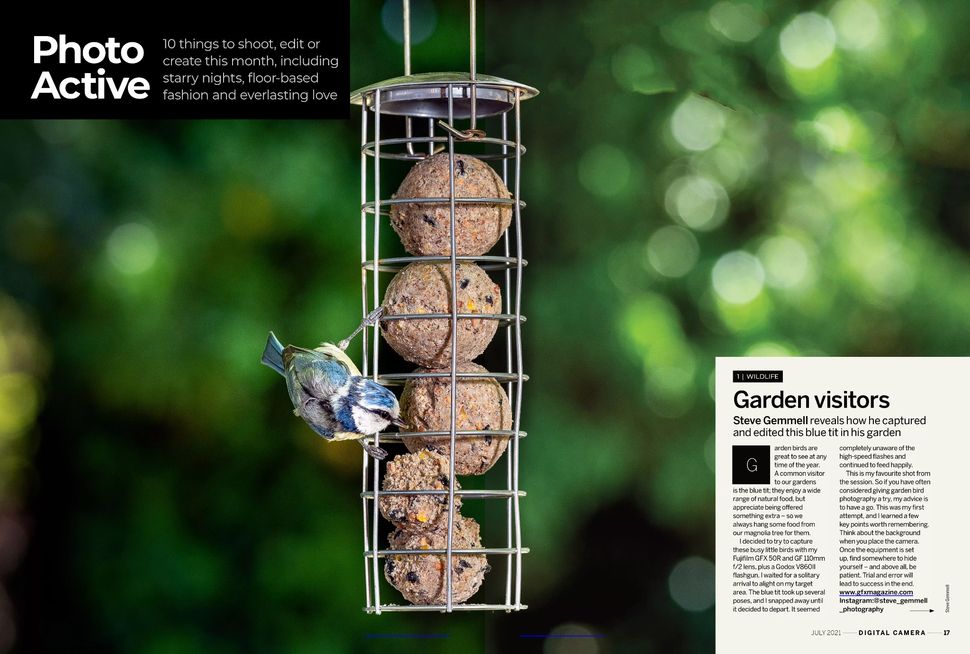 (opens in new tab)
Photo Active features another set of projects tailored to the needs of keen photographers, including a floor-based fashion shoot, how to photograph the Milky Way, and tips for capturing tender family images.
Stay at Home leads on a tasty project – how to shoot flat-lay food photography – and there's an expert guide on how to recycle archived shots in your image library and make them into brand new photos!
Plus, make sure you check out the latest shots to grace our reader gallery.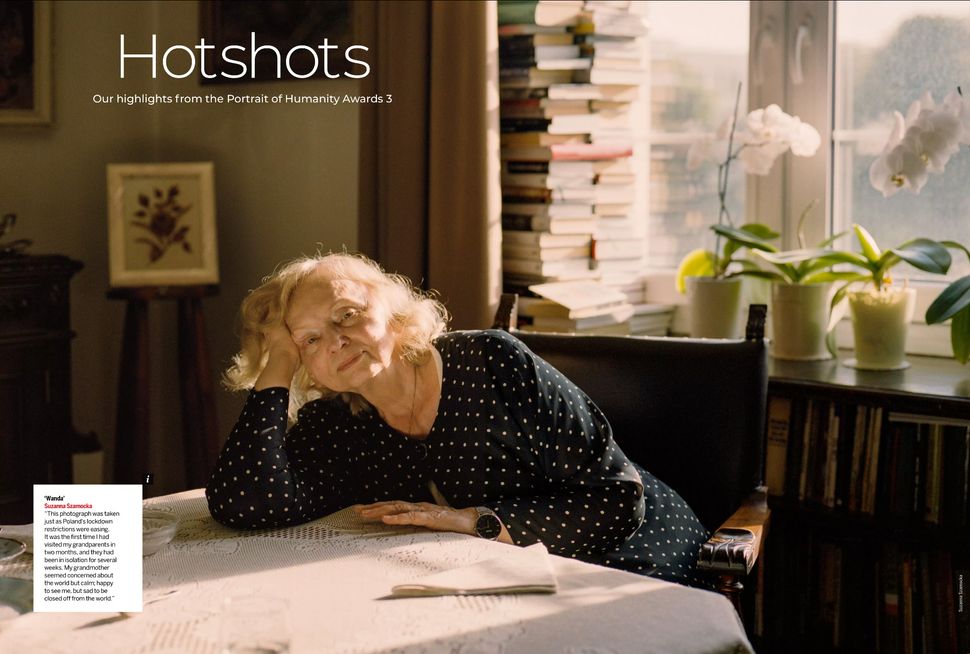 (opens in new tab)
There's another set of exceptional images in Hotshots, as we showcase our highlights from the Portrait of Humanity Awards 3, and for our In Focus Special, we chat to the participants – and taskmaster Rankin – of BBC4's Great British Photography Challenge.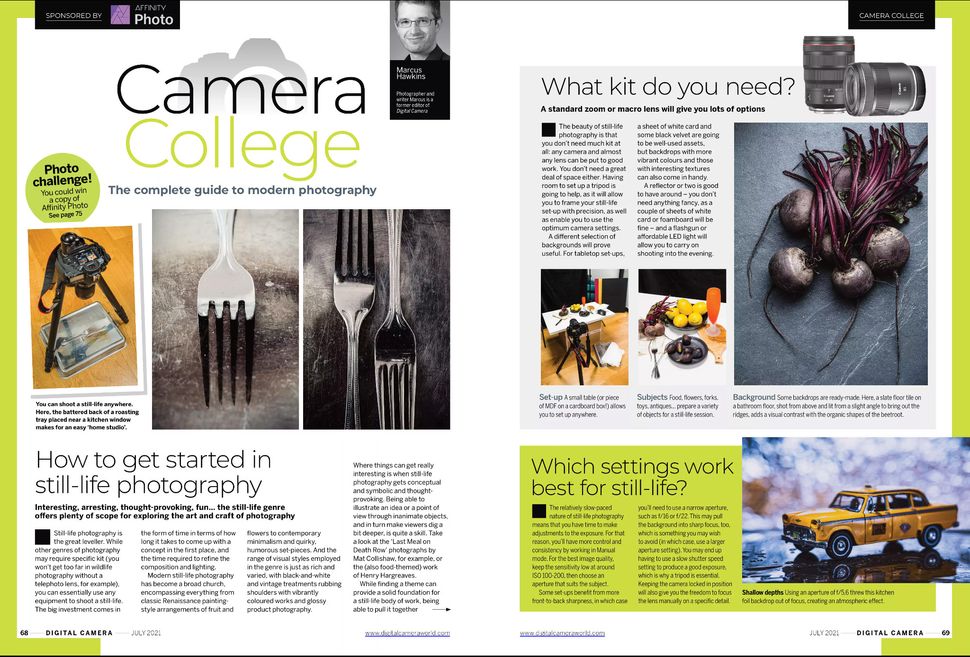 (opens in new tab)
Camera College continues its compelling series, with an in-depth masterclass on how to get started in still-life photography.
Follow along with the tutorials then enter your best shot in the photo challenge, where one lucky reader can win a copy of Affinity Photo (opens in new tab) worth £49/$50.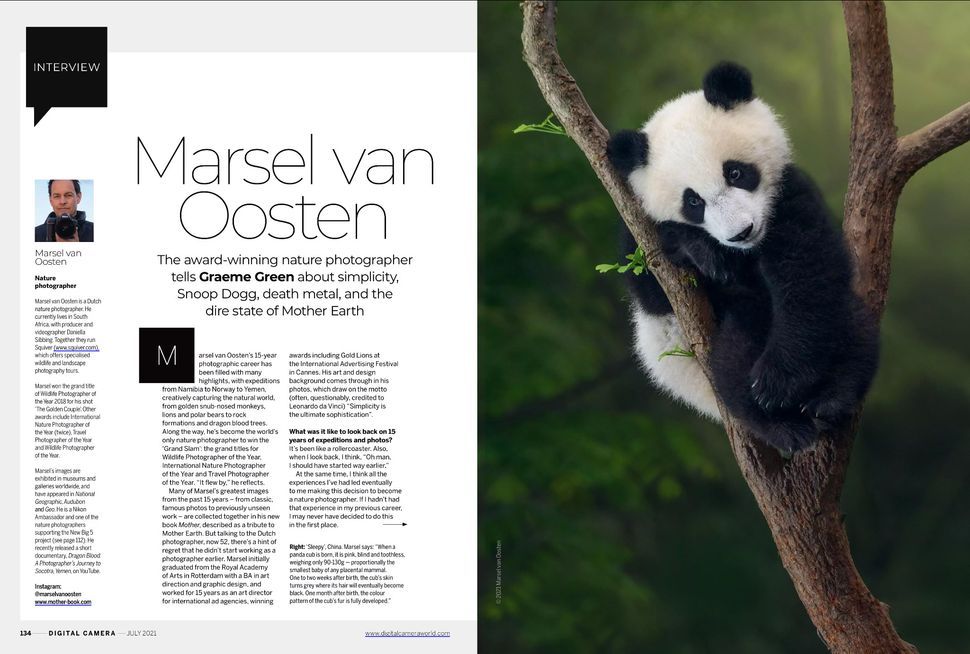 This month's interview is a special treat for nature photography lovers, as Marsel van Oosten discusses his new book 'Mother'.
Enjoy his incredible images, and discover how 2018's Wildlife Photographer of the Year feels about his career to date – and what's coming up for him next.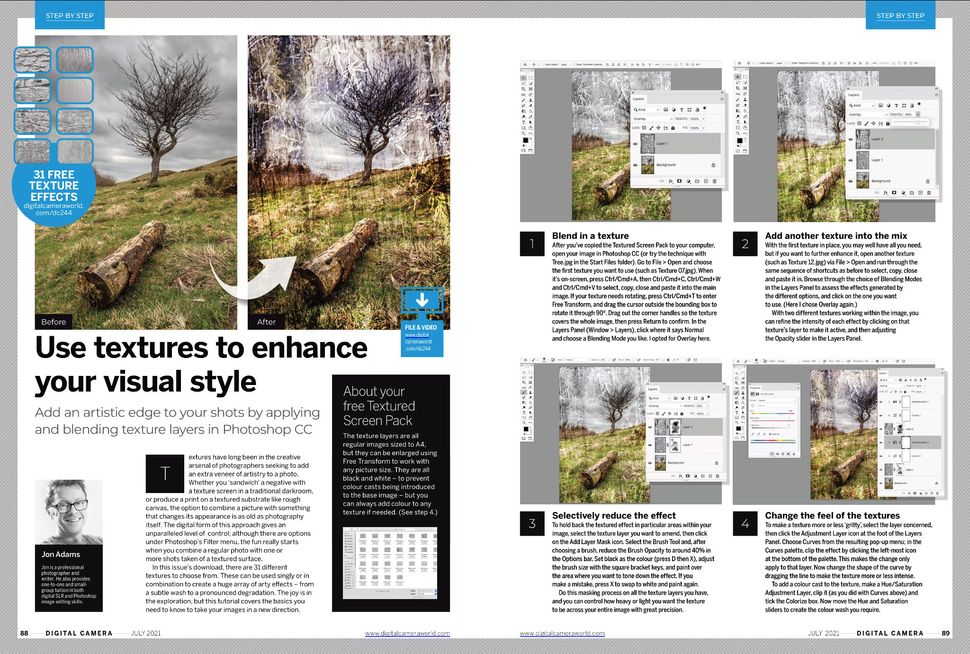 (opens in new tab)
July's bonus digital gift is a Textured Screen Pack for Photoshop, plus a two-page tutorial on how to use it.
Apply any one of the supplied 31 textures as overlays to your images – you'll be able to create a distinctive visual style in no time at all.
Elsewhere in our Practical Photoshop section, you'll find an appealing selection of image editing tutorials to get busy with, as we debut more creative techniques for Camera Raw, Photoshop and Lightroom.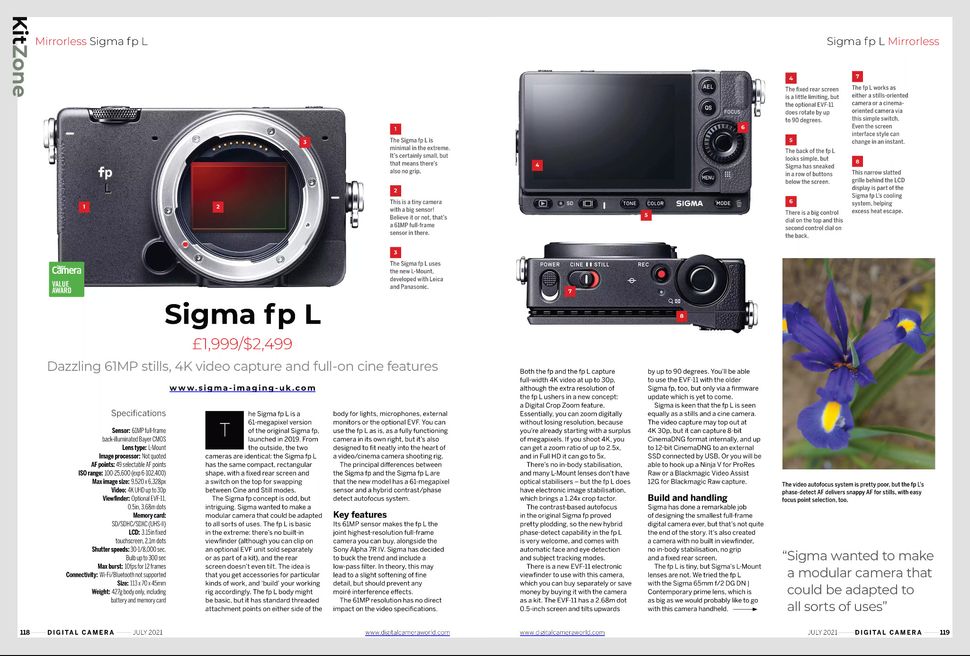 (opens in new tab)
The lead camera review for July is the Sigma fp L, a compact modular mirrorless that can capture 61MP stills and shoot full-width 4K video.
In time for the summer holiday season, we round up the best travel tripods in our group test, lab-test two prime lenses – the Fujinon XF 27mm f/2.8 R WR and the Laowa 11mm f/4.5 FF RL – and give our verdict on Adobe Photoshop Elements 2021.
The latest issue of Digital Camera comes with an unrivaled selection of digital gifts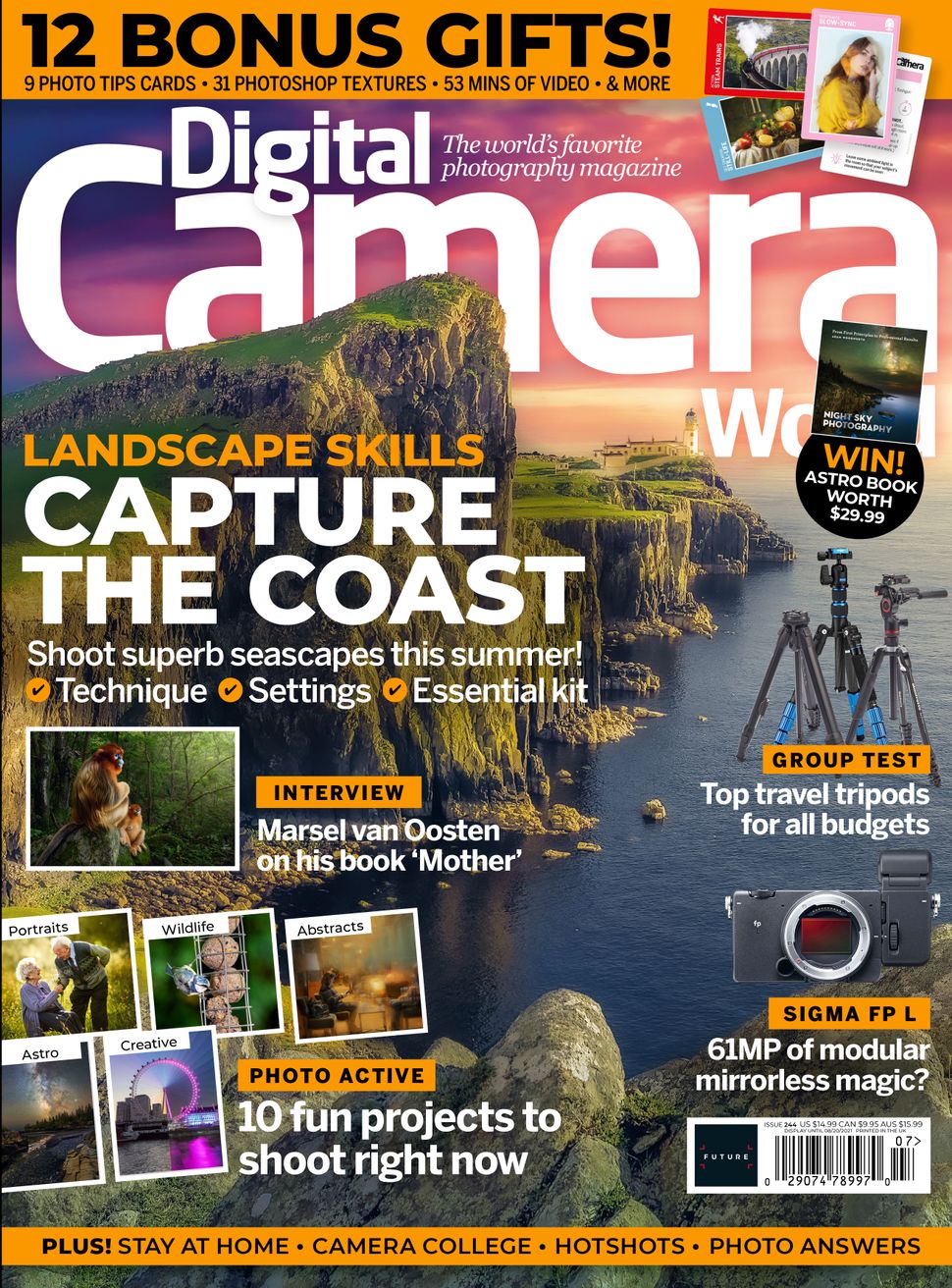 (opens in new tab)
This issue's digital gifts include 31 free texture effects for Photoshop and 53 minutes of bonus video tutorials.
Here's the full line-up of the bonus gifts with issue 244:
Nine all-new photo tips cards on landscapes, wildlife, macro – and more
Textured Screen Pack for Photoshop CC – enhance your visual style in seconds!
53 mins of video tutorials for editing in Affinity Photo, Lightroom and Photoshop
256-page Camera Buyer's Guide eBook packed full of buying advice
Subscribe now
Every issue of Digital Camera magazine is packed with tips, techniques, pro advice, reviews, news and inspiration.
To make sure of your copy every month, subscribe at our online shop from just £12.50! (opens in new tab)
You can buy limited back issues of Digital Camera magazine in print at our Magazines Direct secure store (opens in new tab).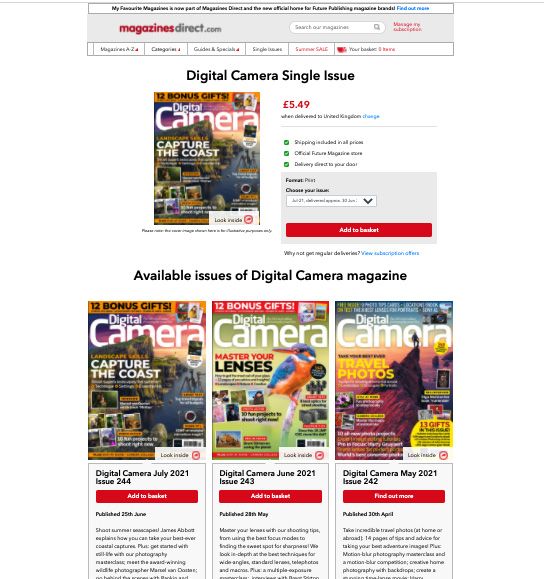 (opens in new tab)
Alternatively, there is a range of different digital options available, including:
• Apple app (opens in new tab) (for iPad or iPhone)
• Zinio app (opens in new tab) (multi-platform app for desktop or smartphone)
• PocketMags (opens in new tab) (multi-platform app for desktop or smartphone)
• Readly (opens in new tab) (digital magazine subscription service)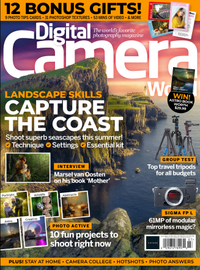 (opens in new tab)
Digital Camera World (opens in new tab) is the world's favorite photography magazine. Every issue is packed with the latest news, reviews, tutorials, expert buying advice, tips and inspiring images. Plus, every issue comes with a selection of bonus gifts of interest to photographers of all abilities.