It's been trailed for months, but now the day is upon us: from 12 March 2019, Flickr will be deleting photos from Free accounts where the owners have uploaded more than 1,000 files.
The image gallery and community site announced this move in November 2018, and granted an extension after first announcing a February 2019 deadline, but time is now up for Free account holders with large collections.
However, there are some important exceptions that mean some photos are protected from being removed. So let's take a look at whose photos are protected and who might need to back up their images quite quickly…
What is Flickr doing?
As announced last November, Flickr is changing its Free account from providing one terabyte of storage in each account (potentially tens of thousands of images) to a much more limited provision of 1,000 files per account.
From 12 March, accounts with more than 1,000 photos or videos will have content deleted. Images and videos will be removed according to the order in which they were uploaded, starting with the oldest.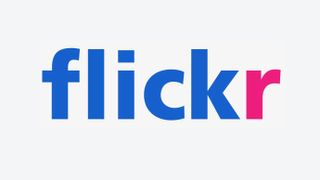 Are there any exceptions?
There are three exceptions:
1) Pro members
The key exception to this move, of course, is any Flickr member who has a Pro account rather than a Free account. The subscription plan is £5.99/$5.99 a month, with a discount if you pay annually rather than monthly.
2) Creative Commons images
If you have applied a CC licence to any of your photos on Flickr, Flickr has now undertaken to continue to provide it free of charge to the whole Flickr community. Before you rush to change the licence on all of your photos, however, be aware that Flickr has disabled its batch-processing tools for altering licences on Free accounts. "We've done this to prevent community members from flipping all their images to a new license without first understanding the significant implications of the various free licenses we support," Flickr says in a blog entry. "Any member (Free or Pro) can still change the license of any of their photos on the photo page."
3) 'In memoriam' photo collections
If the holder of a Flickr account dies, a relative can notify Flickr of this, and (after verification) the account will become an 'in memoriam' collection in tribute to that photographer. Photos won't be removed from these accounts.
Why is Flickr taking this action?
Yahoo!, the previous owner of Flickr, sold the service to the image-sharing site SmugMug in April 2018. The new owner is seeking to make Flickr a more profitable enterprise in order to assure this famous brand's future.
Read more:
SmugMug acquires Flickr, promises a new beginning
Free Flickr user? Big changes are coming from January 8 - what you need to know
Flickr delays free account deletion after complaints and complications