To celebrate the life and legacy of Martin Luther King, the National Civil Rights Museum in Memphis is hosting a series of events including a brand-new photography exhibition and a blood drive – and the museum is also taking food donations for a local food bank.
This year marks the 55th anniversary of Martin Luther King's death, and in the years since there has been some positive change for black people in America – but there is still a long way to go to reach equality. According to the United States Census Bureau, 21% of black Americans are still living in poverty – compared to 32% in 1968.
Martin Luther King was a prominent leader of the civil rights movement from 1955 until his death on April 04 1968. During his time as an activist, King led several nonviolent protests and acts of civil disobedience, inspired by activist Mahatama Gandhi.
Almost 60 years ago, on August 28, 1963, King delivered his infamous "I have a dream" speech on the steps of the Lincoln Memorial in Washington DC, where he addressed his concerns for the black community and his hopes for a different future.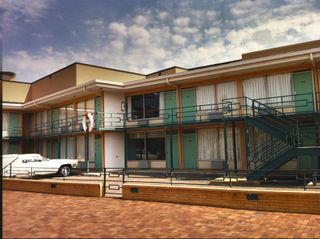 Five years later, King was assassinated on his balcony at the Lorraine Motel – the same site that the National Civil Rights Museum now calls home. Following the news of King's death, riots broke out in more than 100 cities across the country, as people were furious that a man who delivered his messages peacefully met such a violent end.
Cornell Watson – who describes himself as a "dope ass black photographer documenting life… or art… sometimes it's hard to tell" – will be launching his latest exhibition, Tarred Healing. It examines the relationship between the University of North Carolina, its students and the surrounding black community, intersections of racism and confederate monuments.
As well as the exhibition, the Civil Rights Museum is also putting on musical performances, magic shows, crafts, and other activities and events. It is also asking for food donations for the annual Mid-South Food Bank Drive, which delivers nutritious, hearty food to children, families and seniors who are experiencing financial hardship.
For more information, visit the Civil Rights Museum's official website. The Museum is offering free admission on January 16 to mark Martin Luther King Day.