Along with a raft of new announcements today, Canon has debuted the Speedlite EL-100, a new flashgun to complement its new EOS R full-frame mirrorless system.
The Speedlite is designed both for photographers picking up their first external flash and for those looking to augment their lighting with a second unit.
Delivering soft and natural lighting reproduction, the Speedlite EL-100 has a sophisticated Auto mode that takes the complexity out of off-camera flash. Simply select 'Auto' on the mode dial, says Canon, and it'll take care of the technical details for you.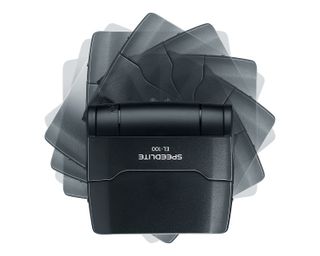 The EL-100 has horizontal and vertical bounce capabilities, allowing for softer and subtler lighting effects in all directions. Rotate it upwards, or to the left or the right, and you'll be able to set the precise angle for your bounced burst of flash. It can be used both as an optical wireless sender to trigger other remote flashes in different locations, or as a wireless receiver controlled by compatible EOS cameras.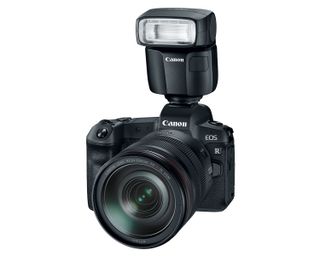 Features for more advanced users include stroboscopic flash, which freezes a subject in rapid bursts and is useful for capturing creatively stylised images of fast motion, and second curtain sync mode, a staggered flash-firing mode that is also useful for capturing fast movement.
The Speedlite EL-100 is powered by AA batteries and weighs just 190g, meaning it's portable enough to be thrown into a kit bag and taken wherever it's needed. It has a guide number of 26 and a manual zoom head allowing the user to adjust its coverage from 24mm wide-angle.
Pricing and availability
The Canon Speedlite EL-100 will be available from October 2018. It will carry a recommended retail price of £199 /$199.
Buyers' guide: The best flashgun in 2018
Buyers' guide: The 37 best photography and camera accessories in 2018