2020 is a year that most of us will be glad to see the back of. Many staples on the photographer's calendar just didn't happen, with sporting events cancelled, live performance put on hold and not an air show in sight – not to mention long stretches when even leaving the house was a no-no. But it's not been all bad, with some terrific new kit seeing the light of day, highlighted in our annual Gear of the Year awards.
If you've been mulling over going mirrorless, then we reckon the launch of the Nikon Z 6II might just be the camera to cement your decision, addressing all the criticisms levelled at the original camera. Our full review reveals all.

In this issue's lead feature, fine art photographer Neil Burnell tells how he approaches shooting his sublime images of the natural world, encompassing everything from the deep blue sea to mystical forests.

In the N-Photo interview we speak with documentary photographer Jon Lowenstein, who takes us on a photographic tour of his adopted home city of Chicago and its notorious South Side.

And it's Christmas! In the season to eat, drink and generally be merry, our Apprentice learns to shoot food photos with a festive feel.

Our Skills section takes on a seasonal feel too, with a great selection of projects to try on your time off, from shooting ice-encased objects and getting creative with bokeh to making Christmas your own cards.

And as an added bonus, we're giving away a Photography Tips, Tricks & Fixes ebook. Think of it as an early Christmas present!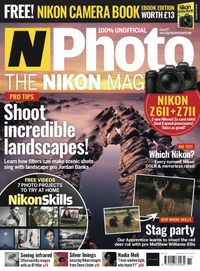 N-Photo is 100% Nikon-devoted, and 100% editorially independent. If you're a Nikon owner and want to improve your images, get the best buying advice and reviews, see some of the world's best Nikon photography, N-Photo is the title for you. Get a free VEO Range 38NV Bag when you subscribe (UK only).
Where to find N-Photo magazine
So rush down to your newsagent today. Or ever better, why not subscribe to a print edition, and have the magazine delivered to your door every month?
Alternatively, we have a number of different digital options available, including:
• Apple app (for iPad or iPhone)
• Zinio app (multi-platform app for desktop or smartphone)
• Pocket Mags (for Android devices)
• Readly (all-you-can-eat digital magazine subscription service)
If you wanted a printed version of any of our most recent issues we have a selection of back issues to choose from in our online store.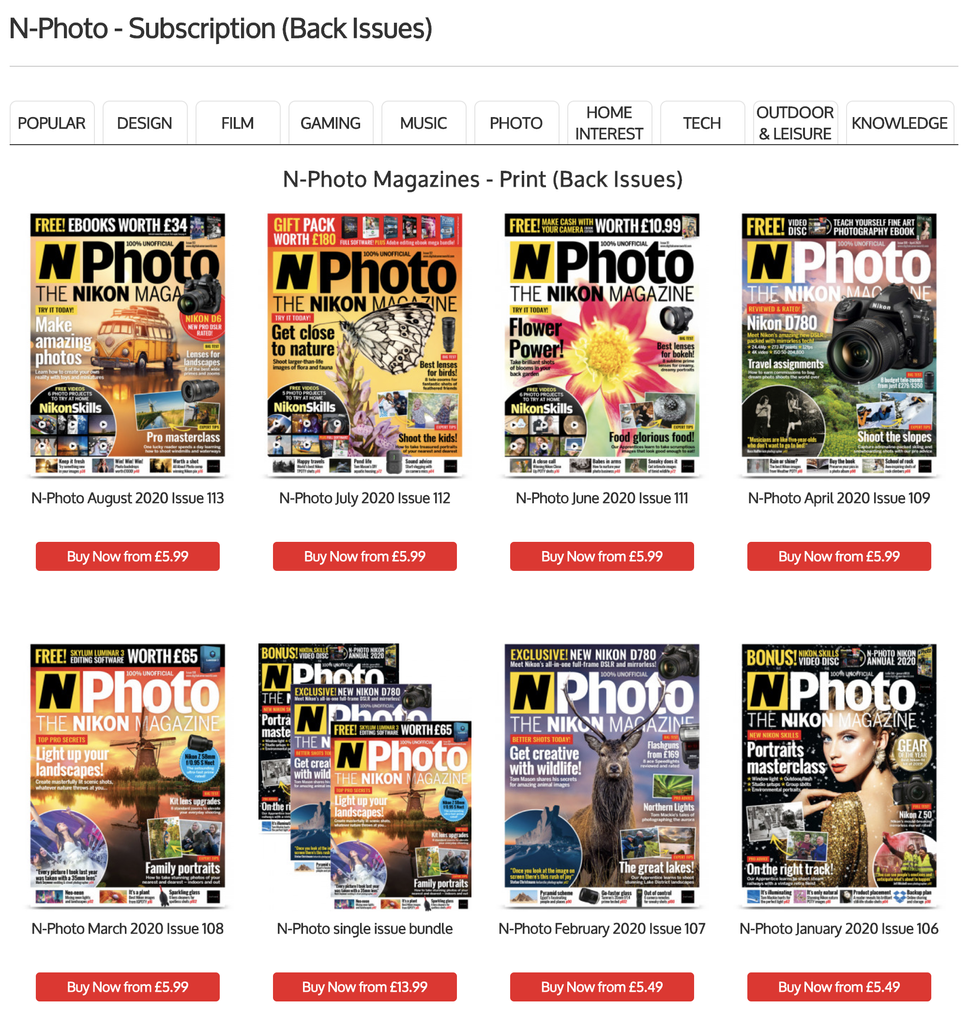 Subscription deals: Our guide to the best photo magazines