Announced today, the new Benro GH5C is a carbon fibre gimbal head designed to give photographers fluid control of panning camera movements with even the heaviest of setups.
As it's constructed fully of carbon fibre, the GH5C (no relation to Panasonic's GH5s) weighs just 1.1kg and can support up to 30kg of kit. It's expressly designed for use with heavy super-telephoto lenses, allowing for smooth and stable shooting in genres that require a lot of distance between photographer and subject, such as wildlife, bird or airshow photography.
The GH5C tripod head also carries an Arca-compatible quick release plate for smooth camera attachment. This is a black anodised aluminium plate, another measure included to reduce the weight of the gimbal.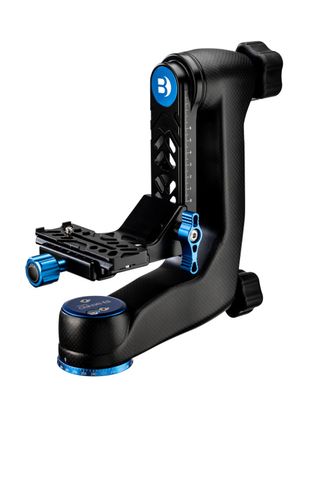 According to Benro, the GH5C head in use creates a feeling of virtual 'weightlessness', allowing for effortless panning of practically any camera/lens combination. The firm claims that the gimbal was tested with a Canon EOS 5D Mark IV and EF 200-400mm f4 L IS USM lens attached, and it was possible to make camera movements with the merest application of a fingertip. The camera will also stay in position when the pressure is removed.
The Benro GH5C is equipped with vertical and panoramic scales, which allows the user to make very precise adjustments to camera and lens placements, and also means that this movements are very precisely repeatable. This could also see it being of use for genres like astrophotography.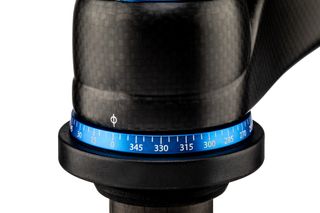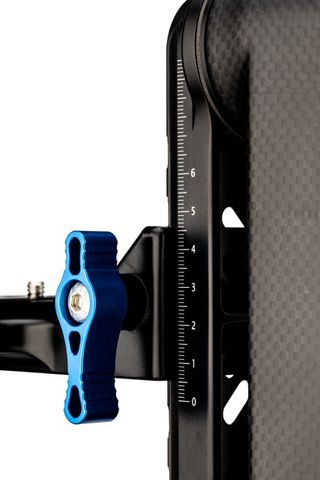 This gimbal replaces the previous Benro GH2C, which was announced back in 2013 and was also designed for the easy manipulation of larger lenses. Thanks to its carbon fibre construction, the GH5C benefits from being 200g lighter than this previous model.
The GH5C has dimensions of 255 x 100 x 245mm, as well as 1/4"-20 head mounting screws and a standard base mount thread size of 3/8"-16.
Benro GH5C: Pricing and availability
The Benro GH5C is available now, carrying a recommended UK price of £440.
Buyers' guides:
Best tripod for travel in 2018