Aurora Aperture Inc. has just announced a new Indiegogo campaign for a 5-in-1 Gnu modular tripod, that will "cover all of your stability needs."
The Gnu 5-in-1 Modular Tripod System includes a tripod and set of accessories to form five tripod configurations for 'professionals and prosumers.' The tripod system aims to roll all of the best tripods into one, by covering every possible configuration - column-less, center column, horizontal column, leveling head, and integrated ball head.
Inspired by the flexibility of interchangeable lens cameras, the Gnu modular system splits into two autonomous yet interconnected modules – the leg module and the support module(s). According to the crowdfunding page, there are 5 support modules in total, comprising:
"Column-less - Basic configuration, it is the most stable platform. Users can mount their favored tripod heads to this.
Central Column - Adjustable height of 33", a popular configuration due to its flexibility.
Horizontal Column - Multiple cameras can be mounted on the horizontal column, or can extend over as a boom to reach difficult positions.
Levelling Head - Adjustable angle in any direction of up to 15 degrees. This is a good option for quick level adjustments, particularly due to a large hemisphere.
Integrated Ball Head - A large 40mm ball head that can be mounted to the Gnu tripod via three screws, forming a very secure platform. Included Arca Swiss capability and 360-degree rotation."
All of the support modules are interchangeable with the leg module. There are two different options for the tripod kit, differing due to the two different leg modules available, the Series 2 G24 and Series 3 G34. The Series 2 allows for weight of up to 55lbs and is designed for full-frame cameras and 'most' lenses, whereas the Series 3 supports weight of up to 77lbs allowing support for large professional cameras and heavy telephoto lenses. Both tripods can be collapsed to a length of 20-inches, ensuring they comply with most carry-on luggage requirements.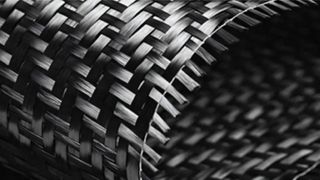 The Gnu modular tripod legs are made from FilaWoven tubes, specially woven carbon fiber tubes designed to be both durable and lightweight. The manufacturing process of the legs is a rather interesting watch, and you can see for yourself on the crowd-funding trailer. They state in the video that a lot of 'carbon fiber' tripods on the market are carbon fiber sheets wrapped around metal poles, with the FilaWoven technology, the Gnu legs are entirely carbon fiber.
Due to being a modular system the tripod system will be compatible with all future accessories, making it not only a tripod to cover all of your photography needs now, but in the future also. The funding age is live now until November 16, 2023, and can be found here. A new exciting complete tripod that looks to innovate further in the future, and what makes things even sweeter is that it comes with a lifetime warranty.
For more information on tripods and how to use them see our articles on The best tripods for photographers, 8 tripod tips, and the best budget tripods.