Remember the sheer joy of taking photographs for the first time? The potential to produce unique visual art, the freedom to create your own masterpiece… this is the feeling that Geekoto seeks to inspire with its range of photographic equipment.
Artists needs the right tools to produce their art. Armed with Geekoto's dynamic line-up of products, photographers are able to do more than just take pictures – photographers can make pictures.
Use fantastic flash units to sculpt your subjects with precision, or LED lighting for ultimate versatility. Take total control with wireless triggers, and achieve rock-solid stability with rugged tripods and heads.
Geekoto's goal is constant improvement and innovation, and to share its passion for pictures with photographic lovers across the globe.
Introducing… the Geekoto GT-200 Speedlite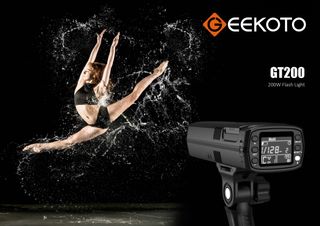 Power, portability, flexibility, the Geekoto GT-200 Speedlite has it all. A 200-watt TTL 2.4G strobe, with a guide number of 53, this flash packs a huge punch but is small enough to fit in your pocket. Travel light with the minimum of kit, or bring the Geekoto SB-65B Softbox for complete control – the choice is yours!
Supporting Canon, Nikon, Sony, Olympus, Panasonic and Fujifilm TTL, the GT-200 offers all the precision you need from your speedlites. With high speed synchronization up to 1/8000 sec, front and rear curtain sync, and high speed strobe, you can fully unleash your creativity.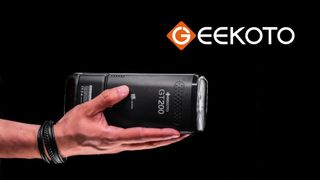 The GT-200 employs the JIN Lightning System. A Japanese word with its roots in precise military formation, the JIN remote control system is based on 2.4Ghz transmission technology to enable you to trigger and interact with your GT-200 and your full Geekoto lighting set-up.
Use the GT-200's radio mode (compatible with Canon, Nikon, Sony and Fuijifilm) or the Geekoto C1 TTL Wireless Trigger to transmit up to 50 meters, or the 3.5mm jack with a sync cable.
Geekoto products are compatible with most Godox triggers, so you can build on your existing system. The entire Godox radio trigger range (including the XPro and X1T units) is TTL and HSS compatible with the GT-200 when set!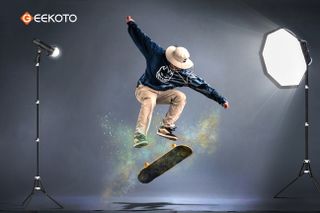 Its 3000mAh battery provides up to 500 full-power flashes, with full control from 1/1 to 1/128 power and 5600 ± 200K color temperature. The Geekoto GT-200 is a pocket powerhouse that will expand your creative horizons and remind you why photography is too fun to turn pro!
The Geekoto GT-200 Speedlite Kit is currently available with a $100 discount. Get the 200W "pocket flash" along with FilterFree magnetic light kit (with diffusion dome and four color filters), quick-folding softbox, aluminum light stand and carry bag for just $399.99!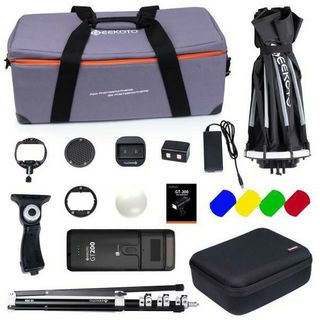 Visit www.geekoto.com or telephone +1 323 289 2474 for more information on the GT-200 or Geekoto's other products that will enrich your photography.