Finding a printing service that can do justice to your high-quality photos is not always an easy task. While sensationally low pricing can indicate low production quality and unreliable service, premium price tags often break the threshold of a sensible purchase. So is any equilibrium possible? The photo printing experts from My-Picture.co.uk are here to prove that printing for professional photographers does not have to break the bank. Expect professional-quality solutions for wallet-friendly prices!
Why it's the best platform for super-high-resolution photos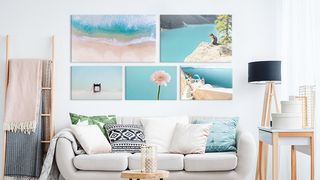 When it comes to printing for professional photographers, more often than not, the source file will be massive in its weight and size dimensions. Both problems are effectively solved with My-Picture.co.uk. The platform provides print formats that will do justice to all the heavyweight fine-art photos in your archive, while the efficient image processing, carried out by professional designers, will create optimised versions of your photos without losing a pinch of their original greatness. With sizes as impressive as 100 x 100 cm, your photo will come off as a polished, gallery-ready piece!
Photo-printing service that will elevate your photos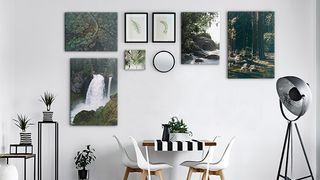 With a variety of products to choose from, My-Picture.co.uk provides its clients with both versatility and a simple shopping process. However, as the emphasis here is on professional printing aimed at producing potential gallery exhibits, we'll set our sights on photo canvas prints.
A combination of first-rate wood crafting and sophisticated printing technologies, canvas prints from My-Picture.co.uk are well known for their state-of-the-art production values. With a framework that is produced from specially selected spruce wood, and processed by experienced craftsmen in dedicated factories, you're in for a good start. After the initial production stage, the high-quality canvas with your photo is carefully stretched over the framework to achieve perfect tension levels. Once the canvas is tucked around the frame, you have a ready-made composition that's bound to last for decades.
The print itself is created using solvent-free HP latex inks. Apart from exceptionally vivid tones, pin-sharp visuals and true-to-life saturation levels, this also means that your photo reproduction will be perfectly safe against the effects of UV rays. Customisable with individual edge designs to aesthetically complement your photos, canvas prints from My-Picture.co.uk are the embodiment of an affordable product with premium-quality production values!
Bringing out the best in your photos
For those photo enthusiasts who wish to update their photos in order to achieve true excellence, you can always go for aluminium photo prints. A cleverly engineered wall decor piece that combines two aluminium sheets with a black plastic core, it's an option that provides instant elegance and nobility. Needless to say, it also significantly enhances the appeal of your photo thanks to the highly-detailed image and glossy surface area.
For those looking for a true premium photo exhibition experience, canvas prints from My-Picture.co.uk might just be the best solution available. Whether it's a minimalist fine-art piece, a grandiose landscape or an intimate portrait, this printing service is here to satisfy the highest professional standard.