Getting new gear is an exciting part of the back-to-school season. Whether it's a new camera for school projects, or a real workhorse to help with a specialist photographic course, Henry's is a one-stop shop when it comes to finding the best back-to-school gear (opens in new tab) for you.
Every student needs something different from their photographic kit, and while beginners should look for an easy-to-use and potentially portable model, those embarking on a major photography course at university or college will need the latest tech and clever features for creating content and shooting stunning images. Let's look at some of the best cameras, lenses, and accessories that you might need.
Easy to use camera for beginners
We truly live in a digital age now, and, for most subjects, having an easy-to-use camera can elevate your studies to another level. Perhaps you're studying a creative subject like fashion, culinary arts, and graphic design, and you need a simple camera that's better than a smartphone, to record your coursework like a pro.
The Canon EOS Rebel T7 (opens in new tab) (also known as the 2000D) is a fantastic step up from mobile photography, as it's a beginner-friendly camera at a friendly price point. Sporting a 24-megapixel sensor and Full HD video, it's a great companion for those wanting to showcase their work. As the rebel T7 is generally bundled with an 18-55mm kit lens, it can be used for generalist imaging across a range of subjects, ready to go straight out of the box.
The Fujifilm X-T30 II (opens in new tab) is another good choice for beginners, but the retro design makes it sure to stand out among the creative crowd. Compact and cool, the X-T30 II is compatible with the extensive range of Fuji X-mount lenses, so it can be expanded as experience and skills grow. With a 26.1 megapixel sensor, tilting 3-inch touchscreen, and 4K 30 fps video, content creation should be a dynamic process!
Cameras for photography majors
It goes without saying that those studying photography will need a more advanced camera, with the technical prowess and room to develop their craft and vision. Full-frame sensor models like the Canon EOS R6 (opens in new tab) come at a higher price point, but for good reason – they offer the best in stills and video quality, plus features like in-body image stabilization, silent shooting and blisteringly fast autofocus tracking.
The Nikon Z5 (opens in new tab) is another great full-frame contender for photography majors, with accessible handling and a weather-sealed, tough body, that'll take on any photography assignment you can throw at it. Like the Canon EOS R system, Nikon's Z lens system is now incredibly substantial, meaning that pretty much any subject can be captured, now, or in the future, as a lens collection expands.
Full-frame cameras are a solid choice for students who want to get the most out of their photography studies. However, when it comes to making large prints for exhibitions or shows, a high resolution camera is the answer and a medium format model such as the Fujifilm GFX 50S II (opens in new tab) will provide that in spades (51.4 megapixels of resolution, to be precise) . Big, high-res camera used to be for only the most successful working shooters, but cameras such as the GFX 50S II now offer medium format photography at a sensible price.
Lenses and accessories to enhance your images
About Henry's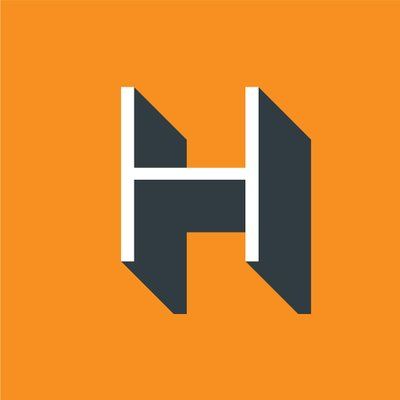 Henry's (opens in new tab) is the leading specialty digital imaging retailer in Canada, with over 15,000 imaging products. Family-owned and operated, Henry's first opened its doors in 1909 and is now the source for the best and newest products, expert advice and award-winning customer service in camera-related hardware and accessories for photography, videography and content creation.
Henry's on Twitter (opens in new tab)
Henry's on Facebook (opens in new tab)
Henry's on Instagram (opens in new tab)
Henry's on YouTube (opens in new tab)
Whatever camera you choose to use, having the right lenses and accessories will not only help you to get more from your photography in the long run but take it to a whole new level. Every photographer might enjoy using a different lens, but for most, a standard 50mm lens and a flexible telephoto will cover a decent range of focal lengths and perspectives.
The Sigma 150-600mm f/5-6.3 C DG OS (opens in new tab) is a stunning long lens for Canon EF and Nikon F mounts, and it offers an unbelievable hyper-telephoto zoom range at an accessible price. Unlike many superzooms, it's also lightweight and compact, so it can be carried around on all-day location shoots without causing strain.
Of course, sturdy support should also be part of every student's kit, providing the ability to capture sharp shots in low light, steady the camera when vlogging and shooting video, or go hands-free in the studio. The Manfrotto Element Small Tripod Kit (opens in new tab) is a great compromise between price and performance, and it packs down to a compact size, too. It'll give a useful 134cm of height at full extension, and yet it folds down to a tiny 32cm. With a 360-degree ball head and a quick release tripod plate, the camera can be mounted and taken off in no time, while the handy tripod bag makes light work of travel.
A camera bag is a pretty essential accessory, protecting gear during transport and travel, and keeping everything safely stored and organized in-between shoots. The little bits are important, too – think extra memory cards, storage drives and even camera batteries (opens in new tab). You never know when you might need them!
Whether you're a total beginner or advanced photographer, Henry's Camera has all the essential accessories for taking your photography to the next level.
---
For those in the GTA, now is the perfect time to visit Henry's 185 Church Street location for a Grand Opening Celebration on Saturday, September 24. Great deals, prizes, giveaways, and demos are running all day!
The new space at 185 Church St. retains that same iconic feeling that Toronto photographers, videographers, and content creators know, love, and expect from Henry's. At the same time, it provides a modern space for the modern Henry's brand. Many of today's retail customers shop online before they get to a store, arriving already well-informed and well-researched.
They want to interact with store associates as peers and advisors who share their enthusiasm. Henry's updated store format is designed to be more welcoming and modern, bringing store associates out from behind a counter and allowing for more personal conversation and interaction with customers. The new location offers underground parking behind the store, some street parking and is just steps from the Eaton Centre.