For those in the northern hemisphere, May is the last month until September when the night sky gets properly dark after sunset. It also brings your best last chance to grab a post-sunset photo of Venus high in the sky and, if you time it precisely, close to a slender crescent moon.
• Make sure you're using the best lenses for astrophotography
Add some wonderful deep-sky objects, the rise of a full 'Flower Moon' – eclipsed from some parts of the world – and good views of the Milky Way, and May 2023 will be a great month to get outside with your camera.
Friday, May 05: a full 'Flower Moon Eclipse'
A full moon is always a monthly highlight for anyone interested in photographing the night sky, but for some parts of the world, it's accompanied by something rarer. From Africa, Asia and Australia, but also from parts of Eastern Europe, a penumbral lunar eclipse will occur.
This is when the full moon drifts through Earth's fuzzy outer shadow for a few hours, which causes it to be significantly duller. It's not as photogenic as a total lunar eclipse – also called a 'Blood Moon' – but the lack of brightness does make it a great time to photograph the full moon without the usual glare.
This lunar eclipse will be inaccessible to many, but wherever you are you can capture the rising full moon. Just check your local moonrise time and be on time at a location with a good view low to the eastern horizon. Don't forget to bring a 70-300mm lens, a tripod and a remote shutter release. Here's more on how to photograph the full moon.
Saturday, May 06: Eta-Aquarid meteor shower
Best seen just after midnight early on May 06 is this annual meteor shower caused by Halley's comet. Dust and debris left in the inner solar system by the most famous periodic comet will strike Earth's atmosphere to cause a maximum of 60 'shooting stars' per hour, according to the American Meteor Society. The Eta-Aquarids is a stream of material that Earth busts through between April 19 and May 28 each year, but it's the peak night that brings the most activity.
The 'shooting stars' will appear to come from the constellation Aquarius, but can appear anywhere in the night sky, so a wide-angle lens is a must. Photographers in the southern hemisphere will get the most shots of meteors, though since the moon will be full across the world, only the very brightest 'shooting stars' will shine through. Find out more on how to photograph a meteor shower.
Friday, May 12: May's 'Milky Way window' opens
Last Quarter (or Third Quarter) Moon today sees our satellite half-lit and rising after midnight. It will rise about 50 minutes later each night for the next week, which leaves the skies dark for deep-sky astrophotography and, for the first time in 2023 for those in the northern hemisphere, good views of the brighter core of the arc of the Milky Way.
Look for its soft glow close to the eastern horizon after dark during May. Your latitude makes a huge difference, so make sure you check the best time to see the Milky Way where you are.
Wednesday, May 17: Occultation of Jupiter by the moon
A 6% waning crescent moon will, just before dawn today in the eastern sky, move across to block Jupiter – though only as seen from Canada, the contiguous US, Mexico, Greenland, northern Scandinavia and the northern UK. Here are the details and timings for that event, which can be customized to your location. The shot to go for is Jupiter's disc just alongside the crescent.
If you're not in the path of this occultation then a shot of a very slim crescent moon very close to Jupiter will also be something special. Even for those in the path, the re-emergence of Jupiter will take place in a much brighter sky, so it will not only be more difficult but won't be as picturesque because it will be next to the dark limb of the moon. You must take care not to point a camera lens anywhere near the sun. To be safe, avoid the optical viewfinder, relying only on the electronic screen on the back of your camera.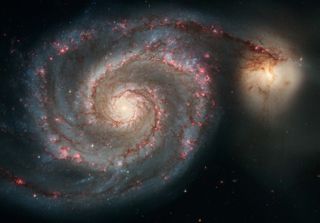 Saturday, May 20: Deep-sky astrophotography
With the moon roughly between the Earth and the sun, it's completely absent from the night sky. This makes tonight (and, practically speaking the few nights on either side) a great time for a long session outside capturing faint nebula, star clusters and galaxies. Here is a handful that pass roughly overhead (so in the darkest patch of the night sky) this month…
Sunday, May 21 to Tuesday, May 23: A crescent moon and Venus
Nightscapers will love May 21's alignment of a 6%-lit crescent moon with Venus (and a more distant Mars) in the post-sunset night sky. The following evening the 11% crescent moon will be even closer to Venus while on May 23 an 18%-lit crescent moon will sit gloriously between Venus and Mars, with the stars of Gemini just above.
Each evening it will be possible to capture 'Earthshine' on the moon – sunlight reflected from Earth onto the lunar limb. Wide-angle lenses in particular are good at picking-up Earthshine without any special settings. Just be sure to capture in raw to make post-processing easier. Here you can learn when to photograph the moon.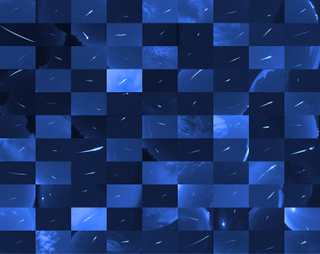 Wide-angle shot of the month: the Eta-Aquarids meteor shower
'Shooting stars' move fast, and during the Eta-Aquarids meteor shower they move super-fast. Achieving a whopping 148,000 mph as they strike Earth's atmosphere, according to NASA, you'll need a camera taking long exposures for several hours if you're to catch any of the predicted bright 'trains' – material that glows for a second or so in the meteor's wake.
It's important to have a wide-angle lens (14-16mm works best), a tripod, a fast aperture (f/2.8 or lower) and a high ISO setting (ISO800 or more if you have a full-frame camera). Take a series of 30-second exposures for a few hours from midnight and you'll stand the best chance of capturing some 'shooting stars'.
However, you will need a clear sky, so keep an eye on weather forecasts, though with the full moon coinciding with the Eta-Aquarids meteor shower this year there's no need to go looking for a dark sky – they don't exist during this moon phase. This is a project for your backyard!
Interested in finding out more about photographing the sky at night? You can get more information in our guides to the best cameras for astrophotography, and the best low light cameras.