Meet the pro: Rory Lewis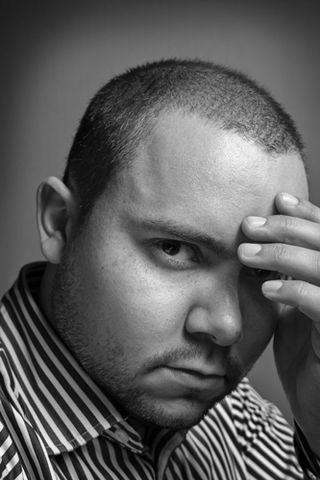 British photographer Rory is recognised internationally for his fine-art celebrity portraits, inspired by Renaissance masters. He has won many awards and features in galleries including the National Portrait Gallery.
Portrait photography offers the most personal journey for viewers, since the connection with the subject is unlike any other genre.
In Digital Photographer magazine, we recently asked the award-winning portrait photographer Rory Lewis how he breaks down the barrier between photographer and subject to create striking portraits.
A portrait should inspire emotions through a close connection between the subject and audience, and for shots to be successful photographers need to understand the main reasons why some images fail, and how best to establish and maintain the emotional link.
With a portrait, there is more than physical depth to consider. The ability of a photo to convey the personality of the subject can't be easily defined, since every subject is different. They must also be willing to open up to the camera. Here's how to make that happen...
Rory's top 5 portrait tips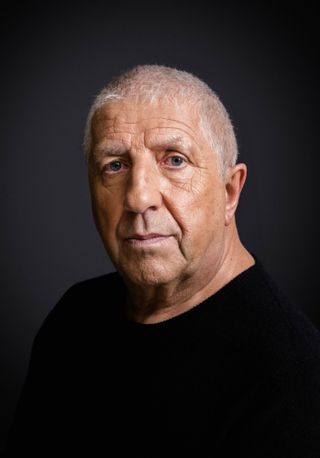 1. Break the ice
Be patient, and allow your subject to feel comfortable before pointing an intimidating lens at them. You can achieve a great deal from a cup of coffee and a conversation before your portrait sitting. This will enable you to put the subject at ease, as with this shoot with talk show host Pete Price. Pete at ease opened up to the lens with great solemnity.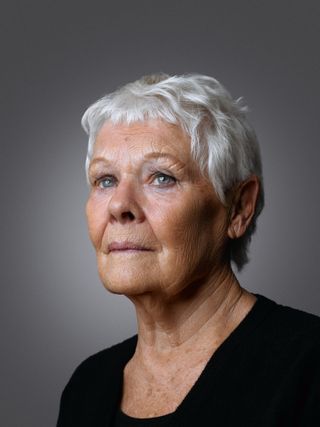 2. Look to fine art for inspiration
Renaissance portraiture and the use of chiaroscuro by the masters has been of immense inspiration to my style. Chiaroscuro is an oil painting technique that uses strong tonal contrasts. The paint brush was around hundreds of years before the camera, so take a look at fine art, and you will find gold in Titian, Ribera, Caravaggio, Bacon and others.
3. Give direction
Creating energy in portraiture is very important if you want images to stand out. The eyes are everything – I direct my subjects to gaze into or to either side of the lens, as this creates electricity.
Deploying inventive scenarios on my subjects, I'm able to create varied emotions and feelings. Ask your subjects to visualise a happy moment or a vivid event in their lives.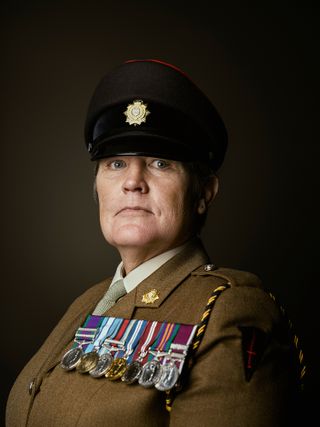 4. Find a compelling subject
If you think that capturing images of people is easy, think again. There are tricks and a certain finesse to creating compelling portraits, and it definitely takes more than simply pointing and shooting.
You are nothing without a compelling subject, and I encourage photographers to find interesting people to photograph – perhaps creating a theme or project. This could be a member of the family who has a story to tell, or someone in the community, World War II veterans, members of a local campaign – the list is endless.
For myself, Deborah Penny springs to mind. Deborah serving 30 years in the British Army's Royal Logistic Corps as a bomb-disposal expert made army history as the first transgender soldier to serve in the front line. This portrait went on to be acquired by the National Portrait Gallery and won the Portrait of Britain Prize in 2018.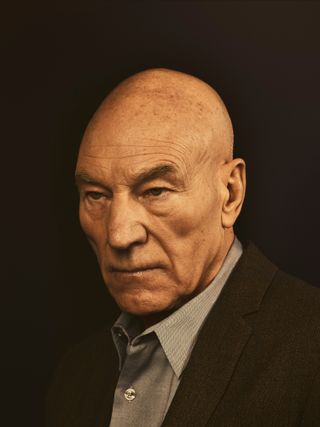 5. Keep lighting simple
Studio lighting can seem daunting if you've never tried it before. However, it's not nearly as scary as most people think. To me it's all about keeping things simple. Most of my portrait sittings utilise one or two lights.
Try a simple setup yourself; position one flash head with a shoot-through umbrella at a 45-degree angle to the model at about two metres high. This creates a strong, hard, direct light from the side and above. Work with this light and you will be able to create vivid results.
Read more:
Amazing talks from The Virtual Photography Show 2020
Try this magical lens filter for shooting portraits
10 portrait photographers to follow in 2020