The Google Pixel 7a could well be the best camera phone you can buy for under $500/£500. It's both a wonderful little smartphone and also a timely reminder that a good phone needn't cost you the best part of a grand.
Order the Google Pixel 7a now
It's modeled on last year's Pixel 7 and 7 Pro, but this is actually the successor to the Pixel 6a. The 'a' series is generally a more affordable version that's released almost a year later with reduced specs and capabilities. However, this year it appears that Google has found a way to embed some of its best features in its more affordable handset.
There are still some limitations, however, such as the smaller screen (6.1in) and the 90Hz refresh rate rather than the 120Hz that was found on the Pixel 7 Pro. There is also only an 8GB model with 128GB of storage available, but that is arguable where you're saving money as the Pixel 7a is just $499/£449.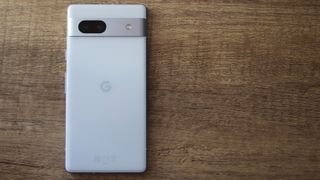 Specifications
Rear camera: 64MP wide, 13MP ultrawide
Front camera: 13MP wide
Processor: Google Tensor G2 (5nm)
Memory: 128GB storage and 8GB RAM
Screen: 6.1" FHD OLED
Battery: 4385 mAh
Dimensions: 72.9 x 152.4 x 9.0
Weight: 193g
Colors: Charcoal, Sea, Snow, and Coral
See the best Google Pixel 7a cases
Key Features
For a budget phone, the Pixel 7a has a surprising amount of quality; from facial recognition to a 64MP main camera lens, it has more than you expect for a sub-$500 phone. However, the two key features this year are both the size of the handset and its Tensor G2 processor.
This is the smallest Pixel 7 device currently on offer at just 152.4mm tall and despite the shorter display, it is an OLED panel that still packs quality with a highly responsive 90Hz refresh rate and punchy color coverage.
However, the inclusion of Google's Tensor G2 chip offers users the same innovative experience as the premium Pixel models. Real-time language translations, audio transcriptions, rapid image editing, and an ever-helpful Google Assistant. This is, by far, one of the most useful devices around.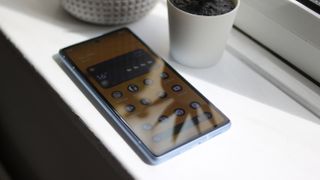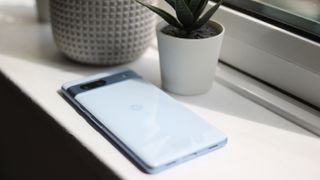 Build & Handling
Being the 'a' model of the Pixel 7 means that there is no change to the design; in fact, it's hard to see the difference between the 7a and the regular 7 with the former just 0.2 inches shorter and just a tad squarer. There are some material changes, however, with recycled plastic used for the back cover. The chassis and camera bar remain aluminum while the screen is fitted with corning gorilla glass.
Smaller handsets are better for those that like to operate single-handedly and also feel a bit more comfortable when taking pictures on the move. The obvious downside here is that the user interface is smaller and things like the digital keyboard become a tiny bit harder to use. It isn't a major issue, though I did find it slowed my text typing speed when on the move.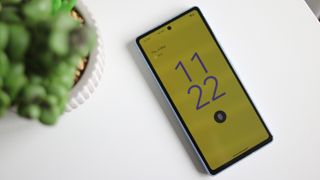 Camera Specs
In a relatively short period of time, the Google Pixel has become synonymous with great photography. This is largely down to the Tensor chip enabling a range of rapid image enhancement capabilities and some innovative editing software. The 7a has a 64MP main lens that takes nice crisp shots and a 13MP ultrawide lens that allows you to take in more of the picture. There is also a high res function that works like a telephoto lens, though at 8x optical zoom, it isn't quite as impressive as Huawei's P50 Pro or the Samsung Galaxy S23 Ultra.
The Magic Eraser feature is again the star of the 'tools' section, allowing you to remove unwanted objects in the background. However, there is also a 'Camouflage' feature that can be used to change the color of an object so it blends into the background. The aim here is not to remove them, but to make them less obvious in the photo. Much like the original eraser it isn't perfect and sometimes it just turns people's clothes brown or green.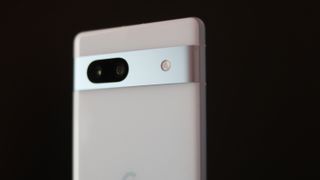 Night mode on the Pixel 7a is good, but it works best in certain scenarios. Scenes with neon light produce the best results, whereas normal low-light settings tend to offer up grainy images. What is pleasing is the speed with which the images are captured; the processing takes just a second. On the 7 Pro, an image took a lot longer to capture, but the 7a gives the same clarity and color in low light settings seemingly in a third of the time.
For video, you can shoot in 4K with either 30 or 60fps, and all with good image stabilization. The slow-mo function is arguably the best feature here, though it works best at x1.8 rather than the default x1.4.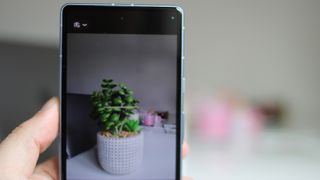 Sample Images
Below are some sample images taken with the Google Pixel 7a.
Performance
With its Tensor G2 processor, the Pixel 7a really is a smart phone. This is a Google-developed chip that can process many of the phone's AI-based functions on the device in real-time, such as live translations or complex image editing.
On the Geekbench 6 website, the Pixel 7a has a score of 1405 for single-core and 3,436 for multi-threaded workloads. That's near enough the same as the Pixel 7, though it isn't anywhere near the iPhone 14 and Apple's A15 Bionic processor. But that doesn't really explain what either phone can do in terms of processing speeds.
For real-world use, the 7a is an amazing handset that does genuinely make life that little bit easier. No other phone can match the Google Assistant which makes browsing and controlling the device so simple. From transcribing audio into text messaging to translating menus into different languages, it is more useful than any phone I have ever had the pleasure of testing.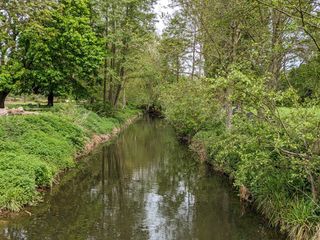 The battery is also very good; it almost made it through 24hrs with my excessive social media scrolling, which is about the same as the larger Pixel 7 Pro. No model of iPhone will do that and in my opinion, the only device that will surpass those times is the more expensive Samsung Galaxy S23.
Charging is less impressive, with 18Wh 'fast' charging and 7.5Wh wireless charging – neither was particularly rapid. It managed to go from less than 10% to over 70% in around 50 minutes, which is a bit poor for busy people.
I also found the initial setup of the device very frustrating as it failed, multiple times, to transfer my data from my old phone. In the end, I simply did the painful task of setting the device up without a data transfer (you can, of course, get all that from a Google backup). This could well be a teething issue as the handset is so very new and it is something Google can probably fix with an update.
The fingerprint reader is also a little inconsistent. Pixel devices are becoming notorious for software glitches and the fingerprint reader is a regular offender. It's not a massive issue, but it is annoying enough to simply stop using it altogether – thankfully, the facial recognition system is more consistent.
Verdict
At 6.1in the Google Pixel 7a is as small as a modern smartphone can be without overly reducing quality. It isn't quite as little as the iPhone SE but it is still smaller than what most consumers will be used to. This might not be for those with massive hands or people that want a big bright screen for streaming.
What it is, however, is a fun little device with helpful features. It might not be the best phone of the year, but it certainly offers the most value for money right now; for camera software, processing power, and price it cannot be beaten. It is, pound-for-pound, the best smartphone around.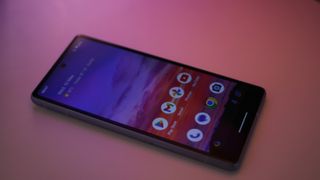 You might also like...
The smaller models of iPhone 14 and Samsung Galaxy S23 might be the direct competitors to the Pixel 7a, though both are at least $200 more expensive.
In terms of budget smartphones, the Honor 70 is a slightly cheaper offering, though it doesn't quite have as many high-grade features.
Read more: the Pixel 7a is excellent value for money, find out more about the best budget camera phones and the best Android phones.