The Fujinon GF 20-35mm F4 R WR takes medium format photography into the ultra-wide dimension. It gives the same range of viewing angles as using a 16-28mm zoom on a full-frame camera, taking the much larger image sensor of a medium format camera into account. And it's not just size that matters. The Fujifilm GFX100 and GFX100 II have a monster megapixel count of 102Mp, demanding the utmost in resolving power from companion Fujinon GF lenses. That can be a tall order for a zoom lens that gives extra-large viewing angles of up to 108 degrees.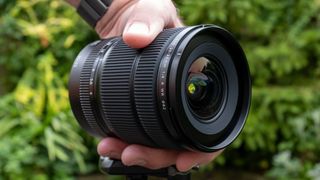 The lens sets out to deliver the utmost in image quality and all-round performance for medium format photographers who want to shoot expansive landscapes and architectural subjects, as well as for exaggerating perspective between foreground and background for creative effect. The f/4 aperture rating is arguably a bit on the slow side for astrophotography but that's also certainly within the remit of this lens.
Specifications
Swipe to scroll horizontally
| | |
| --- | --- |
| Mount: | Fujifilm G |
| Autofocus: | Yes |
| Stabilization: | No |
| Lens construction: | 14 elements in 10 groups |
| Angle of view: | 108-76 degrees |
| Diaphragm blades: | 9 |
| Minimum aperture: | f/22 |
| Minimum focusing distance: | 0.35m |
| Maximum magnification ratio: | 0.14x |
| Filter size: | 82mm |
| Dimensions: | 88.5x112.5mm |
| Weight: | 725g |
Key features
Top of the feature list is the expansive 108-76 degrees of viewing angle delivered by this ultra-wide-angle zoom lens. But bigger isn't necessarily better. In terms of size and weight, think medium format and you might well be thinking of big, clunky camera bodies and lenses. The GFX100 II is certainly quite a handful, but in a good way, with excellent handling characteristics. The GF 20-35mm is actually surprisingly small for a medium format ultra-wide-angle zoom with a constant f/4 aperture rating, measuring just 112.5mm (about 4.5 inches) in length and weighing in at an easily manageable 725g (about 26 ounces).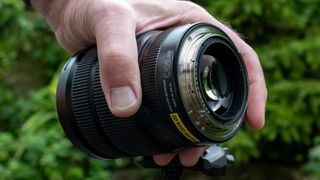 Despite the downsized construction, at least for a medium format lens, Fujifilm has shoehorned a lot into the design. There are three aspherical elements, three ED (Extra-low Dispersion) elements, and one composite aspherical ED element in the total line-up of 14 elements in 10 groups. The aspherical elements help with downsizing as well as enhancing image quality, while the ED elements aim to improve clarity and to further reduce unwanted aberrations. Fujifilm's high-tech Nano GI coating is also on hand to minimize ghosting and flare.

The optical elements in the focusing group are also designed to be relatively lightweight, enabling the use of a stepping motor to drive them. This has the advantage of potentially fast and snappy autofocus for stills, along with smooth and virtually silent transitions when shooting video. For the latter, the lens is also optimized for minimal focus breathing.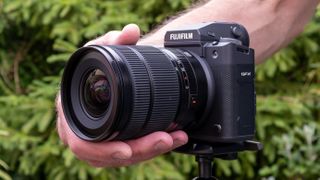 Build and handling
Up-market Fujifilm lenses have an enviable reputation for build quality and handling, exemplified by this lens. Although reasonably lightweight, the construction feels rock-solid and features extensive weather-seals, hence the WR (Weather Resistant) designation. 12 seals are fitted in total, to guard against the ingress of dust and moisture, and Fujifilm rates the operating range as being down to -10 degrees Celsius (14F).

The lens also carries an R designation, signifying that it has a physical aperture control ring. This works in one-third f/stop click steps, which is very convenient when shooting stills, although there's no de-click switch for stepless aperture control when shooting video. The aperture ring does feature two lockable positions for A (Auto aperture) and C (Camera-controlled aperture) settings. Once locked in, they're released by a pushbutton on the ring, highlighted in red.
The zoom and focus ring work with smooth precision, the latter being electronically coupled, as is the way with stepping motor autofocus lenses. Handling is further enhanced by the lens having fully internal zoom and focus mechanisms. There's therefore no extending inner barrel when zooming (unlike in the Fujinon GF 32-64mm F4 R LM WR lens), and the front element doesn't rotate during focusing. That's a bonus when using filters like ND Grads for shooting landscapes, and further good news for an ultra-wide-angle lens is that this one features a filter attachment thread, rather than having an integral hood.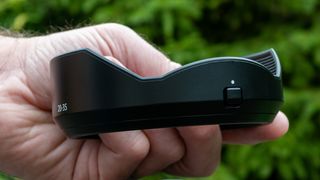 The filter attachment thread isn't overly large, at 82mm, and the supplied petal shaped hood is a quality item that locks in place and has a lock-release pushbutton. The lens also features a fluorine coating on its front element, to repel moisture and fingerprints, and to aid easy cleaning. All in all, build quality and handling are impeccable.
Performance
Testing the lens with a Fujifilm GFX100 II, we found that autofocus lived up to its billing, being very quick, virtually silent and consistently accurate. Image quality is simply sublime. Even at the short end of the zoom range for the most expansive viewing angle, sharpness is stellar from the center of the frame right out to the extreme edges and corners. And that remains the case even when shooting wide-open at f/4. For close-ups (the lens focuses down to 0.35m or about 14 inches), it's possible to get quite a tight depth of field at f/4, where the lens delivers impressively smooth bokeh.

Sharpness remains excellent all the way through the zoom range, and throughout the aperture range from f/4 to f/16. The latter is useful in landscape and architectural photography when you often want to maximize depth of field to keep foreground and background elements simultaneously sharp. Sharpness drops off a bit at f/22, due to the usual diffraction, but it's still very good.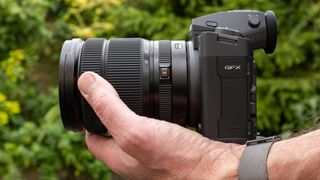 Color fringing is very minimal at all zoom and aperture settings, being barely noticeable even at the extreme edges and corners of the image frame. Resistance to ghosting and flare is impressive but distortions can be a little noticeable, especially in architectural shots. Barrel distortion can be apparent at the short end of the zoom range, and pincushion at the long end, although there's fairly little distortion in the mid-sector. Even so, the lens certainly doesn't rely heavily on automatic corrections, unlike many recent lenses designed for mirrorless cameras which are essentially unusable without in-camera correction.

Overall image quality and all-round performance are simply fabulous.
Sample images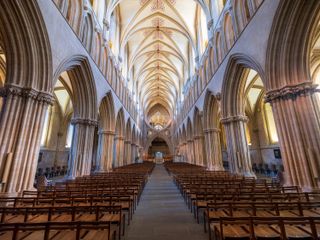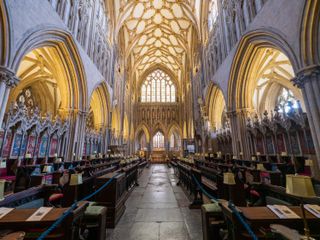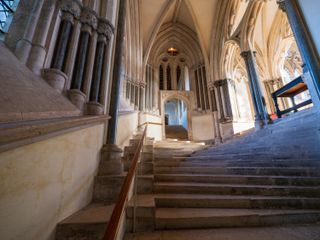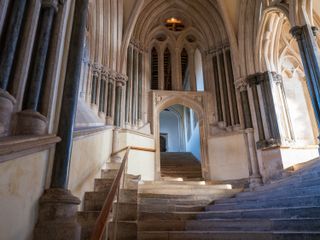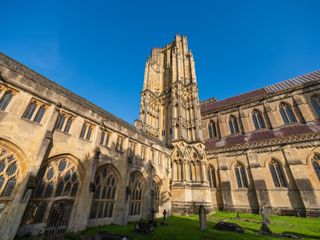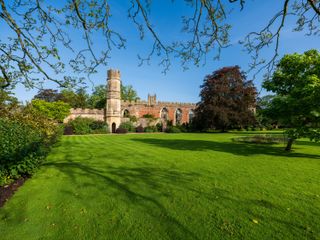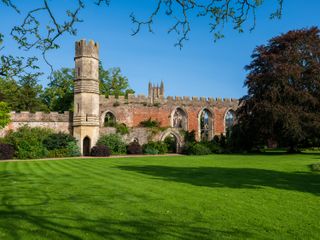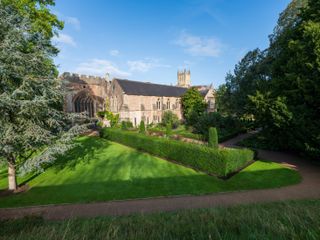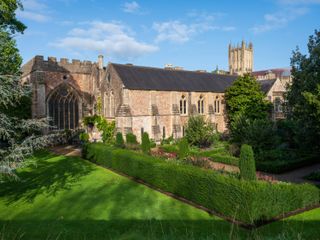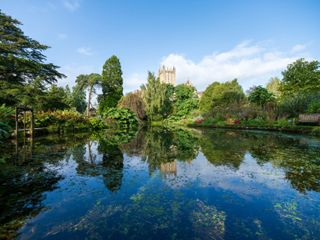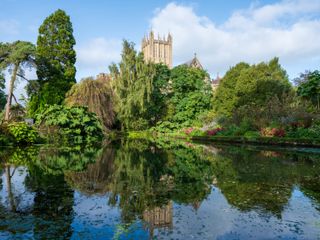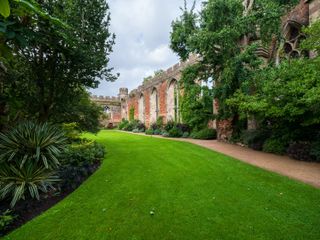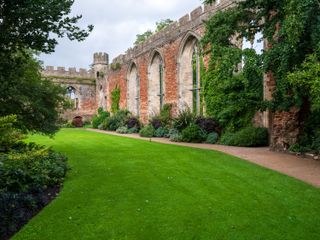 Lab results
We run a range of lab tests under controlled conditions, using the Imatest Master testing suite. Photos of test charts are taken across the range of apertures and zooms (where available), then analyzed for sharpness, distortion and chromatic aberrations.

We use Imatest SFR (spatial frequency response) charts and analysis software to plot lens resolution at the center of the image frame, corners and mid-point distances, across the range of aperture settings and, with zoom lenses, at four different focal lengths. The tests also measure distortion and color fringing (chromatic aberration).

Sharpness: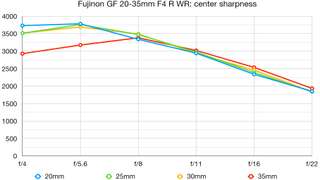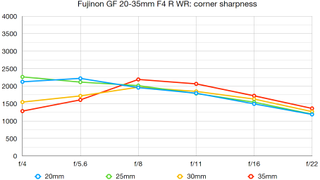 Levels of sharpness are easily good enough to make full use of the 102 megapixel image sensors of the Fujifilm GFX100 and GFX100 II. Sharpness is highly impressive across the entire image frame, right out to the extreme edges and corners although, as is usually the case, there's a slight drop-off at the narrowest aperture due to diffraction.

Fringing: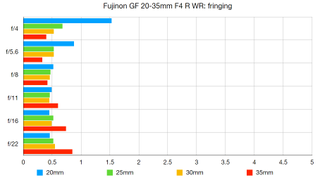 Control over color fringing is very good indeed. There's virtually none to be seen, even at the extreme edges and corners of the image frame. Fringing is technically at its worst at 20mm at f/4 and at 35mm at f/22 but, even here, it's still fairly minimal and easily within the remit of automatic correction.
Distortion: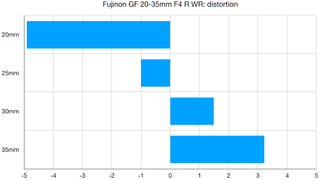 It's certainly not a 'zero distortion' lens and does exhibit some barrel distortion at the short end of the zoom range and pincushion at the long end. Even so, they're of fairly modest amounts and easily taken care of with automatic correction. Unlike many recent lenses for mirrorless cameras, this one is entirely usable without relying on auto correction.
Verdict
If you're after an ultra-wide-angle zoom for a medium format camera, there's not much to choose from. The GF 20-35mm for Fujifilm GFX cameras stands out as a seriously strong option, with an 'effective' 16-28mm zoom range in full-frame terms, coupled with a constant f/4 aperture. It's surprisingly compact and lightweight for a medium format lens but has a robust, weather-sealed build, refined handling, fast and virtually silent autofocus and delivers exquisite image quality. It's undeniably pricey but you get what you pay for and more besides, making it very good value and a lens to treasure.
Read more: find out more with our top picks for the best Fujifilm GF lenses.