As the year draws to a close, we're taking this opportunity to look back on the incredible selection of images submitted to photography competitions in 2022. From the all-encompassing Sony World Photo Award to the people-focused Portrait of Britain, photography competitions provide a platform for photographers to share their work, receive expert critique and be in with the chance of winning sometimes life-changing prizes.
It would be an enormous task to work out exactly how many photos in total were submitted to photography competitions in 2022, but it was easily in the hundreds of thousands – if not more. And of course, for all the competitions we write about there is another that is lesser known or just starting out – perhaps destined to one day become a Pulitzer Prize alternative or as prestigious as the International Photography Awards.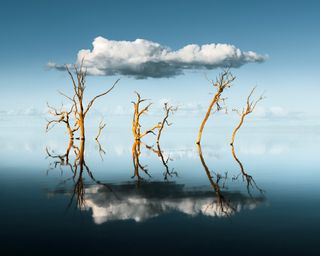 Categories covering genres such as portrait, landscape, still life, street, fashion, editorial, wildlife, underwater and so many more make it possible for photographers from all backgrounds to enter. Youth competitions open the floor to budding image makers whose early interest in this craft could be a sign of great things to come.
We've been lucky enough to get a glimpse of not just the winning images from a variety of competitions, but shortlisted and highly commended images too. Sometimes we agree with the judges and sometimes we don't, and that in itself is the beauty of photography – technique and composition can only get you so far; a great image requires a story and emotion.
Choosing just a few of our favorite images from the last year of photography competitions is no easy feat but it's one we are more than willing to take on – plus it means we get to scour 12 months of great images all over again.
So, without further ado, snuggle up on the sofa and enjoy a selection of our favorite images from photo competitions in 2022 (in no particular order).