Think you might've captured an extraterrestrial life form on your ring doorbell? Or perhaps a mysterious UFO? Ring is on the hunt for any out-of-this-world footage captured on one of their doorbells and is offering a $1 million cash prize in return.
Ring doorbells are a must in any smart home. They enable you to see who (or what) is at the door and in the past they've captured some pretty terrifying, naturally occurring events such as a lightning strike. But the Amazon-owned home security company now wants to see what unnatural, extra-terrestrial life forms have been caught on camera.
• Check out the best Ring doorbell camera to ensure your home is extra secure just in case you get any unusual visitors
The Million Dollar Search for Extraterrestrials was launched on October 4 and, in just a few days' time, video submissions will open again. Ring is urging customers to adorn their front gardens and porches with alien-inspired decor to lure in creatures from another planet.
Most Ring doorbells (except for 1st generation models) enable you to add a quick reply so that if an intergalactic guest should ring your doorbell they are greeted with a message of your choosing and there are plenty of Halloween and alien ones to pick. You don't even need a subscription to use the quick reply feature; as soon as the doorbell is pressed, you can watch the interaction live, start talking to the visitors, or share the recording but for that, you will need the Ring Protect Plan.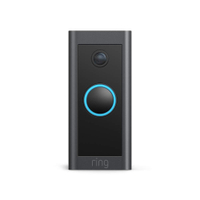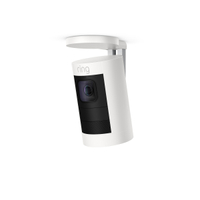 Ring Stick Up Cam Battery | save $99.99 | now $59.99
Save $40 This is the best of all the Ring security camera options in the Amazon Black Friday sale... this wifi smart home camera is under half price, but only for the day. It can be used indoors or outdoors – and can be mounted on the wall, ceiling, or simply sat on a shelf. Comes with an Echo Dot

See all of Amazon's Prime Day Ring deals - live now
Call it fate, call it coincidence, call it supernatural involvement, but not only could you win $1 million (paid out at $50,000 a year for the next 20 years), but some Ring video doorbells have been discounted massively thanks to Amazon's Prime Big Deals Day. The latest Ring doorbell model offers 1080p recording, improved motion detection (vital for catching alien movement) and offers easy installation and with a big discount, it's a good time to invest.
Oh, and if you're feeling entrepreneurial, we're sure Ring's owner Amazon can sell you an ET suit for Halloween too. On the flip side, it appears submissions can stop being accepted at any time so check Ring's blog here.
Whether you manage to glimpse a UFO flying up to your driveway or an alien acting unusually, you have until November 3 to submit your Ring doorbell footage to the Ring Million Dollar Siting website.
Also check out the best outdoor security cameras so you can keep an eye on your home no matter where you are.