LIVE: Hasselblad launches the 100 megapixel X2D 100C
Watch the Livestream where Hasselblad launched its latest X-Series camera, the Hasselblad X2D 100c with 100MP sensor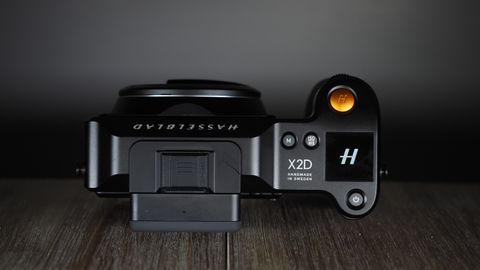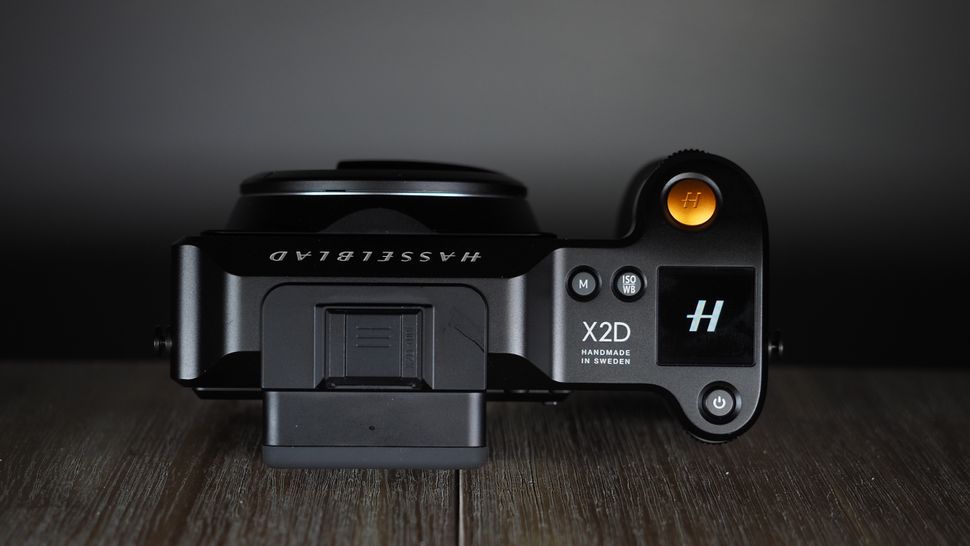 (Image: © James Artaius)
Refresh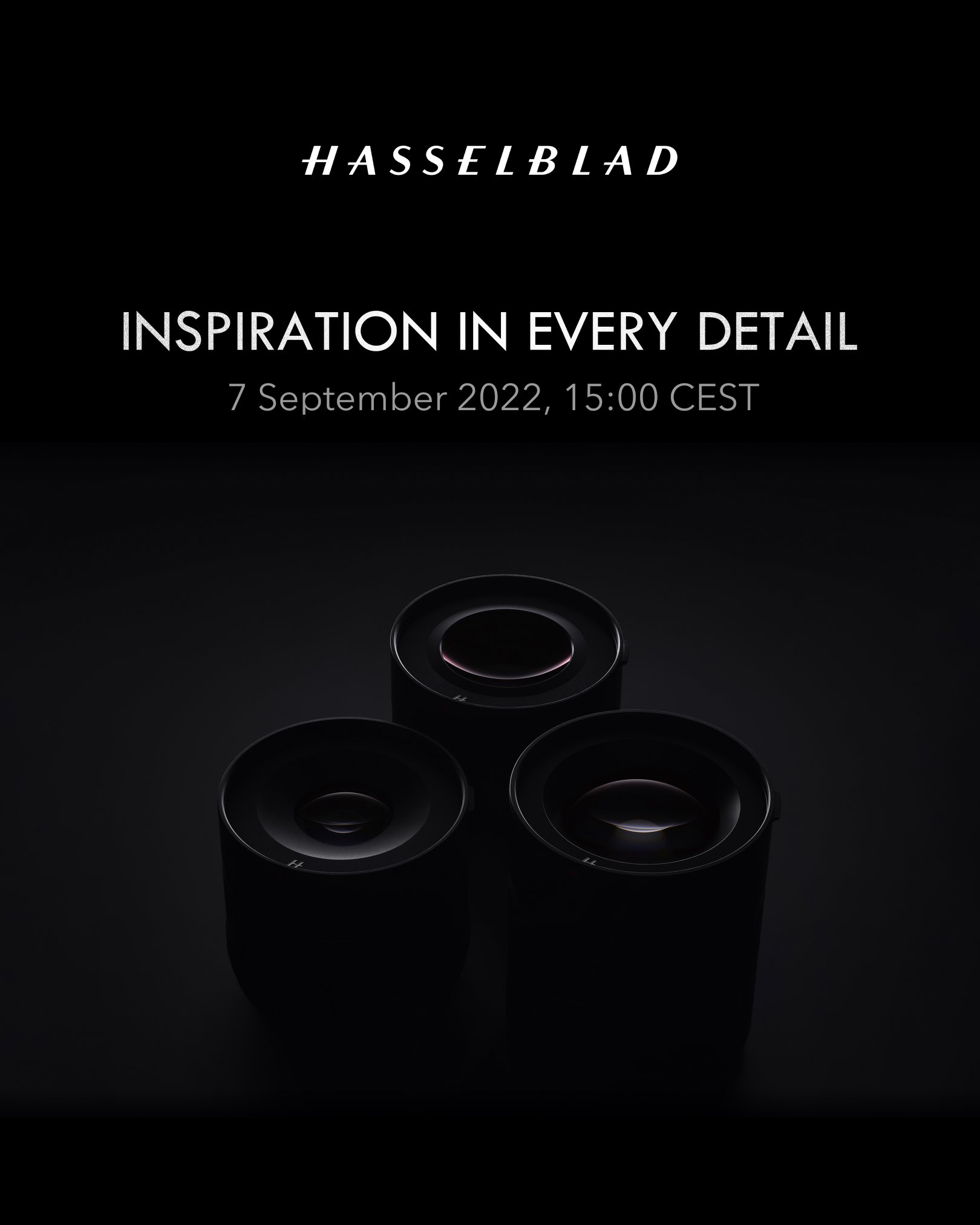 The Livestream will soon be upon us for the Hasselblad "inspiration in every detail" event. But it looks like as well as a new X-Series camera, the Swedish luxury camera manufacturer will also be announcing three new lenses as Hasselblad launched another teaser image yesterday showcasing three lenses.
It is not known what these lenses are, and no official announcement or comment has been made by Hasselblad - but it's always exciting when a new camera is launched and it comes with extra lenses for the X-Series lineup
The Hasselblad X-series has been a rather interesting journey for the medium format camera giant, first came the X1D with a newly equipped 50-megapixel medium format mirrorless sensor, then the X1D II which improved upon its predecessor's flaws.
Now we await the new successor to the loved X1D II - but how is it going to top it? Rumors suggest several specs and features which could be true or just a dream, rumours are rumors after all.
But one comment on the official Hasselblad Facebook page did stand out to me, user Kenneth Hutchins said:
"The lens grip has the repeating H pattern, like the 80th-anniversary edition" while other users have commented that it's great to see the vintage "flying V" logo on the lens - Are we seeing a completed design change for the new X-Series camera?
It has been rumored for a while that this compact medium format mirrorless system could inherit a larger megapixel medium format sensor from its big brother the Hasselblad H6D 100c, and I can see this logic coming into practice, the H series cameras rely on a mirror mechanism and therefore are a rather chunky and heavy setup to carry around, and more suited to studio use.
But if that were true... what does that mean for the H-system that Hasselblad is renowned for? - Could we see the H development take a turn to mirrorless too or will the development stop in favor of the X-Series?
There is no fact to our claims, just thoughts, but it does beg the question of how the H-system is going to develop going forward.
Other noteworthy features that have allegedly come from a representative in France, according to Photo rumors are:
All these are worthy, even logical upgrades to the X1D II - they say there is no smoke without fire, but Hasselblad are yet to confirm any of the leaks so far.
Hasselblad has teased a new product launch to take place today, September 07 at 09:00 EDT / 14:00 GMT / 23:00 AEST which promises to deliver something that will give "inspiration in every detail".
We have posted a link to the Livestream below, so you can watch the event right here when it goes live!
The launch event is now ready on YouTube to play as soon as the announcement goes live, the comment section is already proving to be a hoot with keen user commenting:
"It's going to be about: massive resolution, stabilization, better focus, no video, tilt screen, gorgeous EVF, and a hole in my (yours too?) wallet!
There is no doubt that this new X-Series camera from Hasselblad will cost you a pretty penny, but no official pricing has been announced. However, it is now less than an hour to go when all will be revealed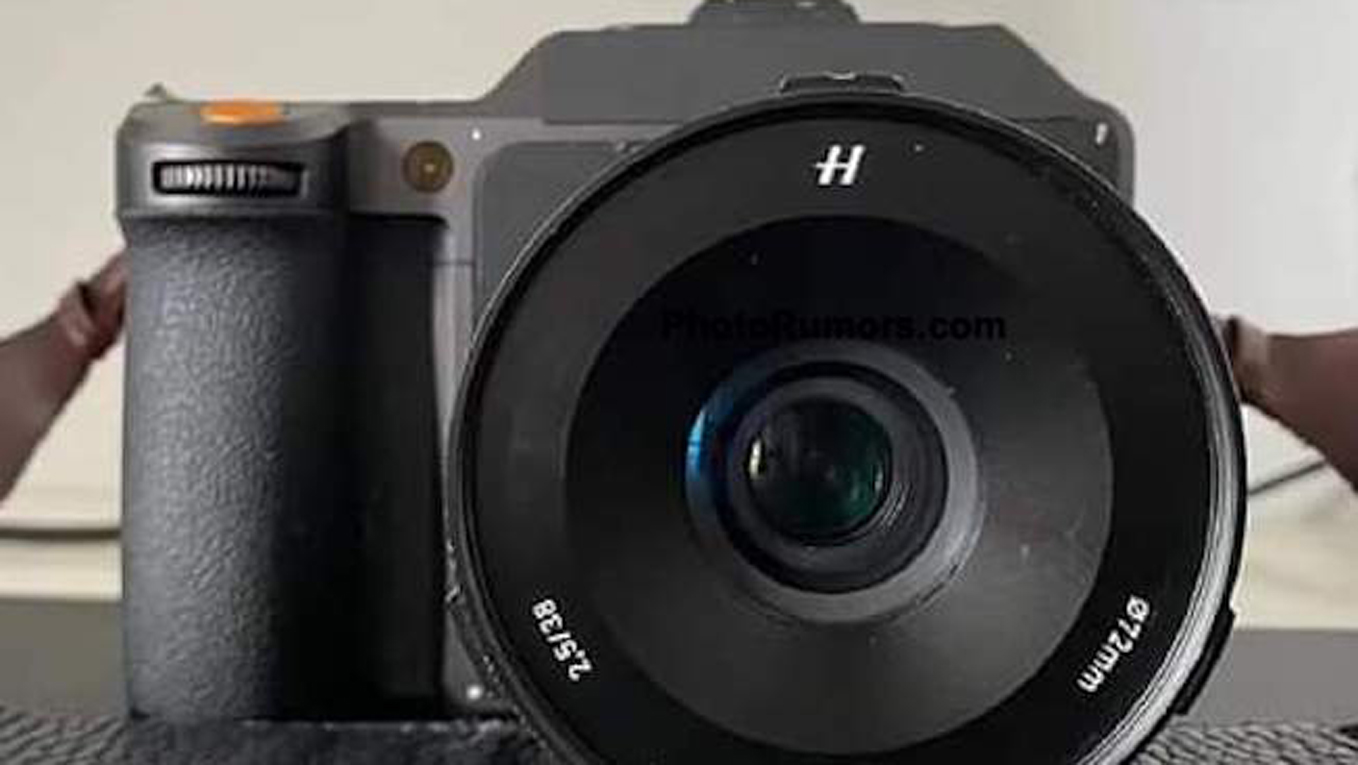 Three new Hasselblad lenses are also expected to be announced with the launch of this new X-Series camera, which has also been confirmed by Hasselblad teasing an image of the three lenses in a stylish silhouette promoting the live event. One has already leaked in a photo, mounted to an unbranded, dark grey Hasselblad X-series body. The lens in question is a 38mm f/2.5, which can be backed up by a patent filed by Hasselblad.
Other comments have been looking forward to the new lenses, with some even suggesting a 1:! macro would be a good idea. By one user commenting:
"I would like a 1:1 macro close to the 120mm range ... I was dreaming about this ring working like in the Leica Q2 and transform all this 3 lenses in macro when needed"
This might be a dream or right on the money, but all three having a macro feature seems unlikely, but I have been wrong before!
We are now less than 5 minutes away from finding out what the new Hasselblad X-Series has to offer. You can watch the live event via the Hasselblad YouTube channel below:
The count down has begun !
It's official the Hasselblad X2D 100C is here!
The X2D 100C now features a 100MP sensor !
It will now feature:
Advanced autofocus
IBIS
100MP sensor


Hans Strand is now talking about his experience with the Hasselblad X2D 100c
This now means Hasselblad is a direct competitor to Fujifilm's GFX 100S, Hans it talking about holding the X2D 100c and taking an image at 1/1th second with the image being sharp thanks to its built-in IBIS
Hasselblad are now showcasing the enormous detail that the new 100 megapixel full frame CMOS sensor can deliver, from self-portraits to street photography from a Hasselblad Master - The Hasselblad X2D 100c is built for everyone.
That is now the end of the Hasselblad live event.
Break down:
1. It features a 100 Megapixel full-frame CMOS medium format sensor
2. Equipped with advanced autofocus features that rival its predecessor
3. IBIS comes to the Hasselblad system, with one photographer stating he shot the new X2D 100c at 1-second exposure, and the whole image was sharp thanks to the built-in stabilization.
4. It comes in black - it has not been stated if black will be the only colorway, but every photographer's highlight show saw the black camera body being used.
5. It will cost $8,199 / £7,369 body-only

Pre-order the Hasselblad X2D 100c at B&H (US)
Get the Digital Camera World Newsletter
The best camera deals, reviews, product advice, and unmissable photography news, direct to your inbox!
Thank you for signing up to Digital Camera World. You will receive a verification email shortly.
There was a problem. Please refresh the page and try again.