Sony A7R V has the same 61MP sensor but insane leap in AI autofocus
Sony's new full-frame mirrorless camera has the same 61-megapixel sensor as A7R IV, but a new AI autofocus system and subject-tracking modes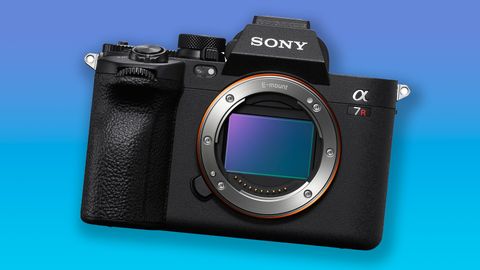 (Image: © Sony)
The Sony A7R V was launched in October and announced via a live stream on the Sony Alpha YouTube channel. The camera sports a 61MP sensor and 8K video capabilities, and is undoubtedly one of the best Sony cameras, with its cutting-edge AI autofocus technology, and improved handling over the Sony A7R IV.
• Check out the best Sony Black Friday deals
Read our Sony A7R V hands-on review to find out what we make of the camera and the news story for all the specs!
Trust our Sony coverage
As Digital Camera World's Managing Editor, and the previous Editor of the global magazine Digital Photographer, Lauren has been covering the photography and tech industry, including the latest cameras, for over ten years. She's a Sony fan – having used the Sony A7 III for the past few years – and is currently reviewing the Sony Xperia 5 IV smartphone.
Refresh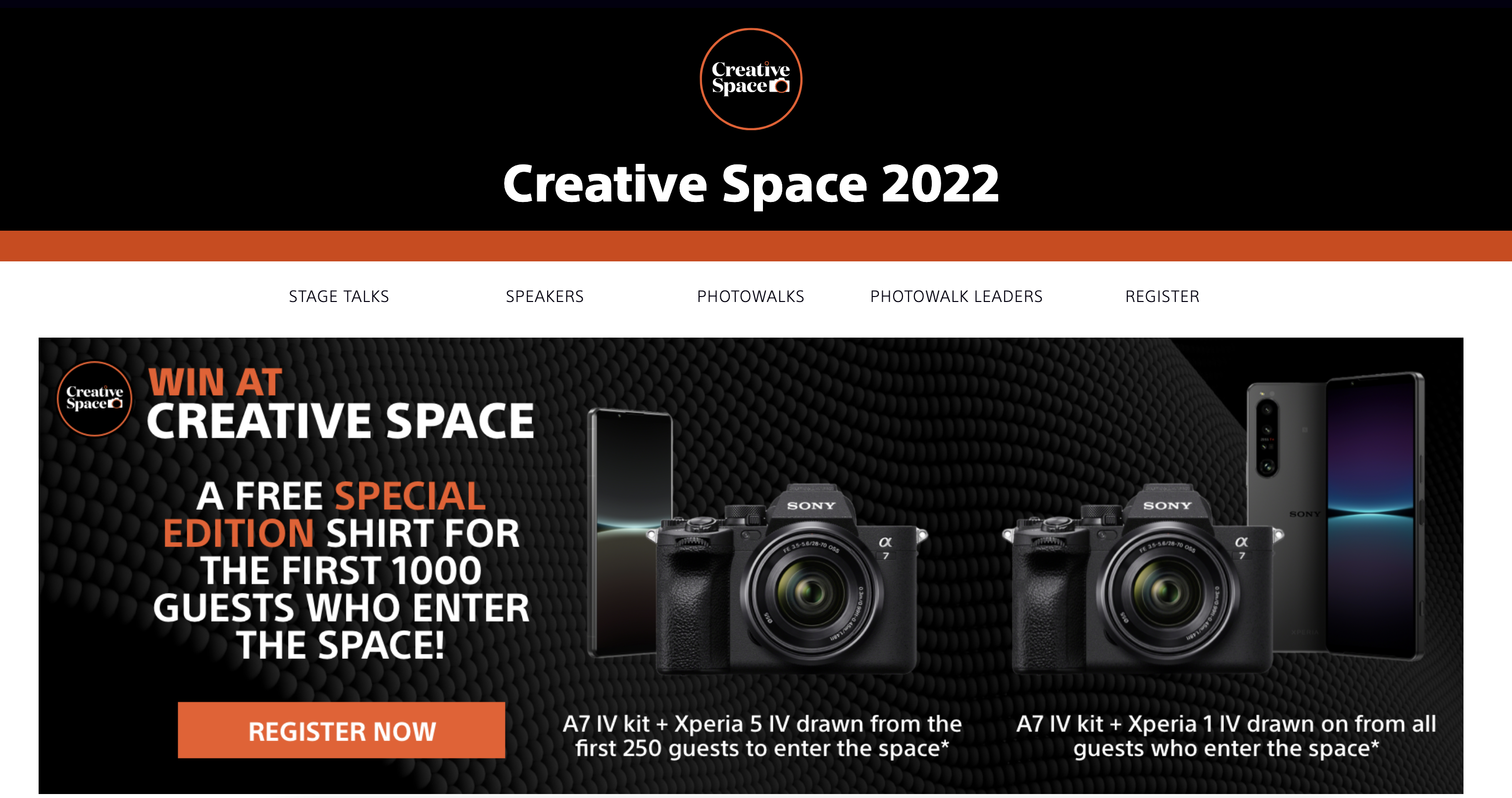 This new camera launch ties in nicely with Sony's Creative Space event in New York on October 27 - 28, which is free to attend if you register beforehand.
Creative Space 2022 includes stage talks, speakers and photo walks around NYC, and is designed for photographers and creatives to join Sony's community of visual creators live and in-person.
"Some of the greatest names in photography, video, and film will share their knowledge and creativity directly with you. Make yourself known to a new audience and talk one-on-one with leading experts in imaging technology."
Potential leaked image of Sony A7R V
This image was shared by Sony Alpha Rumors a few days ago, and it's apparently a leaked shot of the Sony A7R V. Key findings? Keen eyes might notice that the 4K and Steady Shot markings found on top of the AR IV are gone.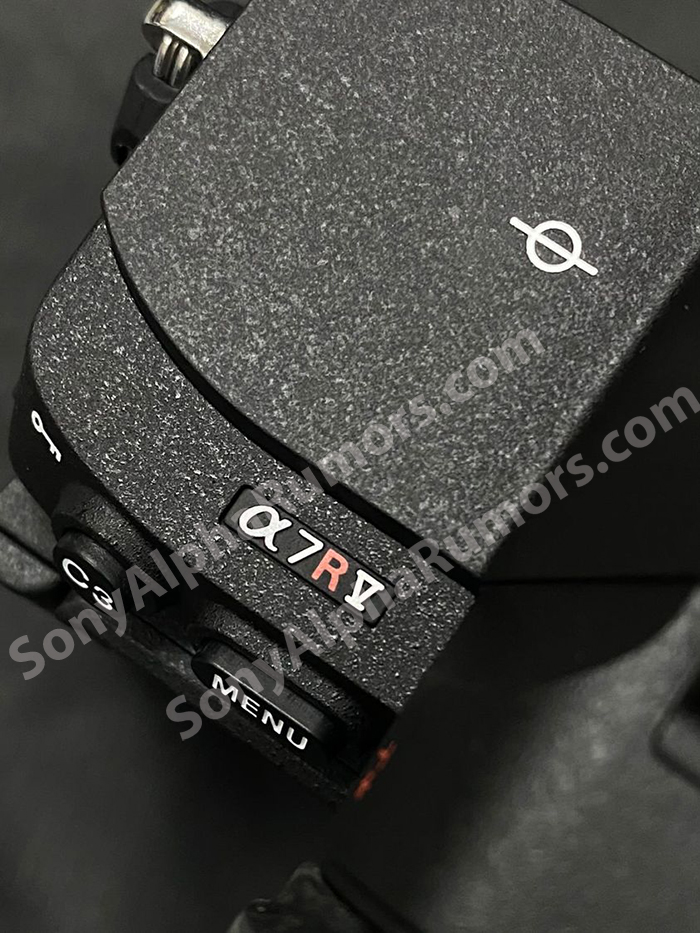 Some are claiming they can see a fully articulating screen from the image, but I'm not so sure that isn't wishful thinking!
It's Sony Alpha launch day!
In the UK where I'm typing from, it's the launch day of the new Sony Alpha camera!
Exciting times. I'll soon be traveling to London where the live launch event is taking place, which means that we'll get hands-on opportunities with the camera, and the chance to take sample shots (and video)!
Another last-minute image has leaked on Sony Alpha Rumors, showing what is purportedly the mode dial of the Sony A7R V. From this, the website infers that the new camera has the same controls as the Sony A7 IV and that the C1 button sits higher to accommodate what is said to be a new 4-axis tilt / flip screen (similar to the Panasonic S1H).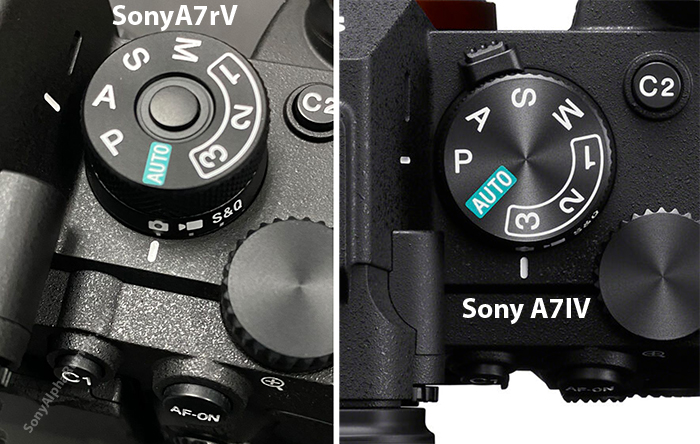 Early rumblings are that the Sony A7R V will cost £3,999 in the UK, which is approximately $4,630 / AU$7,140. What do you think, does that sound fair?
Lots of wild guesses (and daft guesses) on the video chat and comments section about what this announcement will be.
Aside from silly suggestions like a new Sony A1, a lot of people are genuinely enquiring about a new APS-C body. It really would be cool to see an A7000 at some point…
The live chat is just going bananas with silliness.
"the new all old very new design of old design of flawless flipping.... design of so, ny!"
We're at the UK camera launch
But… we're 10 minutes away from launch! And Managing Editor Lauren Scott is on the ground for us to grab some immediate snaps and specs.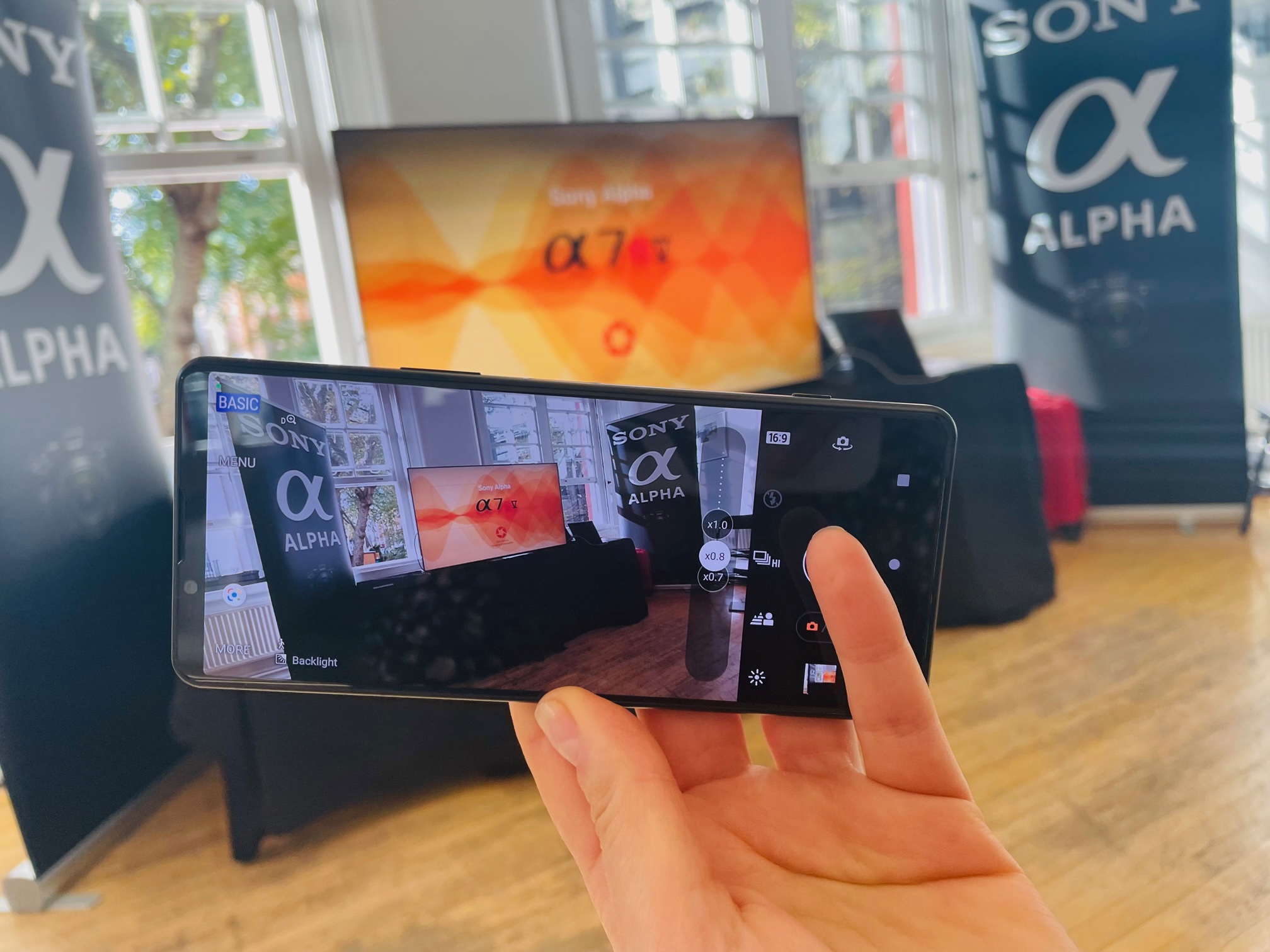 Spoiler alert: our Sony A7R V review is right here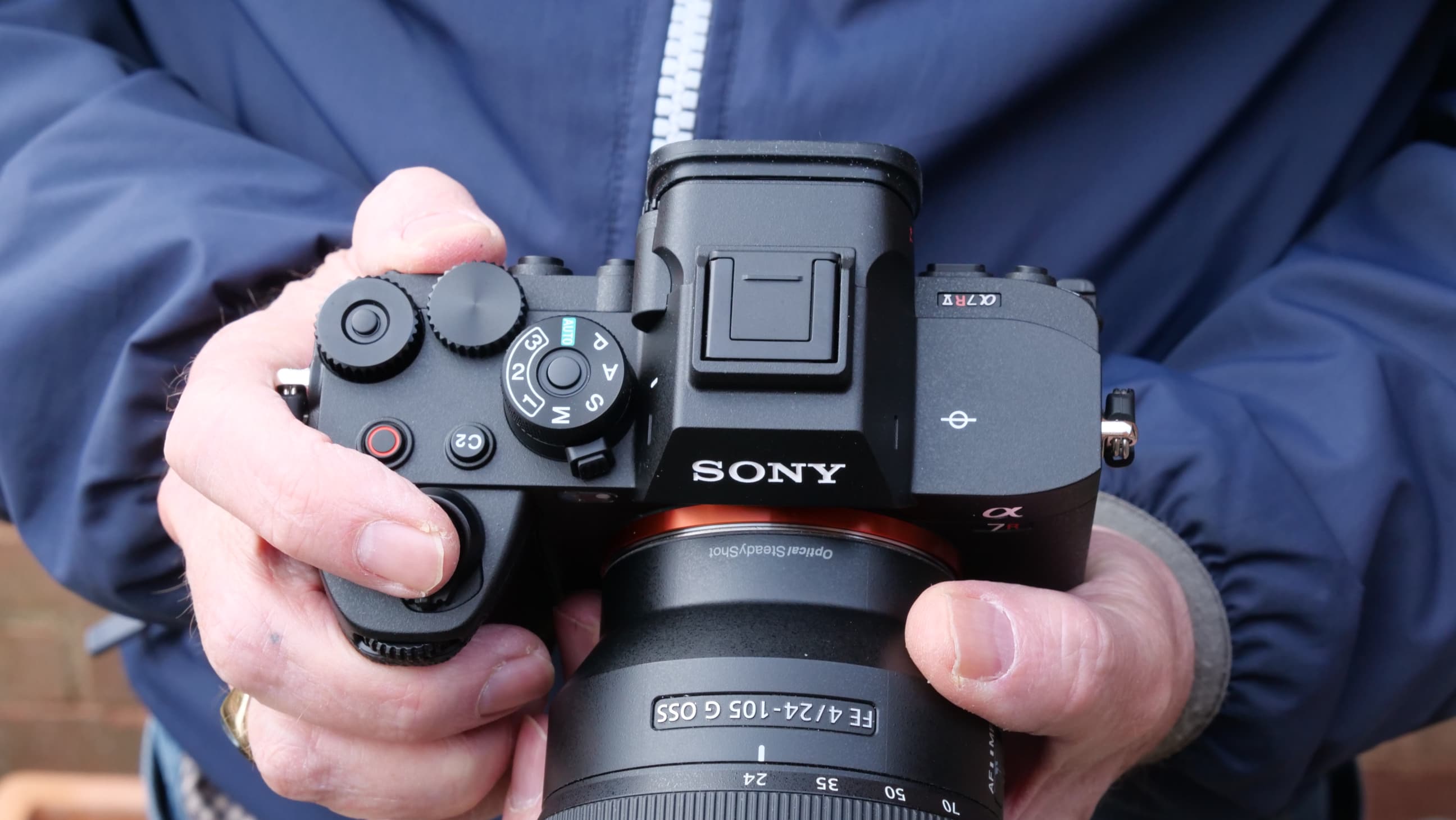 Aaaaaaaaaaand we're live!
"The speed of 9, the astonishing resolution of R"
Ooh, "a new AI processing unit" where "the resolution of R meets new imaging intelligence"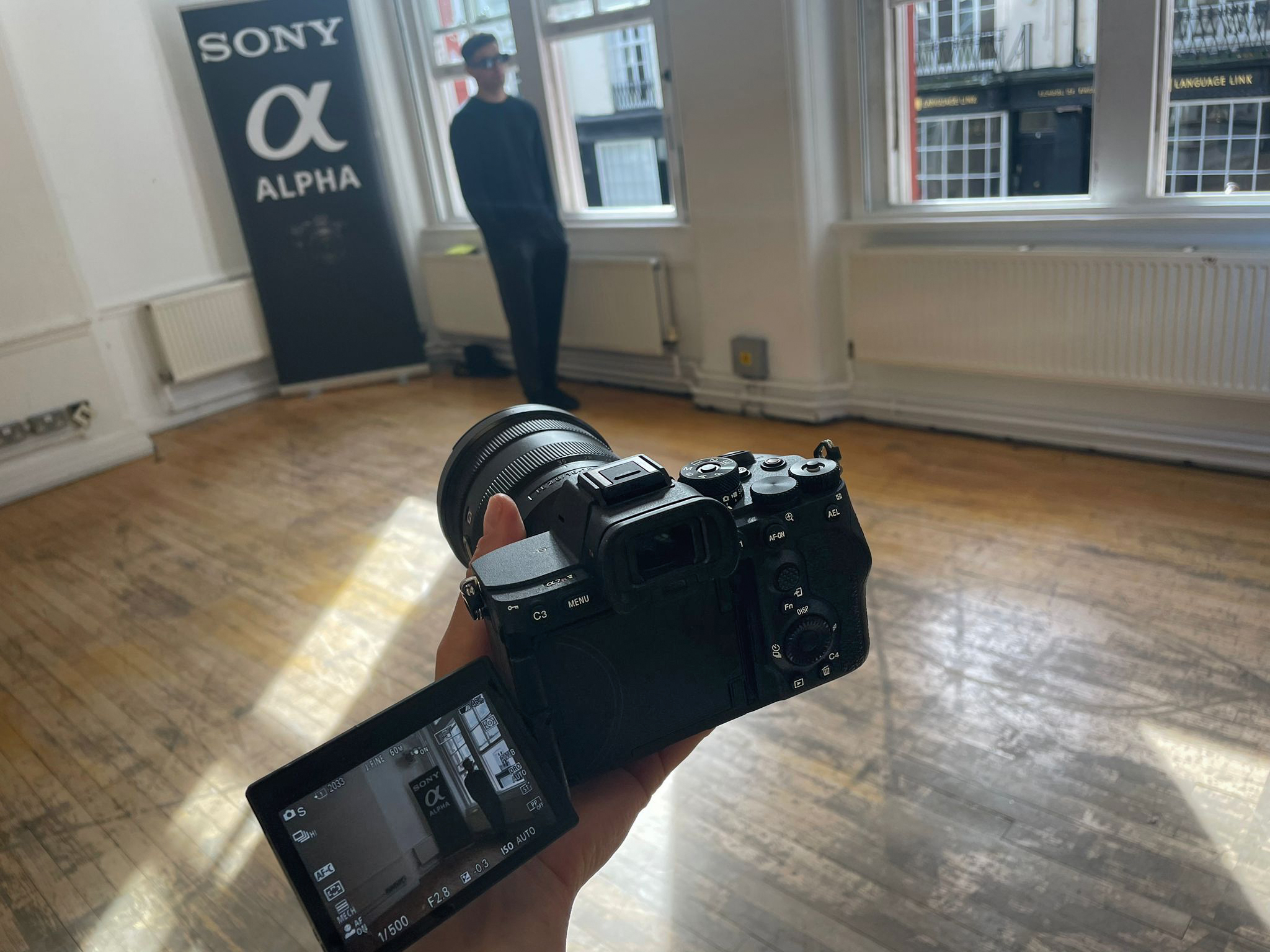 4-axis multi-angle monitor
61MP Exmor R CMOS sensor, combined with Bionz XR processor.
First camera with AI processing unit, with real time AF that analyzes the subject's form, head and eyes
The AF now recognizes challenging subjects that are small, or facing backwards; faces that are in profile, facing down, or backlit.
Continuous head tracking (Canon says hi!)
60% improvement in human eye recognition
40% improvement in animal recognition, including animals facing backwards
Car AF, train AF, airplane AF, and WORLD FIRST insect AF head and body recognition
Up to 10fps burst shooting with full AF/AE
Visible light + IR sensor now powers AI white balance
Sony is teasing deep learning and cloud computation in a rather nebulous way
Now boasting 8 stops of image stabilization. Which seems… optimistic, given Sony's IBIS system
Pixel shift 240.8MP images now offers correction for leaves and people movement
Wahay! Full readout 8K 24/25p video
Quick switching to 26MP APS-C crop images
6.2K binning-free 4K 60p with S-Cinetone
AI real-time recognition applies to video shooting, too
Focus Map is back, in case it didn't give you a headache before
Hooray, focus breathing correction!
Oooh, the 9.44 million-dot EVF is back as well
Dual SD / CFexpress A memory card slots
THE MENUS FINALLY SUPPORT TOUCH CONTROL! HALLELUJAH!
Shoot in "severe professional situations with confidence" thanks to the weather sealing
8K shooting seems limited to 30 minutes due to overheating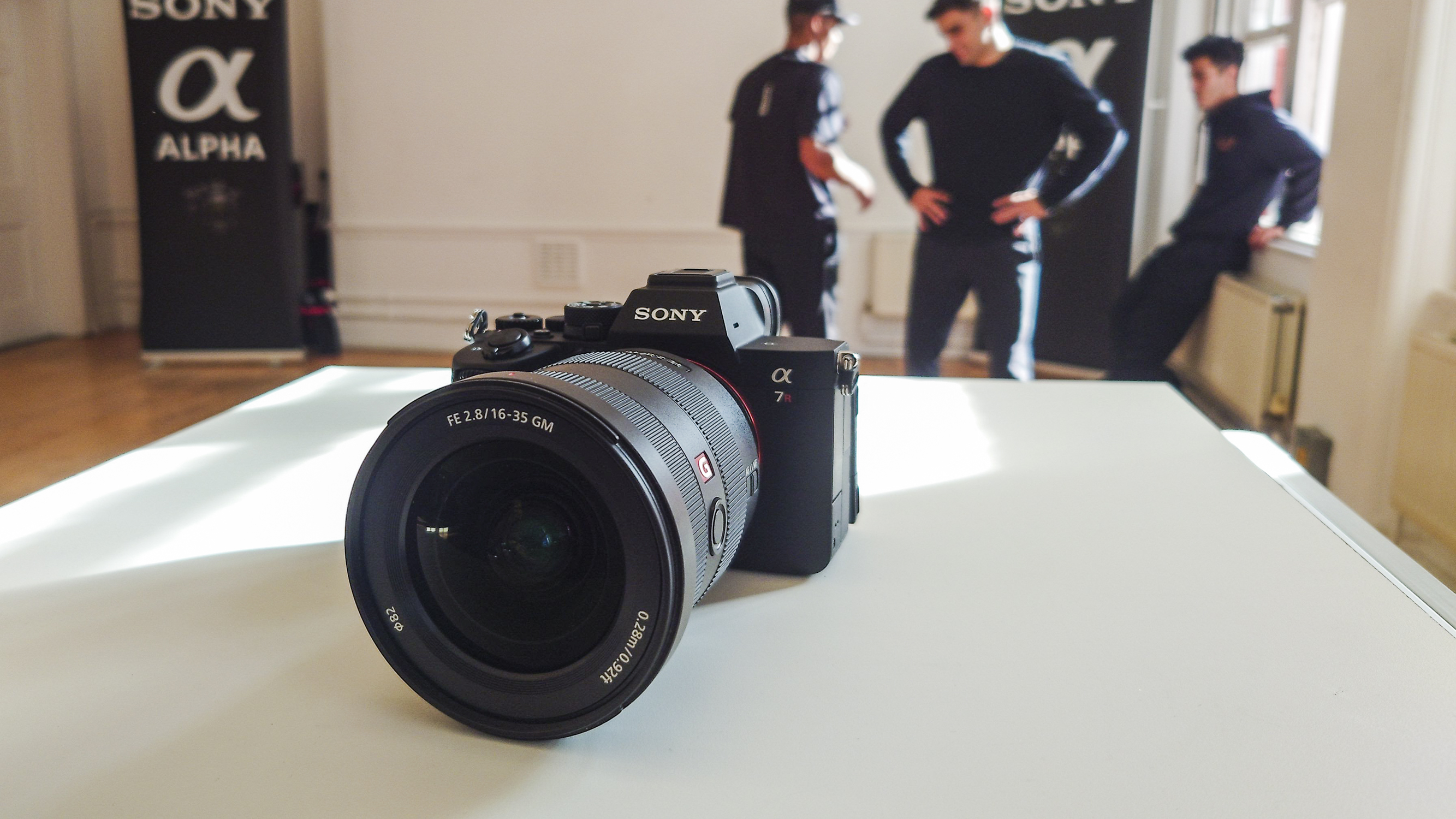 Sony A7R V vs Sony A1 - see how these cameras compare
Get the Digital Camera World Newsletter
The best camera deals, reviews, product advice, and unmissable photography news, direct to your inbox!
Thank you for signing up to Digital Camera World. You will receive a verification email shortly.
There was a problem. Please refresh the page and try again.