A photo of two juvenile spotted salamanders trapped in a carnivorous pitcher plant has been awarded first place in the annual Close Up Photographer of the Year (CUPOTY) 2023 competition. The first prize winner – Canadian photographer Samantha Stephens – received a £2,500 cash prize (roughly $3,000) plus a CUPOTY trophy for the image.
Samantha captured the winning shot at Algonquin Provincial Park, and the plant's latest meal is a little different from its usual moths and flies. Pitcher plants are a type of carnivorous plant that trap their prey in a cavity filled with digestive liquid, but salamanders aren't generally on the menu.
• The best microscopes for photography capture beyond the naked eye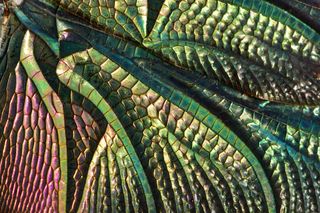 On capturing the winning shot, Samantha said, "While following researchers on their daily surveys I saw a pitcher with two salamanders floating at the surface of the pitcher's fluid, both at the same stage of decay. I knew it was a special and fleeting moment. The next day, both salamanders had sunk to the bottom of the pitch"
Now in its fourth year, the latest CUPOTY contest received more than 9,000 entries from 54 countries across the 11 categories: Animals, Insects, Plants, Fungi, Intimate Landscape, Underwater, Butterflies & Insects, Invertebrate Portrait, Manmade, Micro and Young Close Up Photographer of the Year.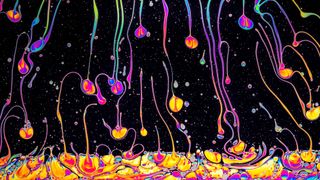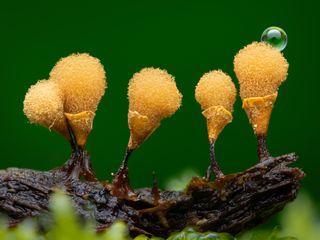 This year's jury included Wildlife Photographer of the Year winner, Karine Aigner, Amateur Photographer Editor, Nigel Atherton, plus a host of talented and experienced photographers and editors.
CUPOTY is supported by Affinity Photo 2 and it celebrates photographers who have a passion for capturing things that sometimes our eyes can't even see. From microscopic photos of bacteria and algae to delicate mushrooms and striking insects, the world of the very small is really rather big.
If you love taking photos of things close up head to the CUPOTY website to find out how you can enter next year's competition and view the top 100 entries.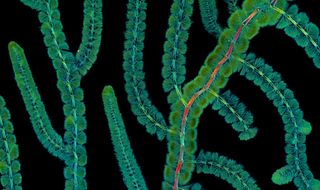 Check out our top 10 pro macro photography tips and discover the best macro lenses you can buy