Professional travel photographer Matthew Williams-Ellis has launched a one-week charity initiative (ending on 9 May) in support of food bank charity The Trussell Trust.
He says: "While Coronavirus is impacting us all, it is hard to imagine not having access to food right now. That is why I have launched this print sale. In challenging times like these, acts of kindness and goodwill are even more important, and make a genuine difference. The Trussell Trust provide a nationwide network of food banks, and with the current Coronavirus outbreak, are experiencing record demand for their services.
We're all stuck inside right now, so why not brighten your walls and help them out at the same time?"
Ordering a print is as easy as picking the image of your choice from this link to his website. You will also be able to track your individual purchase via the Just Giving page.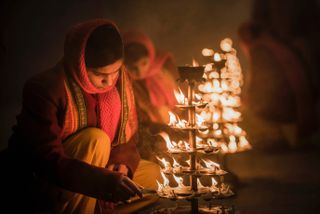 Read more: