Professionals and enthusiasts alike are demanding more from their camera equipment than ever. If you're looking for a camera and lens combo that does it all – and for an affordable price – then the Nikon Z7 and Nikon Nikkor Z 24-70mm f/4 S might be the Wise Buy for you. The Nikon Z7 launched alongside the Z6 as the Big N's first foray into full-frame mirrorless cameras. And while its back-illuminated 45.7MP CMOS sensor makes it the preferred option for ultra-high-resolution stills, it is hardly a one-trick pony.
The camera is powered by Nikon's formidable EXPEED 6 image processor and features a hybrid AF system that covers 90% of the frame via 493 focus points. Eye- and animal-detection AF are mod cons that will delight anyone coming from a DSLR, and 9fps continuous shooting is more than capable of keeping up with super-fast subjects.
In-body image stabilisation (or Vibration Reduction as Nikon calls it) is a huge boon when shooting in low light or capturing video. When it comes to the latter, the Z7 can shoot smooth 4K 30p and output 10-bit N-Log footage via HDMI. If that wasn't enough, a paid Raw video upgrade unlocks the ability to output ProRes RAW and Blackmagic RAW, proving beyond doubt that the Z7 is a serious tool for video.
Nikon's FTZ Mount Adapter grants access to compatible F-mount lenses. However, the Z 24-70mm f/4 S and its sub-£400 used price tag is a no-brainer for those wanting to make full use of the Z mount's increased light gathering and superior image quality straight off the bat, without breaking the bank. This versatile kit lens endeared itself even to pros with its extremely impressive optical performance, small size and light weight. The 24-70mm focal length is a great accompaniment to the Z7's versatile spec sheet, able to tackle landscapes, portraits, close-ups, videos and more.
Despite the 24-70mm's versatility, a single lens isn't a long-term substitute for a wide variety of glass. By choosing to purchase a used setup from MPB you can take home this incredible pairing for a fraction of the RRP – and don't forget, you can save even more by trading in your old gear, too.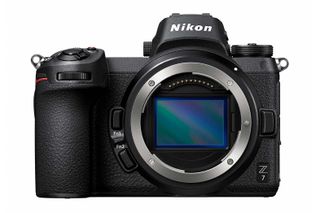 A mega 45.7MP full-frame sensor
MPB prices start at £1,579
The Nikon Z7 is built around a beefy 45.7MP full-frame CMOS sensor that's capable of producing gorgeous high-res stills and crisp 4K 30p video footage. It can hit burst speeds of up to 9fps and boasts a slick autofocus system with eye- and animal-detection AF. Its in-body five-axis Vibration Reduction allows for sharper stills and smoother video, and it features an ISO range of 64 to 25,600 (expandable to 102,400).
Thanks to Nikon's coveted Z mount, its mirrorless lenses have consistently bettered the performance of their F-mount predecessors. But if you're not ready to give up on your old DSLR glass just yet, you can use compatible lenses with the Z7 via the Nikon FTZ Mount Adapter.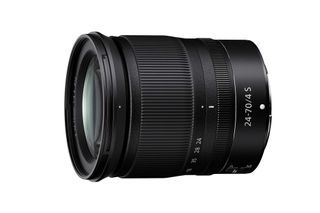 A versatile and affordable zoom lens
MPB prices start at £379
The Nikon Z 24-70mm f/4 S was bundled with the Z7 at launch, but don't dismiss this super-affordable little zoom as just another kit lens. It boasts the quality elements, lens coatings and weather sealing you'd expect from an S-Line lens and is a stellar performer to boot.
Landscape and portrait photographers will feel right at home operating within the versatile zoom range and the Z 24-70mm f/4 S's 0.3m minimum focus distance makes it a viable solution for close-ups as well. A customisable control ring adds functionality and the optic's light weight makes it an ideal everyday companion.
Why buy from – and sell to – MPB?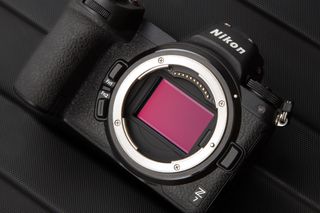 MPB.com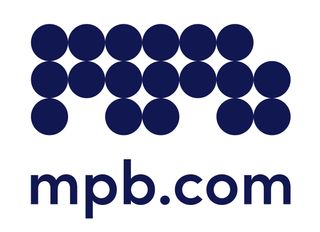 MPB is the world's largest online platform for buying, selling and trading used photography and videography equipment. It's a much safer option than many used sellers or auction sites, as every product is individually inspected, photographed, and given a condition rating.
It offers a free six-month warranty on all products, packages are always insured with a signature required on delivery, and with its 5-star TrustPilot rating, you can be sure that you're dealing with a reputable and reliable company – one that recirculates 300,000 items of kit ever year.
The same customer commitment applies to selling to MPB, too. Online valuation is both free and commitment-free, your used gear is picked up from your doorstep free of charge, and friendly support is offered every step of the way. It's never been easier or more sustainable to sell and trade-in your old gear.