Strobe lighting is often seen as a staple of the studio photographer's kit list. In most professional photo studios you will find a range of flash heads which are used to create a variety of lighting styles. Meanwhile, for location lighting, strobes fitted with cumbersome battery packs or small flash speedlights are probably what come to mind for photographers aiming to shoot environmental portraiture.
However there are far more practical solutions for today's photographers. Continuous lighting provides huge advantages in ease of composition, light setup and set design, portability and power access.
Meet the pro: Greg Gorman
Gorman is a seasoned expert when it comes to lighting. For over forty years he has worked in a variety of tricky shooting environments, while working on many high profile projects. Gorman has shot numerous celebrities (Penelope Cruz, Leonardo Di Caprio, Heath Ledger, Sir Elton John) and movie posters (Scarface, Pirates of the Caribbean, Transformers) to global acclaim. In 2013 Greg was honoured with the Professional Photographers of America's prestigious Lifetime Achievement Award for his extensive contributions to photography. Gorman now focuses on shooting personal projects and teaching.
Over a career spanning four decades Greg Gorman has gained extensive experience of using strobe lights and $30,000 HMIs (Hydrargyrum Medium-arc Iodide lamps) across a spectrum of high paced, high pressure shooting environments. HMI's gave Gorman the quality of light he sought, but came with large ballasts that were heavy and stationary. The bulky design, high weight and inconvenient thermal output of these units led Gorman to seek a new system solution - LED.
When looking for a continuous light which could provide him with a soft, daylight-balanced output, without the bulk, Rotolight's NEO 2 and Anova PRO 2 were the perfect option.
"With strobes, the light is a much harder, more defined light," explains Gorman. "Continuous lighting is softer and more like daylight, which I like."
Rotolight has become a name synonymous with reliable, easy-operation, superior quality continuous lighting systems. Rotolight's products enable the photographer to experiment with confidence, to create dynamic lighting styles in-the-field.
For professionals like Gorman these characteristics are essential - during his busy workday he must be able to trust that his lights are capable of meeting his rigorous photographic demands.
Gear Guide: Rotolight NEO 2 and Anova PRO 2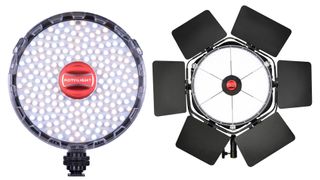 Awarded Best on Test, Gold award and Lighting Gear of the Year from Digital Camera, the Rotolight NEO 2 can run for 2 hours+ on 6 AA batteries or 85,000 flashes, while the Anova PRO 2's 95 W/h battery provides 2 hours of power. Both models feature an adjustable light output and variable colour temperature, spanning a range of 3150-6300 kelvin. This provides huge potential for balancing ambient and artificial light in both flash and continuous modes.
As with all Rotolight LED lights, these models accommodate High Speed Sync flash capabilities in flash mode. Each light can be controlled locally, using DMX, Rotolight wDMX, or the integrated Elinchrom Skyport receiver system. The Anova PRO 2 also has an additional RJ45 port.
The Rotolight system supports multiple accessories including barn doors, soft box kits and a hand grip (NEO 2 only)
Greg Gorman's steps to perfect portrait lighting
Using a two light setup consisting of the Rotolight NEO 2 and Rotolight Anova PRO 2 Gorman creates moody, characterful portraits
Start simple
Start with one light and build up from there so you can understand how each light is affecting the shot. Gorman always starts with the light directly facing the model to determine which parts of the face he wants to play up in the highlights and play down in the shadows
Choose your side
"Everyone has a sharper masculine and a softer feminine side, so I need to figure out which is which and which will photograph the best" says Gorman. "Once I figure out which is the better side, I get them to lean into it because it gives a stronger and more powerful appearance. The second the eyes are no longer parallel, the pose becomes weaker."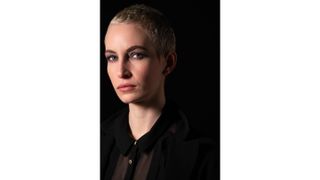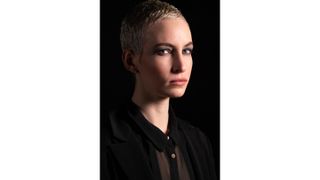 Control the light intensity
Don't overlight your image or it can make the image appear flat – even with a simple hair light it wants to be subtle.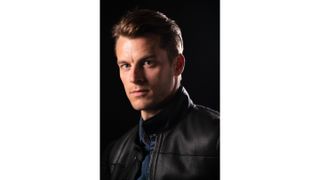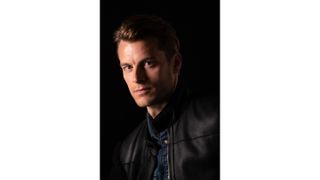 With more power, more flexibility and greater portability, the Rotolight LEDs offer unprecedented versatility whether working in the studio or on-location. For those photographers who want dynamic lighting for portraits with depth, but with an uncomplicated, streamlined setup, the NEO 2 and Anova PRO 2 are the perfect solution.
Find out more from Rotolight online:
Facebook: @rotolightuk
Twitter: @Rotolight
Instagram: @Rotolight