Trouble streaming the above video? View/download it here
Even though Adobe Photoshop CC has offered video tools for several years, many users still don't know they exist – and those who do may assume that Photoshop is unsuited to editing videos. But not only is it possible to edit video in Photoshop, it can also be a sensible way for photographers to work with moving images.
The great thing about using Photoshop for video is that you can take lots of the things you already know about editing photos, and apply them to video in a similar way. Your can use brilliant tools like the Camera Raw filter to tone your footage, and even add layer effects like blending modes to combine videos in creative ways.
All that being said, just as many of us are photographers who dabble in a bit of video shooting, Photoshop is first and foremost about editing photos. Of course, the video tools can't match those found in a dedicated editor like Premiere Pro, and we certainly wouldn't suggest you attempt importing and editing together hours of video footage. But for short videos that need toning or effects, Photoshop is more than up to the job. Here are some useful tips and tricks to get you started…
Download the project file(s) to your Downloads folder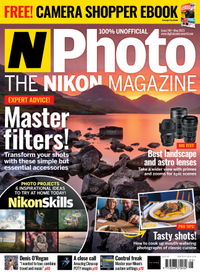 N-Photo: The Nikon Magazine is a monthly magazine that's written by Nikon enthusiasts for Nikon enthusiasts, you can be sure that all the content is 100% relevant to you! So for the best Nikon-focused news, reviews, projects and a whole lot more, subscribe to N-Photo today – with our unmissable sub deal!