American startup Lunchbox has created the AI Food Generator, capable of generating ridiculously realistic images of food that you'd never suspect were actually created using AI software – and they look mouth-wateringly delicious. So delicious, in fact, that it could misrepresent the food that's ultimately brought to you by your server.
To create the image, you'll need to follow the AI template and input the food type that you would like to generate, plus the background color, and style (such as painted, cartoon or realistic) and the AI will create four viable images of a food product.
• Forget AI – these are the best lenses for food photography
The AI Food Generator is built on the DALL•E 2 technology by OpenAI, and produces food 'photography' that's incredibly impressive – but potentially problematic. We recently reported how AI forensic police sketches were the latest problematic branch of AI image generation, and this new application might be just as harmful in other ways.
What happens when a restaurant advertises a five-star cheeseburger dripping in delicacy and oozing fancy cheeses, but they can't deliver this product when someone orders it? False advertising is one problem, but forcing usually minimum wage or lower-paid food servers to bare the brunt of angry customers is another.
Consumers already have high expectations when it comes to food so throwing AI into the mix can only really end badly for the small restaurant chains that this new AI program is pitching to help. "Food items that add an image see 70% more orders and 65% higher sales compared to restaurants that do not," states the Lunchbox website.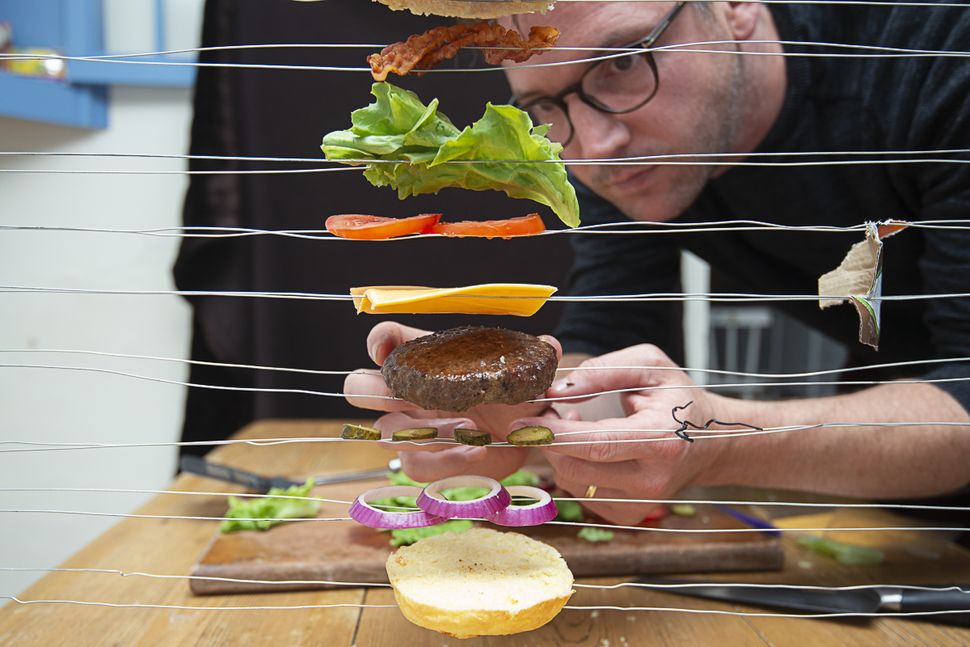 While this might be true, it could undoubtedly land restaurants and even local kebab shops in trouble if they're advertising something they can't deliver – or using an image that might be similar to one from an already existing pool of professional food photography with the risk of facing copyright infringement or a lawsuit from Getty.
Lunchbox's software is totally free for public use – and as we've been saying time and time again, AI imagery is a disaster for photographers attempting to make a living. Now food photographers especially will suffer as a result of this new AI. Realistically, why would a business pay for food photography when there's a website that will generate it for free?
In speaking with Business Insider, Lunchbox CEO Nabeel Alamgir said that "Lunchbox pays OpenAI a 'small fee' per query", and that since its launch in January 2023 the platform has generated 175 million AI photos. Alamgir also noted that the company has no way of tracking which brands or restaurants are making use of the tool for businesses.
"We understand maintaining menu integrity is important," he added. "The reason we launched the food image generator is because it can get profoundly close to the real visual of your more simple dishes, but it carries out the marketing component that many new and small restaurants cannot afford."
Some food for thought: do restaurants really need an image for every single menu item? There's no way that even smaller cafes could physically display all these images on a single menu board.
So surely the only benefit of this would be for restaurants and takeaway chains that use ordering apps such as Uber Eats, where the customer can see unlimited images when browsing through a menu.
Lunchbox itself is also first and foremost a restaurant management technology platform that enables diners to place orders with participating restaurants, just like Postmates or Door Dash. And being a startup company working with only 200 brands, it has the freedom to experiment with how it operates.
What's clear is that the reach of AI-generated images is growing almost daily – and with it, so are the repercussions.
• You may also be interested in the best camera for food photography, as well as these 10 tasty food photography tips, plus the best books on food photography to help you up your game in preparation for the Pink lady food photographer of the Year 2023.