Calling the UK's 2020-2021 graduating class of photographers… enter your work into a new art fair and get it seen by industry leaders and the general public.
Visual Noise at Maryland Studio is a collaboration between the London studio and renowned portrait photographer, filmmaker and publisher Rankin.
Conceived as an art fair for students whose end-of-year shows were disrupted due to Covid-19, Visual Noise at Maryland Studio is the first art fair dedicated solely to the nation's emerging graduate photography talent.
It is open to both BA and MA students, and applications can be made now – the deadline is midnight BST, 22 August 2021.
Enter your work in Visual Noise today!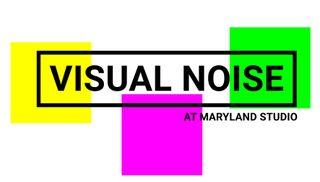 The 50 successful applicants will be invited to exhibit their work at Maryland Studio on Saturday 2 October and Sunday 3 October 2021; a private view will take place on Friday 1 October.
Rankin will also be marking the event with a 'Rankin Live' photoshoot, where members of the public can get their own unique Rankin polaroid portrait.
And making Visual Noise a full day out for art enthusiasts, food trucks and drinks vendors will also be operating on the Maryland Studio forecourt.
Visual Noise will take the form of 6 ft x 6 ft sq spaces, ready for the artist to utilise however they see fit.
Under the "be innovative" brief, each empty square is open for artists to interpret and display their photographic work in a unique way.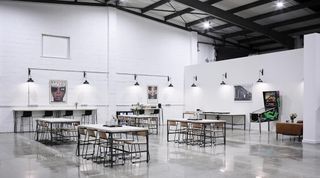 Visual Noise's open application policy is offered to both individual artists and collectives, and applications are free.
Applicants can apply only once, and will be able to sell their work directly at Visual Noise without any sales commission taken by the fair.
Click here to apply for Visual Noise at Maryland Studio.
Applications to Visual Noise will need to supply:
An outline of their work and how they will display it;
A biography and artist statement; and
Example images of work being submitted.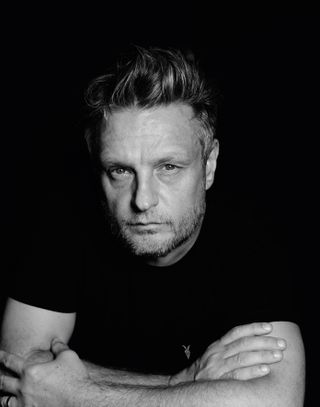 Tickets for Visual Noise at Maryland Studio will cost £12 (Standard) or £6 (Student/child).
Visual Noise at Maryland Studio was conceptualised by Public Offerings Ltd, a photographic arts agency dedicated to representing artists that are traditionally under-represented by the blue-chip gallery system – with a particular focus on emerging talent, women and LGBTQIA+ artists.
Maryland Studio is a standalone, drive-in studio with a 3800 sq ft cove, a 6m ceiling height and an additional 4500 sq ft flexible shooting space.
Combining the practicality of a film stage with the comfort and style of a stills studio, Maryland Studio is designed and managed by creative professionals with 19 years experience in the photographic, film and studio industry.
Maryland Studio is located at 28 Maryland Road, Stratford E15 1JB.
Read more
Catch Rankin talking at The Photography Show 2021
The best camera gear for college photography courses