About Elia Locardi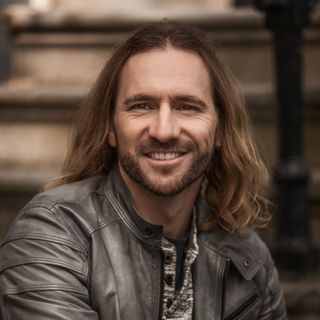 Elia Locardi is a professional travel photographer, writer, public speaker and teacher who spends his life shooting some of the most beautiful locations in the world. He began working full-time in the photography industry in 2009, and since then he has visited more than 65 countries.
Elia! Where in the world are you now and what are you working on?
First, I just want to say thanks for reaching out. It's a pleasure to talk to you guys and I hope you're all doing well and keeping safe.
I've been on Florida's Space Coast since the onset of the pandemic. My wife and I bought a house here in 2019 in preparation for the birth of our daughter, Liana. With all the time I've been spending here lately, it's really feeling more like home than ever before.
Work has evolved during the pandemic as well. Obviously, global travel was (and still is for a very good reason) very restricted. I've been working on a lot of educational projects, tutorials, articles, and even a new video tutorial series in partnership with Skylum. 2020 -2021 has been a year of project development. When the world opens up safely again, it's my hope to hit the ground running with a few new ideas. I hope to surprise everyone with some of them.
It's also worth mentioning that since I've been "home" now for so long, I've been exploring local photography destinations close to my backyard. It's been a great time for us to appreciate the things around us.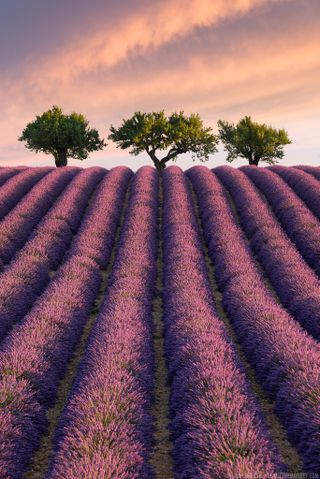 For those who don't know, what sort of work do you create?
While I say that I specialize in Travel Photography, the images you'll find in my portfolio are represented by iconic and breathtaking destinations, the places that make you say, "wow." These are the types of places that initially inspired me to travel the world and I try to instil into my images that same sense of awe I experienced during my first visits to them – big, bold, and extremely high-resolution.
I also do a lot in the educational realm. In collaboration with Fstoppers, we've created over 50 hours of video tutorials as part of the series called "Photographing the World". I also co-produced a show called "Moments in Time," which is available for free on my YouTube channel.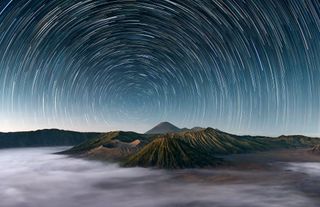 What's been your journey in photography?
I've been a full-time travel photographer since 2009 and I like to say that it's all still a work in progress. In a way, my journey in photography has been one of self-discovery and really trying to align my personal life with my professional career.
I'm an extremely curious person so I constantly and purposefully immerse myself into multiple cultures and communities around the world so I can ask better questions and try to truly understand them. The longer I take this journey in photography, the more I've come to appreciate the people and the experiences of a place, rather than just the photography itself.
This is not to say that photography is no longer important. Photography is a wonderful universal language that we can all share together, regardless of location, culture, religion, or beliefs. It can unite and inspire us in many ways.
I'm just constantly making sure that no matter how busy I am, no matter where in the world I happen to be, I try to fully enjoy and experience the world around me. Often that requires me to pick up the camera but sometimes it's more important to put it down.
How have you adapted to the challenges of the last year?
I know that the pandemic has been rough for all of us in many ways. I think the biggest challenge for me was adapting from a lifestyle of traveling 150,000 miles per year to literally zero thousand miles. That took some time to mentally reconcile but it also allowed me to spend every day at home with my daughter. It also allowed me to think a bit outside of the norm. So, if all of this is canceled, what are the things we can work on now that I have this abundance of time at home.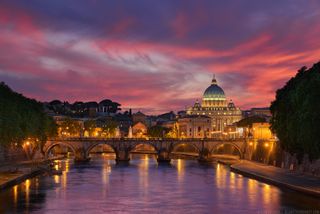 Outside of pandemics, what does a typical month look like for you?
In a few words, busy, varied, and always interesting. My schedule is also constantly evolving based on incoming projects and travel dates. I'll usually commit to a few photo tours and workshops each year as well as the larger conferences like, Xposure, Photokina, Photo Plus Expo, and NAB, as well as other festivals that come up all over the world and lectures in different countries in collaboration with partners and sponsors. These events fill in certain dates that can't be moved or modified. From there, the month-to-month is managed using multiple google calendars to account for flights, hotels, projects, deadlines, and everything else. Then come the projects themselves.
In a typical month, I'll usually be flying to two or three locations for photography-related projects, which could be for clients or personal projects (or both). I'm also usually working on video content, either for entertainment, or education. We've become really good at scheduling so sometimes all of these projects are scheduled over the course of one location. For example, if I have a client-based project that requires architecture and we've chosen Rome, there's no reason why we can't extend the trip and schedule a video crew to come in and work on the other projects as well. To be most efficient we really try to get the most out of our miles. It's also part of what keeps us so busy.
What are the best and worst bits of your job?
I'm a pretty positive person so I really like to focus on the good side of things. I'm also so incredibly thankful that I get to do what I do so it's never wise to focus on the negative.
But, since you asked, I think that travel is wonderful. Traveling for work can be even more wonderful still. The experience of different places, cultures, people, food, can transform you in so many unexpected ways. However, deadlines can be tough to reach especially when you're tired or jet-lagged. I think there can be a misconception of travel to make us feel that it's constantly glamorous and easy, like the Instagram influencers who take photos of themselves in infinity-edge pools overlooking spectacular landscapes. It's all cakes and pies, right?
While there are certainly countless great experiences when traveling full-time, there are also some unfortunate realities. Like passing out on the airport floor from exhaustion and missing your connecting flight, or having a bad case of food poisoning on a 15-hour transpacific flight from Seoul to Atlanta. Without elaborating on specifics, spending 9 or 10 hours hugging an airplane toilet is definitely a humbling experience.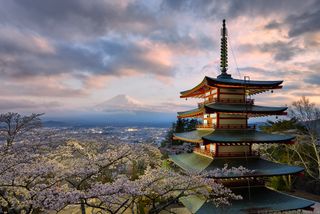 What would we find in your kit bag?
Lately, my go-to camera has been the Fujifilm GFX 100 and I hope to transition into the newer and smaller GFX 100s. Medium format has opened up a lot of possibilities in the fine art realm. It's really pushing me to get into more large format print production for galleries. For video projects, we've been using the Fujifilm X-T4 along with the cinema lenses.
I usually carry two tripods. One that's full-sized, the Really Right Stuff TVC-34 4-Section along with a BH-55 ball head, and another more portable option, the Really Right Stuff Ascend-14. You'll also find a variety of lenses, which change depending on the project, and an assortment of Formatt-Hitech Filters.
To combat fatigue, I also carry Matcha Green Tea for a quick pick-me-up.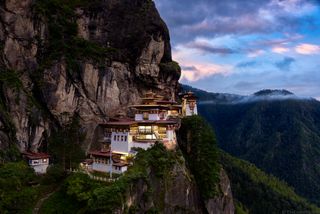 With so many loyal followers and subscribers, do you ever feel pressured to create content?
The short answer is Yes. This is an unfortunate side effect of our social media-oriented creative world; A world of influence and constant attention. We feel the need to create content to fill those spaces and constantly engage an audience. While this can be wonderful for community building, it can also be detrimental to the creative process. A lot of seasoned influencers experience burnout from the constant demand and pressure to create engaging content. Very quickly, something we were so passionate about in the beginning can feel like an anchor while hindering creativity and inspiration.
Personally, this has driven me to post less on social media. I know it's important but as soon as it pulls me away from my passion, or I feel like it's forced, I take a step back. I think very early on I realized that social media can easily become a golden cage. Having a million followers is great, but you can quickly become a slave to your own branded content. I would rather focus on a bunch of really fun projects, rather than just honing in on a single one like YouTube or Instagram.
I should also note that while I may not post as often, I still engage and answer all of the messages that come in. So feel free to send me questions on any platform, anytime!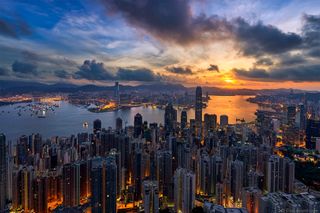 Elia's top 5 travel photography tips
Planning. Make sure to plan as much as possible, from sunrise and sunset positions to directions to the locations from your hotel. The more planning the better.
Packing. Gear is important, yes. But so is clothing. Landscape photography will take you to some of the most beautiful places and also some of the most turbulent and harsh in terms of weather. Make sure to be prepared for each location.
Scouting. Usually, before a sunrise shoot, I'll have thoroughly explored the location ahead of time. That way I'll know exactly where to go at a groggy 4:00 AM.
Patience. If you've seen 1 shot in my portfolio, you haven't seen the dozens of failed attempts. Luck definitely plays a role but the weather is the real key. Be prepared to spend as much time in a single location as possible to assure success.
A positive outlook. Even if the shoot is a total failure, remember that you're probably standing in one of the most beautiful places in the world. Never forget that and never forget to be thankful for just being there.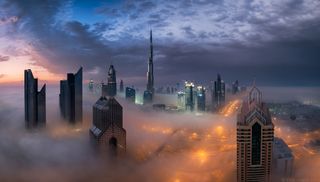 Lastly, what are you looking forward to photographically this year?
I think 2021 is going to be another transformative year for us. As the world starts to safely open up, we can all start fresh again with new ideas. I'm excited to get back out there and explore some new places that have been on my list for years. I'm also looking forward to taking my daughter to Europe and SE Asia and seeing the world through her eyes.
I hope to get back to taking thousands of photos this year but I'm also firmly dedicated to focusing on building community and helping to amplify creative voices from all over the world. I think we can all be part of this new story together.
Tell us about your participation in Xposure International Photography Festival (2021)
Xposure is a wonderful and truly unique festival. I was fortunate to attend the inaugural event in 2018 and I've watched it grow and evolve from there. This year, I'll be presenting during the opening ceremony and having an exposition of printed images from iconic Italian towns. It's also going to be the first international trip I've taken since before the Pandemic in December 2019 so I know that I'll always look back on this year's festival as a unique moment in time.
Read more:

Best lenses for travel photography in 2021
Travel photography with a Fujifilm GFX 50R
Elia will be appearing at the 2021 Xposure photography festival