With a CV that boasts the titles of photographer, documentary filmmaker, writer and TV presenter, it's clear that Olga Michi is a woman of many talents.
Her latest 'production' is the book Vulnerable, which was shot in three key areas of the world – the south (in the Omo Valley in Africa), the east (in southeast Asia) and the north (with the Chukchi people who live in the Chutotka Autonomous Okrug region, partly within the Arctic Circle).
The book shows dozens of portraits of indigenous people shot in their natural habitats, with the objects or adornments that they have (often on their bodies) or chose to include.
The title Vulnerable is partly meant to reflect the ways in which the indigenous people of the world are vulnerable – for example, loggers encroaching deep into the Amazon jungle, or rising sea levels threatening the existence of island people.
But it's also meant to prompt a question about our attitudes to indigenous people and how often such people are filed as 'developing' when, in fact, they are human beings who happen to come from a different culture and way of life.
We chatted with Olga to coincide with the publication of the book, which is on sale now.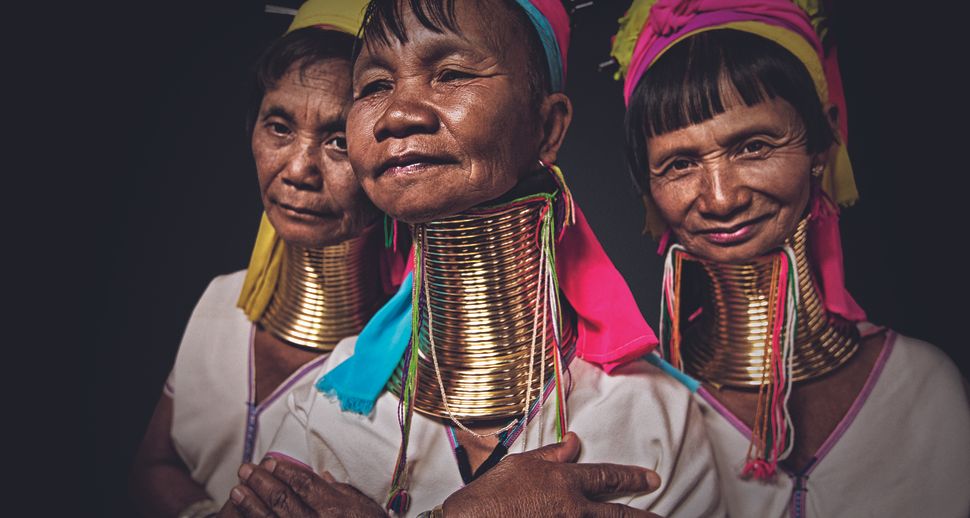 What circumstances led to you having an interest in photography?
I have always been eager to learn about the world. A particular interest in studying the cultural diversity of our planet encouraged me not only in the journey around the world, but also in my life.
Like many young people, for as long as I can remember, I believed there were different fields beyond the modern Western society.
Over years of travelling, I was lucky to see the unique corners of the world: the Nile Delta, the vast African steppes, the densely forested hills of the Central African Republic, New Guinea, Myanmar, Venezuela, Peru, Guatemala and Mexico.
I've been to the far north. I submerged into Arctic waters at the North Pole geographical point. I also dived with white sharks, killer whales and other whales, giant octopuses and Nile crocodiles. I was within arm's reach of gorillas and brown bears.
But, most importantly, I lived among the aborigines and observed their way of life, from the Kalahari Desert to the Arctic tundra.
Over the years, I have seen the amazing diversity of our planet and its inhabitants, and I have collected unique evidence of the wisdom, talents and value of other cultures that we have historically looked down upon. It is no wonder that I picked up a camera and tried to express what I have seen, as well as my personal view of the problem of the cultural clashes.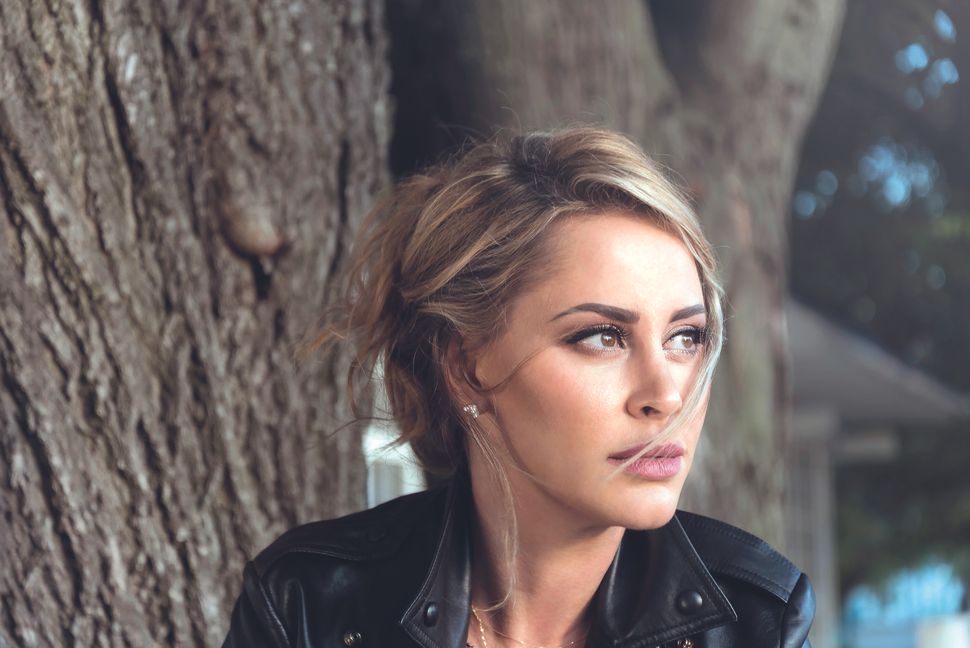 Do you have any visual inspirations or photographers you admire?
My undoubted favourites in photography are Jeff Wall, Andreas Gursky, Gregory Crewdson and Cindy Sherman. They have enriched photography with expressive techniques using new technologies.
It should be noted that I'm inspired not only by photographers but also by contemporary artists. I am sure it is no good focusing only on photography, but rather on all the latest in the arts.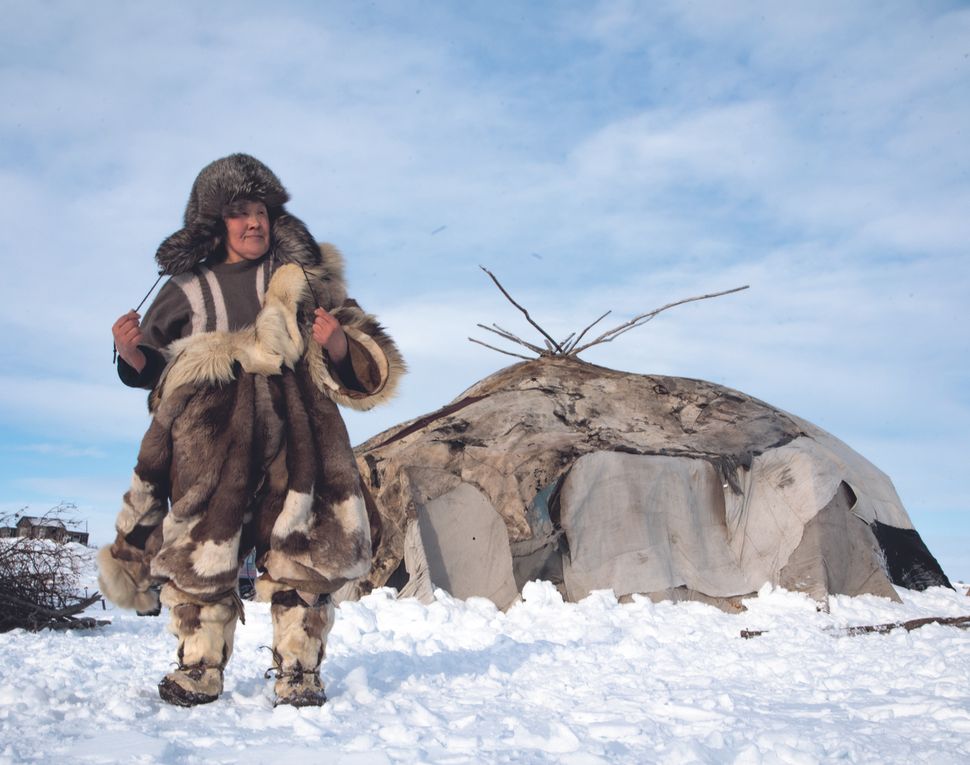 Do you have a favourite place where you've photographed?
I have special feelings for Africa. For me, this is a peculiar place on Earth. I feel peaceful there… comfortable. It is one of the most beautiful places on earth, densely populated by unique indigenous peoples.
Studying the traditions, cultures and systems of relationships built in tribal groups prompted me to shoot something special, new, and currently important.
I chose Ethiopia, the Omo River Valley, for a reason. Scientists call this place 'the Cradle of Humankind', and there is a concentration of human genetic and lingual diversity to rival anything on Earth. It would be hard to find a better place to perform the southern part of the Vulnerable project.
'Vulnerable' by Olga Michi is on sale now
'Vulnerable' by Olga Michi is published by teNeues (ISBN: 9783961712984), £45/$65.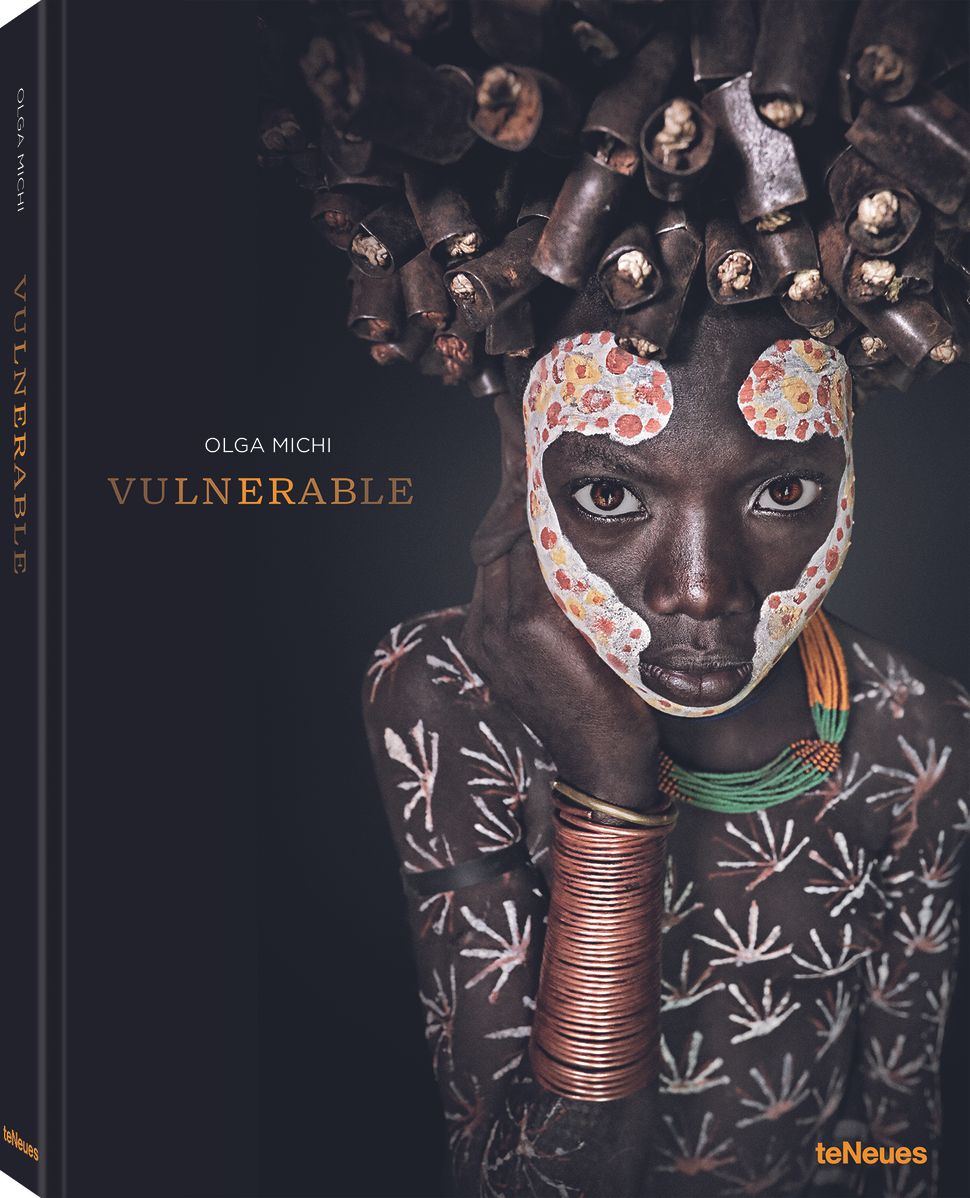 What are your biggest challenges while photographing portraits in distant locations?
Building trusting relationships with the subjects of the photo sessions. It was very important for me that the 'characters' of the photo sessions clearly understood what we were doing and why.
The characters decided themselves what pose to appear in when in front of the camera, and what items to hold in their hands.
That is why, in the photos, we do not see a homogeneous and anonymous mass: these are groups of people, and these people are not helpless at all.
Some of them wear trophies or animals captured while hunting; others appear with weapons in their hands and even on motorcycles.
Others have traces on the body – the imprints of their difficult life experiences or cultural backgrounds. Each body and face reveals a rich and unfathomable inner life, and testifies to their stiff character and willpower.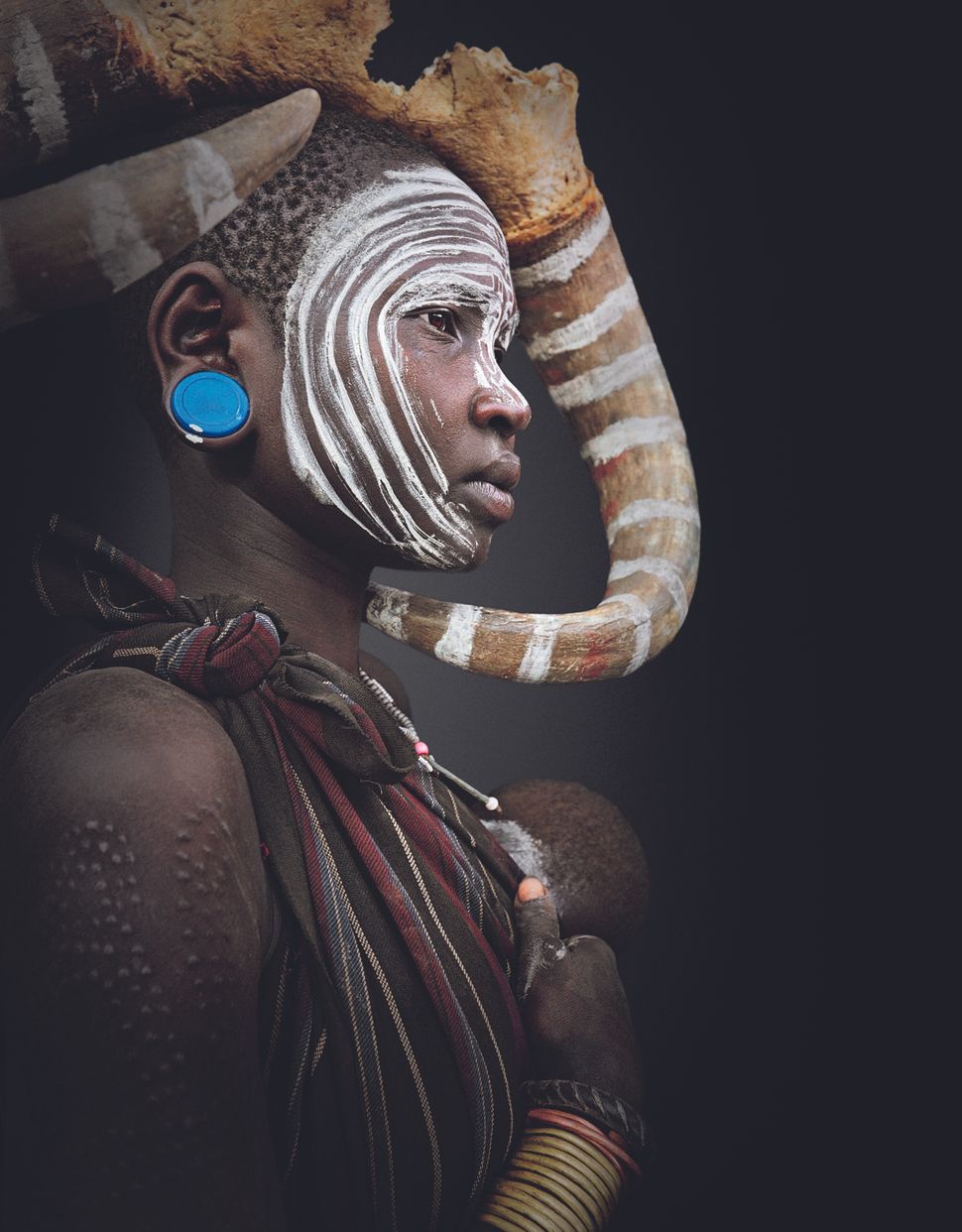 In terms of lighting your portraits, do you have any usual set-ups?
I used Aputure Amaran LED video panels for lighting. I worked with an assistant. All the schemes for setting the light were tried and tested in advance. It was impossible to use other types of light.
My main task was not to frighten or discomfort the subjects of the shoots. Needless to say, it was much more difficult to work with such lighting considering that we had only two minutes for each subject.
There were too many people who wanted to have their picture taken, and we couldn't refuse anyone. Our subjects weren't professional models; it was challenging for them to sit still.
In total, more than 55,000 photos were taken. It was extremely difficult to work at such a pace, at temperatures above 42°C, with such heavy panels. But the result was worth it.
• You can read the full version of this interview with Olga Michi on page 132 of issue 242 (May) of Digital Camera World magazine, on sale now.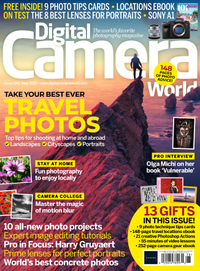 Digital Camera World is the world's favorite photography magazine. Every issue is packed with the latest news, reviews, tutorials, expert buying advice, tips and inspiring images. Plus, every issue comes with a selection of bonus gifts of interest to photographers of all abilities.
Read more
The best lenses for shooting portraits