With the best Amazon Prime Day camera deals just around the corner, there has never been a better time to sign up for a free 30-day free trial of Amazon Prime. Not only will you be able to access the very best Prime Day deals, but there are lots of other advantages to being a Prime member, and some of which, few people know about.
Whether or not you want to support Amazon as a photographer, you can't deny that Prime does offer good value for money. The benefits here are listed more with photography in mind, although I do have to mention Deliveroo just because, well, free delivery on food is a plus for everyone!
I first signed up for Amazon Prime during the lockdown to help with the garden and to buy cool gadgets that I didn't need, but it's also saved me several times when I've needed something last minute for a photo shoot and I don't have time to get to the shops.
At the time, I had no idea how many benefits there are to being a Prime member and having a Prime membership. It turns out I'm not the only one...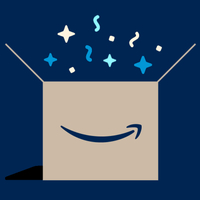 Amazon Prime membership | 30-day free trial
An Amazon Prime membership is vital if you want to take part in Amazon Prime Day – but you can take advantage of the 30-day free trial to get around paying any extra fees! Just make sure to cancel before the trial period ends.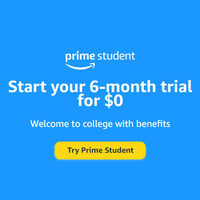 Amazon Prime Student | 6-month free trial
An Amazon Prime Student membership is vital if you want to take full advantage of Amazon Prime Day – but you also get a 6-month free trial to get around paying any extra fees during this shopping event, and even to the run-up to Black Friday - and if you want to keep your subscription you save 50% on your membership too!
1. Free next day delivery
One of the biggest advantages of signing up to Amazon Prime is the most obvious. You get free next-day delivery on thousands of items, whether it's filters or photography props, and if you need anything for a shoot last minute, it's definitely the quickest place to go.
Amazon Prime's premium delivery has saved me countless times, and I love that you can select to only view items that have Prime delivery. If you order early enough in the day, and depending on where you live you can even get one-day delivery on some items – which makes Prime a godsend!
2. Discounts on Prime Day
You read that right, if you're an Amazon Prime member you can get great discounts on a whole range of Amazon products during the 2-day sale, but you will only be able to see and take advantage of get these deals if you have signed up to Prime.

That's why we recommend taking out an Amazon Prime 30-day trial for free, this means you won't be charged (make sure you cancel before 30 days) but can take full advantage of the massive saving to be had this Amazon Prime day.
Better yet, if you're a student you can get a massive 6-month free of Amazon Prime and then get 50% off if you keep it! So, you can get all the best deals for Amazon Prime Day and even on Black Friday!
3. Amazon Photos
All Amazon Prime members get unlimited photo storage and up to 5GB of video storage with Amazon Photos. I didn't even know about Amazon Photos until recently, and I have no idea why Amazon doesn't shout about it more. Unlike Google Drive where you're limited to 15GB, you can upload all of your precious memories to Amazon Photos and never run out of space.
This is the perfect solution for photographers who want to back up their work on cloud storage without having to pay anything extra for Dropbox or the best cloud storage for photos.
4. Prime Video
As well as free next-day delivery, being an Amazon Prime member also gives you access to Prime Video which includes hundreds of films, series, and Amazon originals to keep you entertained. Considering that Netflix starts at $9.99 / £6.99 a month for the most basic plan and you can only watch things in 480P - Prime Video is pretty good value for the money.
There are some huge titles available to watch for free such as Lady Gaga's House of Gucci, the critically acclaimed Bong-Joon Ho film Parasite and the photography documentary Finding Vivian Maier among many more.
Amazon Prime Video can be a brilliant place to find inspiration for photo shoots, and if you're a videographer, ideas on color grading styles, camera shots, and film angles.
5. Prime Music
If you don't want to pay for multiple services such as Spotify and Netflix, an Amazon Prime membership also includes music streaming with Prime Music. It's a little different from Amazon Music in that there are only 2 million songs to choose from rather than 90 million, and you won't be able to listen to full albums by your favorite artists, but if that doesn't bother you, there is still a lot going for it.
Prime users can sign up for Amazon Music for an extra £7.99 / $7.99 a month but for nonprime members, it'll cost you $9.99 / £9.99.

Many professional photographers cite listening to music as one of their inspirations – particularly when it comes to getting in the zone for the editing phase of their work – so why not dig in and find yourself the right playlist to process your photos to?
6. Free Deliveroo Plus for a year (UK Only)
Amazon has teamed up with Deliveroo to give all new Amazon Prime members a free year of Deliveroo Plus, which means that delivery is free when you spend over £25.
You have to sign up for the deal via the Deliveroo website rather than through Amazon but it's well worth doing considering some restaurants can now charge as much as £4.99 for delivery!
When you need to power through a particularly heavy editing session or find yourself shooting on the road, this could be a great perk to have.
7. Prime Reading
Every month you can read a different selection of books on your Kindle or smartphone for absolutely nothing with Prime Reading. While you don't get quite the same satisfaction as reading an actual book, it's perfect for traveling, when baggage restrictions mean you can't carry the extra weight of books.