There are many high-level roles you might pursue in the photography industry. Working as a picture editor on a prestigious newspaper. Running your own successful picture agency. And of course, working as a photographer itself. A little unusually, Joe Sene has done all three – in exactly that order.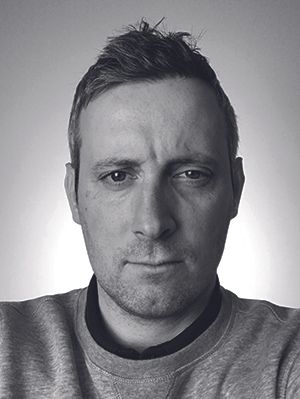 He began his career two decades ago, as a runner for the Sunday Times picture desk. He soon landed picture editor roles for The Sun and The Times, then OK!. "It was during the magazine's heyday, with covers like the Beckhams' wedding, and circulation exploding," he recalls. Two-and-a-half years later, he moved into management, first running Big Pictures and later, Splash News. Then five years ago, the time came to launch his own agency, Vantage News.
But while most of his time has been spent buying and selling pictures, he's also had a keen interest in getting his hands on the camera himself. "As I've gone on through my career, I've got more and more interested in taking pictures," he explains. "And so now my agency's established, and my wife is very involved in its running, I've been able to step in and do more of the photography myself. I'm now taking as many pictures as I'm selling, which is a nice position to be in."
With the agency firmly focused on breaking news, Sene's challenge is to capture those 'blink and you miss it' moments that define a story. "It's a lot of pressure, and you've got to learn to think on your feet," he says. "Take Harry and Meghan's wedding. The carriage came past, and I had about 30 seconds of them in front of me; it was so quick. That's how I'm used to working." Another recent job, the BAFTAs, was a similar story. "The stars walk the red carpet and stand in front of you for 15 seconds," he says. "For the celebrity, it probably feels like a long time, but for the photographer it's not much time at all."
It's partly about reacting quickly. But it's also about preparing carefully and patiently, sometimes for very long periods. "You need to go in advance, do a good recce and know where you want to be," he explains. "So with Harry and Meghan, for example, the carriage came past at 1:30pm. But to find a spot I was happy with, I had to come to Windsor at 4am. At that point the sun wasn't even up, which meant the camera settings were constantly changing. So I was taking pictures of the crowd throughout the day, and constantly checking my settings would be right for the moment I was aiming for."
Nailing such shots takes a lot of hard work and determination. But Sene's enthusiasm has recently been boosted, he says, by switching to Olympus. "I got a place on an Olympus photography workshop, run by John Nassari, and it was my first time using the kit," he explains. "I was really impressed with the pictures, so I decided to switch over to using the Olympus OM-D E-M1 Mark II, and five Olympus lenses."
A lot of different things impressed him about the camera. "The first noticeable thing was how lightweight it was," he says. "The weight of the mirrorless equipment compared to old-fashioned DSLR equipment is astounding." He also appreciates the range of Olympus lenses he's now able to use in his work. "With my previous manufacturer, nine times out of ten I would be shooting with a 70-200mm lens, but one of my Olympus lenses is equivalent to 80-300mm, with a constant maximum aperture of f/2.8," he explains. "So I get an extra 100mm zoom on the Olympus lens without compromising on the aperture. And that lens is just brilliant for 99% of the things that I shoot. I'm really impressed by the quality of the frames that come off the camera.
"The electronic viewfinder is also really beneficial," he adds, "because you can instantly see if your exposure's right or not. And when I've taken my Olympus camera on press jobs, other photographers have been very interested in trying it out for themselves."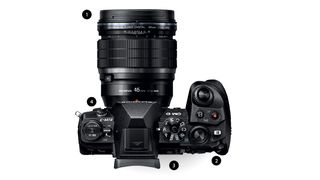 1. The camera's body weighs just 500g, making it perfect for long working days in tiring environments.
2. The OM-D E-M1 Mark II can capture up to 60fps – ideal for fast-moving subjects. There are also large, tactile dials for adjusting aperture and shutter speed.
3. News events will happen whatever the weather, so the camera's weatherproof construction is a boon for any photo assignment.
4. The bigger battery and the two-hour charge time help make long shooting assignments go extra-smoothly.
Learn more about Olympus cameras and lenses here