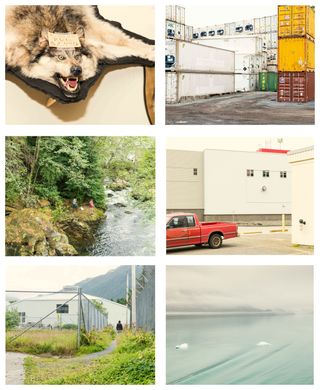 About Benedict Brain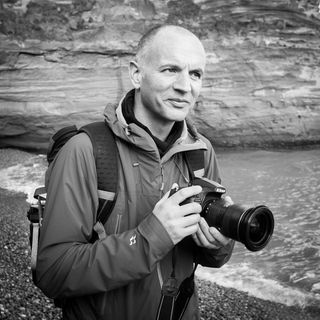 Benedict Brain is a UK based photographer, journalist and artist. He is an Associate of the Royal Photographic Society and sits on the society's Distinctions Advisory Panel. He is also a past editor of Digital Camera Magazine.
Recently I was in Alaska, USA, where I had the good fortune to witness some of the most spectacular scenery I've ever seen. Sailing through Glacier Bay was a joy. However, while I took the obligatory 'classic' shots – which was partly why I was there – they left me a little cold. (Excuse the pun.) They didn't fully reflect my broader experience of the place. It was the small towns and cities along the coast that fired my creativity and my desire to make photographs. The juxtaposition of the outstanding natural beauty, mega-tourism, guns, God and booze raised some interesting questions to me.
I didn't have long in each location, and I wasn't on a specific assignment to document Alaskan life, so I had to work swiftly. I quickly established a creative and stylistic 'look' that I stuck to, so there was a sense of continuity in the images. I cropped everything to the 4x5 aspect ratio, mainly because I just like it. I processed the images in Camera Raw, adding the slightest hint of yellow in the highlights using Curves.
I've shown a selection of six images here, but I think my final edit will be between 20 and 25 images. Despite my the limited time, I shot quite a lot and have enough material to edit from. Normally I'd be more frugal with my picture-taking, but I wasn't sure if I'd be able to return any time soon.
I prefer working with a series of images, rather than single shots. Creating a body of work can bring more depth to a portfolio. It doesn't need to be an exotic location either. While the Alaskan backdrop adds a compelling layer to the story, quiet, observational images of this sort could have been made anywhere. BB
• Other articles in the Art of Seeing series
Read more:
• Own a Susan Meiselas photo for $100
• The 50 best photographers ever
• 100 best photography quotes from famous photographers
• The best coffee-table books on photography