The 3 Legged Thing Charles 2.0 is a full-sized tripod that features swing-up legs, more akin to a travel tripod, so the feet encircle the head when it's folded down, reducing the carrying size. And then there's the weight. Aluminum is often seen as the poor relation to carbon fiber when it comes to tripods, but the Charles 2.0 goes its own separate path, being made from aerospace-grade magnesium alloy. That's actually a great choice for stability and lightweight construction.

Let's play the numbers game for a moment. Magnesium alloy is actually 75 per cent lighter than steel, 50 per cent lighter than titanium, and 33 per cent lighter than aluminum. Better still, it has more damping capacity than any other structural metal, to soak up vibrations, while delivering a class-leading load capacity for its weight.
Read more: Is carbon fiber still for you? Find out the best options in our guide to the best carbon fiber tripods.

Essentially, the Charles 2.0 is a magnesium version of the 3 Legged Thing Winston 2.0 carbon fiber tripod, both being from the 'Pro 2.0' line-up. As such, it has the same feature set, dimensions and super-hefty load rating. It's 0.39kg or 14 ounces heavier than its carbon sibling but shaves about £70/$100 off the purchase price.

Specifications
Material: Magnesium alloy
Folded height: 61.2cm / 24"
Maximum operating height: 194cm / 76.4"
Minimum operating height: 23.1cm / 9.09"
Max monopod height: 202cm / 79"
Weight: 2.44kg / 5.38lbs
Load rating: 40kg / 88lbs
Sections per leg/center column: 3 / 1
Maximum leg section diameter: 29mm / 1.14"
Locking leg angles: 3
Feet: Rubber pads
Case/bag included: Padded case
Key features
For keeping your shooting options open, a tripod that stretches to a lofty operating height as well as enabling ultra-low shooting angles will always win out. It's even better if the tripod folds down to a manageable stowage size, so it's not too big to lug around. The Charles 2.0 succeeds on all fronts. Although it features conventional 3-section legs and a single-section center column, to optimize rigidity, the legs swing up for compact storage, taking a lead from recent travel tripod designs.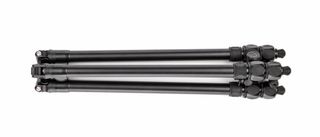 The long and the short of it is that the full kit, which includes an AirHed Pro 2.0 ball head, stretches to a towering 194cm or 76.4" maximum operating height, yet shrinks to a compact folded height of 61.2cm or 24". For really low-level shooting, you can remove the center column completely and attach the head directly to the legs, enabling a 23.1cm or 9.09" minimum height. If you need to go even lower, you can invert the head and shoot with the camera upside down.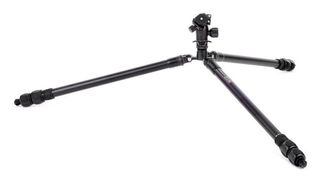 There's an option to buy the legs on their own but the AirHed Pro 2.0 ball head is so perfectly matched to the legs that it's practically a no-brainer to buy the complete kit. The head features a main locking knob and a pan-only release knob. Panning also benefits from a calibrated scale that's ideal for shooting a series of shots for stitching into a panoramic image. A bubble level on the ball head's camera platform helps to keep everything squared off.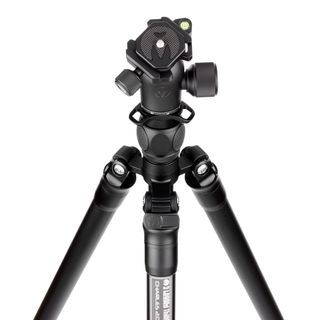 For attaching a camera or hefty lens with a tripod collar, there's an Arca-Swiss type quick-release plate. Unusually, this doesn't feature D-ring for tightening the screw with just a finger and thumb. You'll therefore need to use a coin, or the supplied 'Toolz' gadget, which features a hex drive and flat blade, both of which fit the camera screw, plus a carabiner and even a bottle-opener.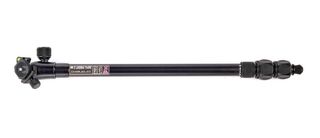 The 'tri-mount' that sits below the head has three cutouts which are useful for attaching accessories or for passing through cables. We're well accustomed to tripods with a detachable leg, so you can team it up with the center column to act as a monopod. In this case, all three legs are detachable, not only giving a monopod option with a mighty maximum height of 202cm or 79 inches, but also a whole different tripod configuration. With all three legs removed, you can fit 'Vanz' footwear (sold separately) which feature both metal spikes and rubber pads, effectively turning the Charles 2.0 into a really solid tabletop tripod.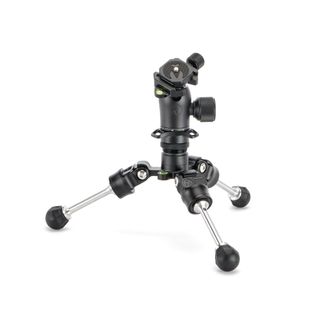 Alternative footwear for full-sized tripod and monopod use include short and long metal spikes, different sizes of rubber pads and 'Claws' for use on ice and rock. There's also a suitably 3-legged DOCZ2 foot stabilizer for use in monopod mode. They're all available as optional extras.
Build & handling
Build quality feels rock-solid and the standard of construction is superb throughout, right down to the supplied padded soft case and carrying strap. The twist-clamps for the leg sections and center column require very little rotation to lock or release them, and all the moving parts work really smoothly. The same goes for the ball head, which enables very fine and precise adjustments.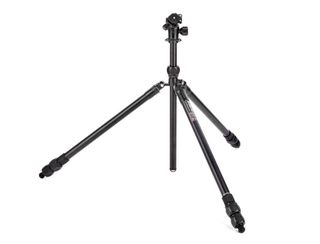 A weight hook is fitted to the bottom of the center column, so you can add ballast for enhanced stability, if and when required. This unscrews quickly and easily if you want to invert the center column or remove it completely for attaching the head direct to the tripod legs.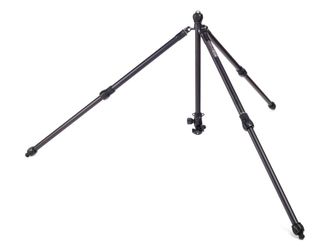 Performance
Even at maximum height with full extension of the center column and all three legs, the tripod is remarkably rigid and resistant to flexing and vibration. That's equally true when splaying the legs to wider lockable angles, with three alternatives on offer. This enhances stability for low-level shooting and helps to keep things on the level if you're shooting on uneven terrain.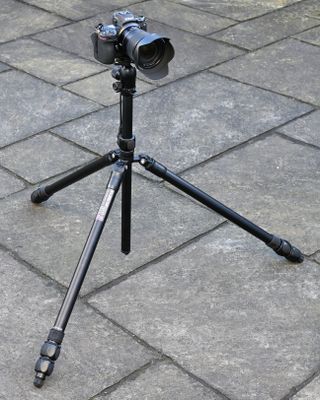 The 'Parallel Locking' twist-locks give rock-solid support, with the added bonus of secondary locking rings that avoid the risk of accidental disassembly. Both the legs and the head have a really hefty 40kg / 88lbs maximum load rating. It's unlikely you'd ever load the tripod to the max but, in practical terms, it translates into really firm support even for chunky DSLRs and mirrorless cameras with heavyweight telephoto lenses attached. All in all, the Charles 2.0 is a top performer.
Verdict
It's perhaps a little hard to get excited about tripods. They're often an unwanted burden that you feel you have to lug around when you don't really want to. Every once in a while though, a new tripod comes along that goes above and beyond the call of duty, offering supreme versatility and flexibility (in a good way) while being robust, precision-engineered, beautifully finished, and giving your photography rock-solid support. The Charles 2.0 is a classic case in point and more besides.
Read more: Find the right tripod for your needs with our guides to the best tripod for photography, the best travel tripod, and the best budget tripod.