Managing your images across multiple devices and platforms can be such an unmanageable task that many photographers simply don't bother organizing all their files. Not only does this mean that they miss out on curating their best content, and sharing what may be their best work, but they also run the risk of losing precious images due to poor backup practices.
This is where Mylio Photos comes into play – a platform-agnostic photo app that enables you to easily, efficiently and effectively merge your camera and phone photographs into a single, unified library.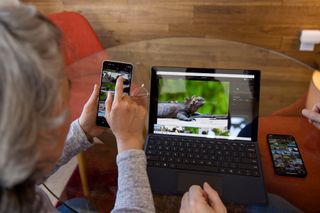 Working more in the spirit of an operating system than a traditional image repository, Mylio Photos works with Apple, Microsoft, Android, Samsung, Google and other devices – not to mention hard drives, memory cards, scanners, and online servies like Facebook and Instagram. And not only does it work with all photo editing software, it also features a full editing toolkit that's great for making quick edits and amends wherever you are, whatever device you're using.
Most people in the digital age – whether they're professional photographers, eager enthusiasts, drone users or families taking snaps – simply don't take images on a single device; multiple cameras, phones and tablets are the norm nowadays. Consequently, most people in the digital age don't store images on a single device, either. Photos and videos are usually scattered across phones, laptops, memory cards, tablets, desktops and social media.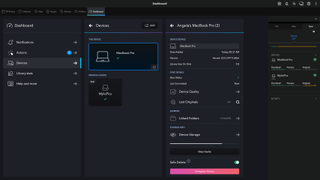 This makes organizing digital files enough of a challenge in and of itself – let alone trying to curate a collection of content and share it with the world. And that's before considering someone else having to take over your workflow and locate specific files – or even, at some inevitable point, when future generations are looking through your maze of images and videos trying to find precious memories.
But Mylio Photos makes this process simple and streamlined. It provides a solid, accessible photo backup and organization solution, particularly for large and ever-increasing collections of photos and videos.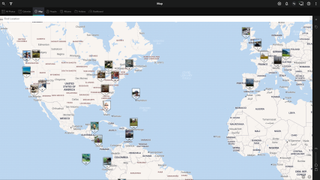 You can set up an automated backup to your existing storage devices, or add a cloud service – and Mylio Photos enables you to scale up your storage without escalating costs, delivering faster and more affordable than pricey cloud subscriptions. Its cloud technology is compatible with the likes of Google Drive and Microsoft OneDrive, with support for more platforms on the way, and even offers encryption to protect yourself from data theft.
Organize the hundreds of photos captured while burst shooting wildlife and sports. Save and share your most treasured photos privately. Unify your scattered folders of photos and videos. Preserve the most precious memories for your family and friends.
Mylio Photos sets out to change how the world remembers, and if you subscribe right now you can save 20%. Visit the Mylio Photos website to find out more.