Printing specialist CEWE has over 50 years' experience of bringing its customers' memories to life, so you can have complete confidence that your images are in good hands.
CEWE has scored a practically perfect 9.1/10 on Trustpilot, and although it offers a wide range of products, the CEWE PHOTOBOOK is regarded as the best in the world.
Why the CEWE PHOTOBOOK is so impressive
To start with, you can choose between six different types of paper – including three photographic papers.
A specialist layflat binding displays stunning landscape shots across a double page, and like all CEWE brand products, a CEWE PHOTOBOOK is sustainability-certified.
All CEWE products are checked before they leave the lab, but there's also the reassurance of a '100% satisfaction' guarantee.
Designing your CEWE PHOTOBOOK is very straightforward. CEWE has free, award-winning software that allows you to have full creative control. If you do need help with something, then CEWE is on hand 24/7 to solve your issues.
So let's walk you through how to design your first CEWE PHOTOBOOK. You've gathered some of your favourite images together – now we'll show you how to give them the showcase they deserve.
We hope that creating your first CEWE PHOTOBOOK will inspire you to make many more in the future.
Use the CEWE Design Software to make your own CEWE PHOTOBOOK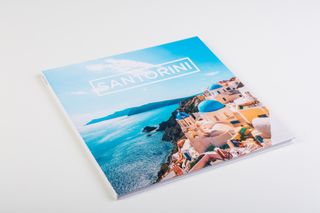 Consider how your book will look from the front when closed, and ensure that important focal points are included. Don't let these fall along the crease of the spine, though.
Software tip: Use 'Favourites' to create a shortlist of background images.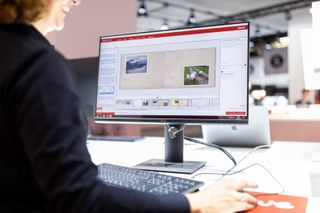 Click the 'Background' button to select the background. Use one of your own images, or one stored in the software.
Software tip: If you like a particular background, you can apply it to every page in just one click. How easy is that?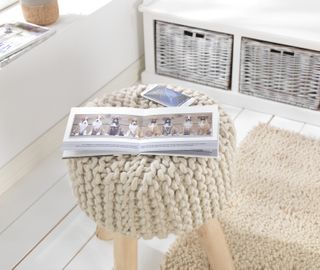 To pick a custom colour, you can use the 'Set text colour' tool. Pick out colours that appear in the image, like the colour of a dress or a flower.
Software tip: Save your custom colour by using the 'Add to Custom Colours' feature. Then you've got it forever…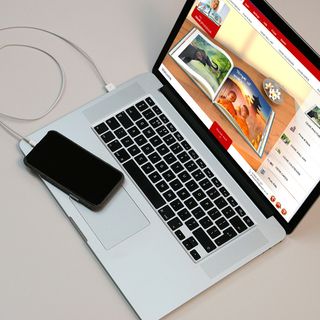 Turn your favourite holiday snaps, food shots and cat portraits from social media into a brilliant photo book in just a few clicks.
Software tip: Choose which book to make, then go to 'Photo Sources' and select Instagram or Facebook.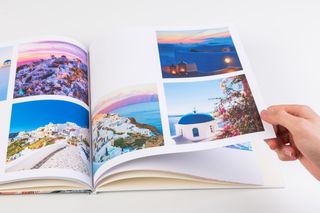 CEWE PHOTOSHOW is installed with the free Design Software, and is ideal for basic editing before turning images into any CEWE product.
Software tip: Open the program directly, or by double-clicking on any image while working in the Design Software.
Click here for video tutorials to help you design your CEWE PHOTOBOOK
Get £10 off your first CEWE PHOTOBOOK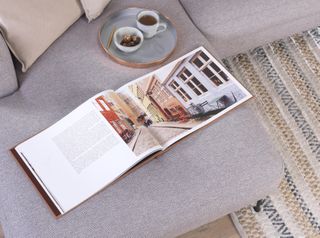 To get a £10 discount on your first CEWE PHOTOBOOK (T & Cs apply), click here and use this code: FIRSTBOOK10
Start producing your own photo products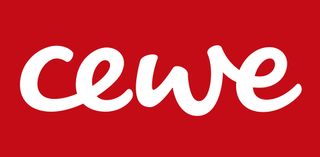 For more information on the whole family of CEWE products, head to the CEWE website.
For extra peace of mind, CEWE offers a '100% satisfaction' guarantee on all CEWE PHOTOBOOKS, wall art and calendars. With the environment in mind, all CEWE brand products are sustainability-certified.
There's something special about taking a digital image and making it tangible. With 50 years of printing experience, you can combine your creativity with knowledge from CEWE to give your photography a new lease of life.