Meet the pro: Verity Milligan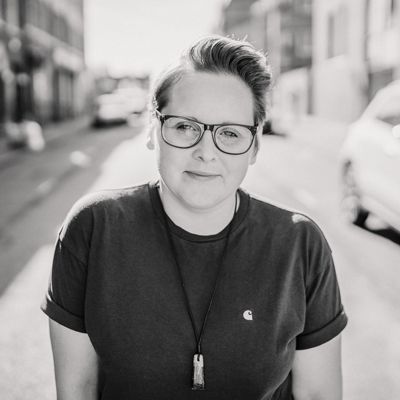 Verity is a landscape and commercial photographer based in Birmingham, UK. She's also an ambassador for Zeiss lenses and a workshop leader with Light and Land.
I think you'd struggle to find a creative who doesn't occasionally have a love/hate relationship with social media, and I'm no exception. However, the irony is not lost on me that without social media my life would look very different indeed.
Seemingly by luck, or accident, my photographic career was catapulted to a different stratosphere by various social media platforms, notably Twitter, and I've spent the years since feeling equally grateful and bewildered by the opportunities that befell me from merely sharing my work without any real expectation.
For me, success has always been a doubled-edged sword as with achievement comes expectation, internal and external. I find it extremely difficult not to place emphasis on the number of likes or shares an image receives, and it's easy to fall into the trap of thinking success equates with quality.
I'm sure there are some who transcend this, but it takes a stronger disposition than mine. I've found that over the years, especially on Instagram, I've been somewhat conditioned to share photos that I know will do well, and I don't feel I'm alone in falling into this routine.
I've recently pondered on whether this has indeed influenced me and the impact this has inevitably had on my creativity. The outcome has been a reluctance to share imagery on the platform.
However, Instagram has now made it possible not only to hide the like count of your posts, but also to hide the like count of everyone else's posts too. It means the end of the popularity contest, placing emphasis back on the image, encouraging people to engage and really 'see' the photo.
As a pro photographer it feels like a game changer. Although I'm ostensibly a landscape photographer, I've never been comfortable as a 'one-trick pony' and have always dabbled in different genres, from cityscapes to macro.
Without the pressure to stay on-theme for the sake of likes, Instagram has once again become a place of creative freedom, a place to experiment and connect in a deeper way than before. I'll always be grateful that social media opened the gateway to a creative life, but I'm also hopeful that the next chapter will be less about popular opinion and more about creative freedom and community.
Read more:
Boost your mental wellbeing with The Photography Show
5 things I love and hate after a year with the Canon EOS R5
The world's most stunning destinations