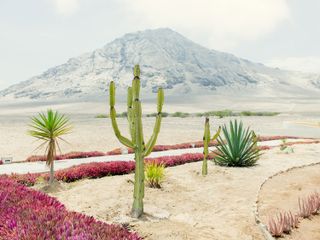 About Benedict Brain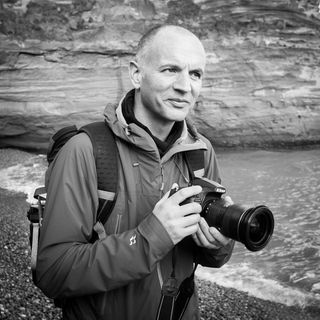 Benedict Brain is a UK based photographer, journalist and artist. He is an Associate of the Royal Photographic Society and sits on the society's Distinctions Advisory Panel. He is also a past editor of Digital Camera Magazine.
Typically I have one or more projects on the go. Some are short-form and are completed in an afternoon, while others rumble on in the background for years. Sometimes they can be deep and meaningful, and at other times they can be more trivial and superficial – or both at the same time.
One theme that has dominated my personal practice in the last couple of years has been a visual enquiry into the way humans interact with the environment. Looking back, I realise that this broad theme has been bubbling away in the background for decades. Perhaps I'm just getting to the point where I can articulate my ideas more clearly through photography. Perhaps it's a growing public awareness in these themes that also fuel me. Either way, some of this work is getting noticed, shared and written about, and some people seem genuinely interested. This is great, and spurs me on.
This image was taken in Peru. Technically it's a very simple image. There was lots of beautiful diffused light, so I didn't need to faff around with tripods and techniques. Instead, I could focus on the content.
I was drawn to the contrast of the manicured border of the path, with its precise, man-made lines, set against the wildly remote desert environment. Perhaps the image could be layered with meaning about the interactions that humans have with the land. It's an observation that I hope is nuanced enough to raise questions in the eye of the viewer about the world we live in and our relationship with it.
I would suggest that in this day and age – an age in which the visual language of photography is arguably the most universally understood language on the planet – it's important to sometimes do more than just make pretty pictures in the magic hour. We should also investigate, report, comment and question the world around us with a critical eye. BB
• Other articles in the Art of Seeing series
Read more:
• The 50 best photographers ever
• 100 best photography quotes from famous photographers
• The best coffee-table books on photography