As the ecommerce editor of Digital Camera World, it's not too often that I get to stretch my photographic muscles during my day job. However, my not-so-secret passion is capturing self-portraiture for my personal Instagram and TikTok accounts. I've not only enjoyed the process of learning more about social media, but I've also loved regularly getting out into nature and being creative.
When you're capturing self-portraits you're both model and photographer, so it's crucial that your kit can back you up. I use two different cameras, depending on the situation. For wider landscapes where light and compact kit is key, I'll opt for the excellent Fujifilm X-T200 and its accompanying kit lens, the Fujinon XC 15-45mm f/3.5-5.6 OIS PZ.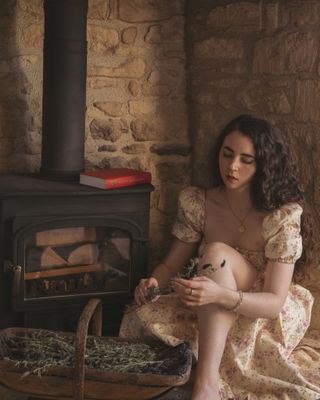 Not only does the X-T200 feature an articulating screen that I can effectively use as a viewfinder when I'm standing in front of the camera, but I barely notice it in my kitbag. The XC 15-45mm is a cracking piece of glass, considering it came bundled with the X-T200 as a kit lens. Admittedly if you're looking for bokeh, this isn't the lens for you. However, its sharpness makes it perfect for capturing landscape details.
Yet sometimes there's nothing better than some silky bokeh. If I'm shooting closer portraits, I'll opt for my Nikon D800 and Nikkor 50mm f/1.8 G. I've had the D800 for years, and I love how versatile it is. Meanwhile, I believe that a 50mm f/1.8 is the best value for money a photographer can get (regardless of the brand).
Overall, I'm really happy with my kit. However, I like to regularly reassess what my needs are as a photographer – and whether my kit is meeting them. With MPB.com being the world's largest digital photography gear resale platform, it's really useful to scroll through the website to see whether it's worth trading in a camera or lens to upgrade my kit…
Dive into Louise's kit bag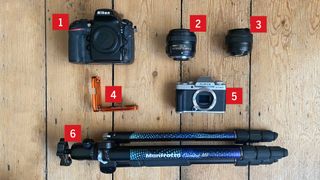 1) Nikon D800
New price: £N/A
MPB price*: £604 (Good condition)
I've shot everything from wildlife to weddings with this camera, and it's still just as reliable as the day I bought it. I got my D800 second-hand to save on cost and it has held its value well – especially considering that it's a nine-year-old camera! It's starting to show its age now, as the shutter will begin to lag if it's been used all day, but it's still a fantastic camera.
2) Nikkor AF-S 50mm f/1.8G
New price: £209
MPB price*: £129 (Excellent condition)
Ah, the 'nifty fifty'. This is one of the best value-for-money lenses a photographer can buy, no matter what brand you shoot with. However, I have a soft spot for my Nikkor AF-S 50mm f/1.8 G. As a standard lens, it's the perfect focal length for portraits and still-life images. Meanwhile, its wide maximum aperture of f/1.8 will bring beautiful bokeh to any photo.
3) Fujinon XC 15-45mm f/3.5- 5.6 OIS PZ
New price: £239
MPB price*: £149 (Excellent condition)
No-one could ever claim the XC 15-45mm f/3.5-5.6 is Fujifilm's best lens. However, considering that it usually comes bundled with the X-T200 as a kit lens, it's really rather good. Offering an equivalent focal length range of 23.5-67.5mm in full-frame terms, this lens produces sharp, good-quality images – but if you want decent bokeh, look elsewhere.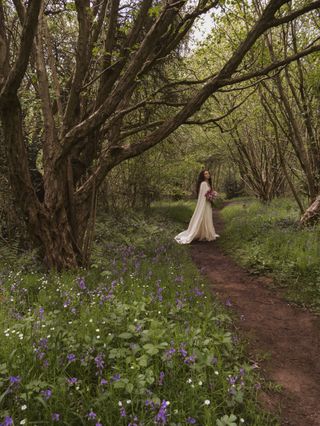 4) 3 Legged Thing QR11 L Bracket
New price: £49
MPB price*: (Check for stock)
I usually shoot in portrait orientation, as this is ideal for both Instagram and TikTok. While most tripod heads can easily be maneuvered into this position, it's less stable than if you were shooting in landscape orientation. This L bracket from 3 Legged Thing addresses this, as the tripod head remains vertical with your camera above the tripod.
5) Fujifilm X-T200
New price: £649
MPB price*: £494 (Like New condition)
If you were going to sum up the X-T200 in one word, it would surely be 'nifty'. With a 3.5-inch articulating screen, 4K video and a compact body, the X-T200 is great for both photos and video (which is ideal for those creating content for social media). Though as it's an APS-C camera, the photos it produces won't typically have quite as much image resolution or background blur as that of a full-frame camera.
6) Manfrotto Element MII
New price: £97
MPB price*: (Check for stock)
A good tripod is definitely a self-portrait photographer's best friend! When you're out shooting on windy clifftops or gusty beaches, a stable tripod is a must if you don't want to turn around and see your camera lying lens-first on the ground. I like the leg angle selectors, which enable me to position the legs between a 50-80° angle to keep the camera low.
Essential kit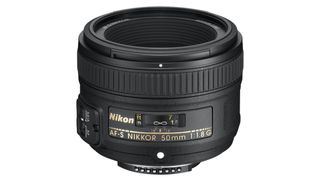 Nikkor AF-S 50mm f/1.8G – great for creative portraits
New: £209 • MPB price*: £129 (Excellent condition)
This lens is so versatile that I've shot anything from landscapes to still-life to wildlife (yes, really!) with it. I love the gorgeous bokeh you get; if I could only ever
use one lens for the rest of my life, this would be it.
Time to trade it in?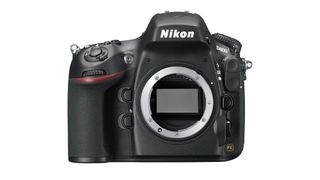 Nikon D800
MPB trade-in price: £415 (Good condition)
I adore my D800, but I have to admit that it's getting a little long in the tooth now. While it still functions perfectly well for my self-portraiture, if I returned to shooting weddings in the future, I would be looking for an upgrade to a newer bit of kit. Here are three alternatives I'm considering…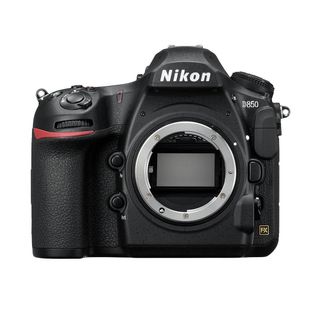 1) Nikon D850
New: £2,499 • MPB price*: £2,149 (Excellent condition)
With a 45.7MP sensor, 7fps continuous shooting speed and uncropped 4K video, the Nikon D850 is a genuine powerhouse ready to tackle any task.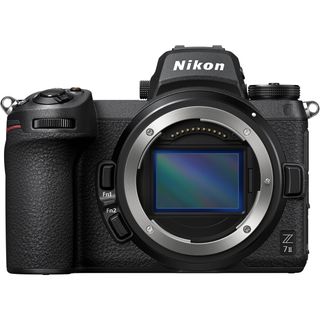 2) Nikon Z7
New: £2,319 • MPB price*: £1,589 (Excellent condition)
Since the Nikon Z range was first announced, I've been eyeing up the Z7's brilliant combination of superb specs and light, compact body.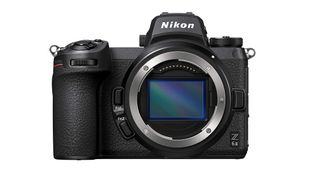 3) Nikon Z6
New: £1,549 • MPB price*: £984 (Like New condition)
The Z6 loses out on megapixel count compared to my two other options, though the specs are still pretty impressive – especially its ISO and low light performance.