About Benedict Brain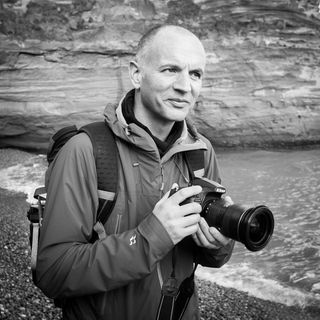 Benedict Brain is a UK-based photographer, journalist and artist. He is an Associate of the Royal Photographic Society and sits on the society's Distinctions Advisory Panel. He is also a past editor of Digital Camera Magazine.
As we find ourselves in further lockdown, mini projects like this one from my Art of Seeing series can be great boredom breakers and can provide you with ways to hone your skills.
Stereoscopic imaging is my latest fad. And why not? It's such fun! To be honest, I was quite surprised when it actually worked the first time I tried it. And it's not nearly as complicated to create a 3D image as you might think.
I was initially seduced by the anaglyph process, which requires red/cyan glasses to view the full effect. In the first instance, I only wanted to replicate the 'look' of an anaglyph. I was simply attracted to the aesthetics of the red/cyan offset appearance in its own right, in a 2D image. The fact that the image really does look three dimensional when you wear a pair of red/cyan glasses is kind of an added bonus, albeit a pretty impressive one.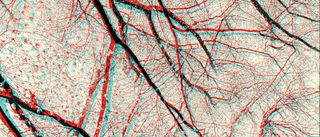 You need to shoot two images to create a 3D anaglyph to replicate the stereoscopic vision we have from our left and right eyes. Capturing the two images is a lot easier and less scientific than you might think: I found that I could easily achieve decent results by simply moving my handheld camera to the right a little between images. Merging the two images into one is relatively easy. It's a little like creating a multiple exposure, then tweaking the layer blending options using the color channels. In Photoshop CC, for example, select Layer > Layer Style > Blending Options, then untick the Red Channel in the Advanced Blending box. Having done this, you can tweak and fine-tune the alignment of the images using the Move Tool.
This is when it's best to wear a pair of 3D (red/cyan) glasses. A basic pair is inexpensive and easily available online. I plumped for a 'luxury' pair that clip onto my reading glasses, which makes viewing a little more pleasant. It's a magical process and lots of fun to experiment with. I highly recommend it.
• Other articles in the Art of Seeing series
Read more:
• The 50 best photographers ever
• 100 best photography quotes from famous photographers
• The best coffee-table books on photography