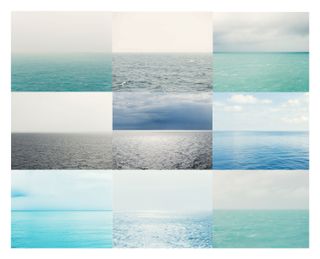 About Benedict Brain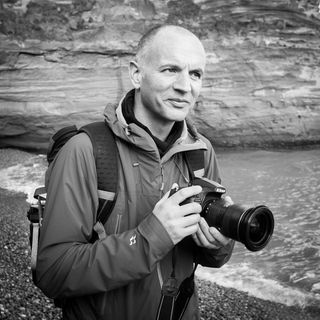 Benedict Brain is a UK based photographer, journalist and artist. He is an Associate of the Royal Photographic Society and sits on the society's Distinctions Advisory Panel. He is also a past editor of Digital Camera Magazine.
There's a saying that if you look through your camera's viewfinder and you've already seen the picture, you shouldn't take it. It's already been done! It's a sentiment I agree with to some extent. However, there is a danger that you might never take another image.
Perhaps by taking the picture that has been 'done before', you can get the creative juices flowing. Perhaps it can act as a catalyst to evolve an idea and take it into new territory. Who knows? Taking the shot has got to be better than hanging your camera up.
Recently I found myself at sea – for a long time. I was mesmerised by the ever-changing light conditions, the colour of the sea and the texture of the water's surface. However, every time I looked through the viewfinder, all I could see were images that reminded me of the work of some of the photographers I most admire, such as Hiroshi Sugimoto, Shomei Tomatsu and Garry Fabian Miller. They've photographed the sea in much the same way, with a dead straight horizon in the exact middle of the frame. Perhaps it's a natural creative instinct – one I could not resist, even if I had seen it before, so I started taking and collecting seascapes.
I used the same focal length for every image and found the individual images worked well as a grid, drawing attention to the diversity of the conditions. I may not have not added anything to the canon of ocean images, but I have enjoyed the process and the results. I have many more days at sea scheduled, so perhaps this will be the creative springboard I need to evolve the project further. BB
• Other articles in the Art of Seeing series
Read more:
• The 50 best photographers ever
• 100 best photography quotes from famous photographers
• The best coffee-table books on photography