Panasonic has long been a leader in the imaging sphere, both for its class-leading video capabilities and its phenomenal photographic pedigree. The Panasonic Lumix series of mirrorless cameras offer the flexibility to take on stills or cinema shooting, making them the ultimate 'hybrid' systems.
Cameras such as the Panasonic Lumix S1 and S1R, and Panasonic Lumix GH5 and G9, offer supreme versatility – and they excel in capturing crystal clear photographs, whether you're shooting portraits, wildlife, fast action or fine detail.
Both the G series and S series bodies feature five-axis in-body image stabilization, delivering up to five stops of stability (or six, with compatible lenses). In short, this means that you can get razor-sharp shots even when shooting handheld, as the stabilization eradicates camera shake at slow shutter speeds and when using lenses with a longer focal length.
This is just one of many features that makes Lumix cameras the premier choice for premium photography – and there are plenty more besides. Here are five of the top tools that will elevate your images…
What you see is what you get, with Constant Preview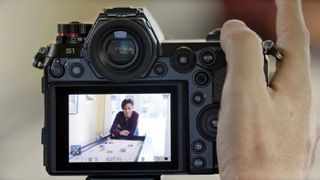 Most cameras these days have a Live View feature, which gives you the ability to see your image via the electronic viewfinder or rear LCD screen with an accurate preview of your exposure settings. In other words, unlike DSLRs, the image you see through the finder is exactly how your finished picture will look.
Panasonic Lumix cameras, however, can take this one step further with the Constant Preview feature. Not only does this give you a live, what-you-see-is-what-you-get look at your exposure settings, but it will also visualize how the unique properties of aperture and shutter speed will appear in your final image.
For example, set your aperture to f/1.8 and Constant Preview will reflect the shallow depth of field. And if you slow your shutter down to something like 1/10 sec, it will also preview the actual motion blur you will capture from a moving subject!
High resolution photography up to 187MP!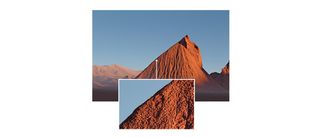 Both G series and S series cameras are armed with powerful, resolution-rich image sensors that capture great detail and dynamic range even in low lighting conditions. However, with Panasonic's High Resolution Photo mode, you can quadruple the number of megapixels – producing even greater resolution than medium format!
Using the same technology that powers the phenomenal in-body image stabilization, the sensor can shift to multiple positions and capture multiple photographs, which are then stitched together to create a single supersized shot.
So while the Panasonic Lumix G9 packs a powerful 20.9MP sensor, High Resolution Photo enables it to capture 80.6MP photographs. And the Panasonic Lumix S1R is already a megapixel monster with its 47.3MP sensor, but this mode transforms it into a 187MP photography powerhouse!
Autofocus for human, canine, feline, avian subjects

Panasonic Lumix cameras boast highly advanced autofocus capabilities and aggressive subject tracking systems. The S system cameras represent the ultimate distillation of this technology, in the form of intelligent image recognition that's powered by a deep-learning AF.
This Advanced AI Technology can recognize humans and fast-moving animals, including birds, dogs and felines. It combines the intelligence-driven programming with super-fast sensor-lens communication, at a maximum 480 frames per second, with Panasonic's Depth From Defocus technology capable of achieving high-precision autofocus as fast as 0.08 seconds.
The AF system is incredibly flexible. When focusing on human subjects, for example, there are a multitude of autofocus options from single point 1-Area AF for pinpoint precision on a static subject, to 225-Area AF to keep focus on a moving subject. And the targeting is so clever that, when your subject turns their back so that face and eye detection cannot be used, the camera automatically switches to body tracking!
Mechanical, electronic, or hybrid shutter shooting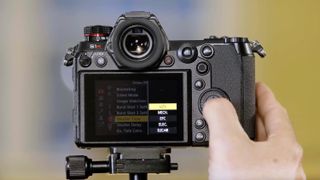 By default, Panasonic Lumix bodies default to shooting with the mechanical shutter. This provides a number of advantages, such as flicker-free shooting under certain kinds of lighting, as well as the ability to use flash. However, your maximum shutter speed is limited to 1/8000 sec.
If you want to shoot at even faster shutter speeds, whether it's to arrest motion or work in extremely bright conditions, you can switch to a fully electronic shutter to increase your maximum speed to 1/16000.
However, a third mode offers a hybrid shooting situation that removes the need to manually switch between these two options. The AUTO shutter setting will default to the mechanical shutter when shooting at up to 1/8000 sec, and will automatically switch over to the electronic shutter when you want to shoot faster.
If you've come from other camera systems where switching between the two shutter types means getting lost in menus (or if you've come from DSLRs with no option for electronic shutter at all), this is a minor revelation!
Focus AFTER you press the shutter with 4K / 6K!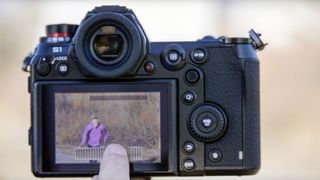 Using the resolution of 4K (G series) or 6K (S series) imaging, Panasonic Lumix cameras enable you to unlock a some incredible shooting options, including the ability to capture photos before you've pressed the shutter, and choose your point of focus after you've pressed the shutter!
The 4K and 6K Photo options are hybrid burst modes, enabling you to capture clips of video that far exceed the camera's standard continuous shooting speeds (60fps in 4K and 30fps in 6K), from which you can manually select a frame and extract stills of 8MP in 4K or 18MP in 6K. And this is what lets you perform some real photographic magic tricks!
If you're shooting action, Pre-Burst Recording uses 4K / 6K Photo to buffer the frames that have happened before you even press the shutter. So if you're photographing someone catching a ball, but you don't hit the shutter until after they've already caught it, you can simply scroll back through the buffered frames and select the moment that you 'missed'.
If you're shooting a static subject, you can use Post-Focus to exploit the same burst technology. The camera will capture a 30 or 60fps clip, shifting through the plane of focus; after the fact, you can simply tap on the screen to choose where you want your focus point to be and extract that specific frame with the focus exactly where you want it!
These are our favorite features on the Panasonic Lumix cameras, but don't take our word for it – test drive an S-series body and see for yourself! The Lumix Loan scheme enables photographers and videographers to trial Panasonic's incredible camera system for two weeks. Click here to find out more!