It's time to stop struggling with uncalibrated monitors and inconsistent color in your images: Datacolor's Black Friday and holiday season sale is live, offering spectacular savings on its color management solutions.
Discounts of up to £100 are available across product lines like the acclaimed SpyderX screen calibrators, Spyder Checkr calibration palettes, ColorReader EX handheld scanner, Spyder Tripods, and for the first time ever, the Spyder Print output manager has been reduced.
With savings available on every aspect of color management, you can finally ensure that what your screen is showing you is what your image actually looks like.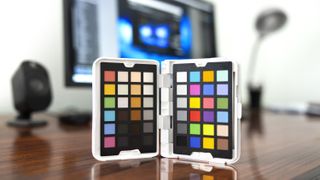 Have you ever looked at your imagery on another device and wandered why the colors are off? Uploaded a video to YouTube and been baffled that the tones are muddy? Printed images and couldn't understand why the temperature was so different? Received prints back from a lab and been disappointed with their color rendition?
By calibrating your monitor correctly, you can save money – and save face – by knowing that photographs and videos you save, send or share save are going to look exactly the same as they do on your screen. All of which can save you money, time, and even customers if you are working professionally.
Save £50 on the award-winning Spyder X Pro for fast, accurate and easy calibration for photographers and designers. Or, for professional photographers and videographers, save £90 on the SpyderX Elite, suitable for calibrating multiple monitors as well as projectors.
If you shoot with multiple cameras – whether it's DSLRs, mirrorless cameras, action cameras, drones or phones – calibrate all systems to the same color reference with the Spyder Checkr Photo, now reduced by £20.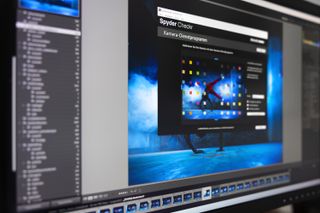 There's a £100 saving on the SpyderX Photo Kit, the all-in-one color management setup that includes the SpyderX Elite calibrator, Spyder Checkr 24 color palette with integrated DaVinci resolve auto-color correction, and Spyder Cube for white balance and RAW conversion.
And you can take advantage of a £90 discount on the SpyderX Create Kit for measuring and editing colors, comprising the professional SpyderX Pro calibrator, the ColorReader EZ scanner to translate the color of any flat surface into an accurate Pantone, and the Spyder Tripod, Spyder USB-C to A cable, and SpyderShelf to provide vertical storage space by attaching to your monitor.
These offers and plenty more are live now, and running through December 31 via the Datacolor online store.